Industry News
Hypocrisy
FLASHBACK: What Hollywood's MeToo Activists Said About Brett Kavanaugh
Way back in 2018, the stars aligned to shout, 'Believe All Women'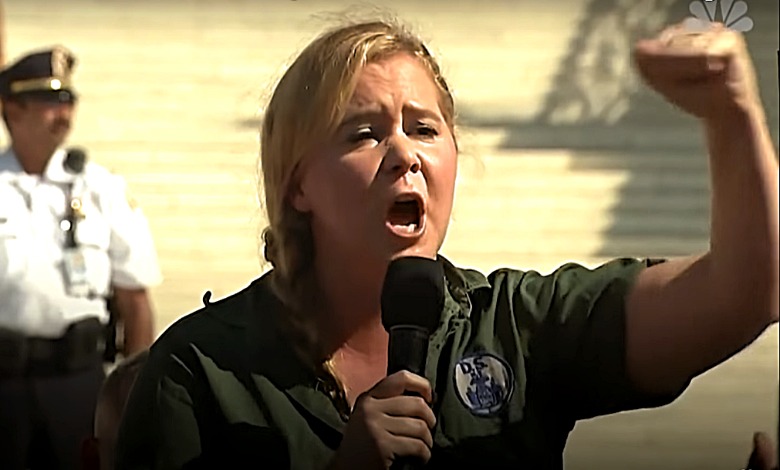 Hollywood's MeToo warriors are united in silence regarding the credible sexual assault accusations against Joe Biden.
The evidence supporting Tara Reade's claim that the Democrats' presumptive presidential candidate attacked her in 1993 continues to grow. We have video proof of her mother telling Larry King about her daughter's sexual attack, and how the powers that be wouldn't support her at the time.
That matches with the ex-Biden staffer's story.
More recently, a Reade neighbor confirmed the ex-Biden staffer told her the Senator assaulted her shortly after the time of the alleged attack. That's in addition to Reade's brother confirming her story.
Celebrities aren't rallying behind Reade, though. The only star to unabashedly support her remains Rose McGowan.
TARA READE IS TELLING THE TRUTH https://t.co/TEBxzLQ2dU

— rose mcgowan (@rosemcgowan) April 24, 2020
Oscar winner Susan Sarandon shared a Tweet about Reade's case, a flicker of celebrity acknowledgement for her cause. The rest of La La Land?
Crickets.
To be fair, Alyssa Milano broke her own silence on the matter a few days ago. She endorsed Biden anew and embraced due process, not an instant guilty verdict. Here's Milano's response to the new allegations.
I'm aware of the new developments in Tara Reade's accusation against Joe Biden. I want Tara, like every other survivor, to have the space to be heard and seen without being used as fodder. I hear and see you, Tara. #MeToo

— Alyssa Milano (@Alyssa_Milano) April 28, 2020
Yet remember what happened after Christine Blasey Ford accused Brett Kavanaugh of sexually assaulting her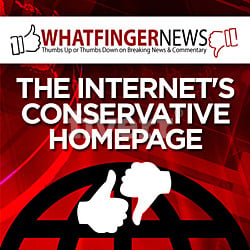 back in the 1980s?
Hollywood rose up to stop his nomination to the Supreme Court. The industry effort was loud, uniform and dominated the headlines for weeks.
This sexual predator must not be installed on the highest court in the land, they cried.
Never mind that Ford has no evidence to share, no witnesses to corroborate her story and a crush of reasons to doubt her narrative. Hollywood insisted we Believe All Women.
That's not longer the case.
It's still instructive to recall precisely what Hollywood stars said during the Kavanaugh debate to compare it to their current, shocking silence over Reade's allegation.
Today I was arrested protesting the Supreme Court nomination of Brett Kavanaugh, a man who has been accused by multiple women of sexual assault. Men who hurt women can no longer be placed in positions of power. pic.twitter.com/nnwq1O4qk3

— Emily Ratajkowski (@emrata) October 4, 2018

Amy Schumer joined Ratajkowski in getting arrested during a Kavanaugh protest. The comic raised her fist in the air, eager to be cuffed for the cause.
"We're going to keep showing up and no matter how this goes, they cannot keep us down," the actress-comedian told Washington, D.C. crowd.
"That's what we're going to do: We're going to keep showing up and no matter how this goes, they cannot keep us down," Schumer told the crowd. "We will win. A vote for Kavanaugh is a vote saying 'Women don't matter.' Let's stay together. Let's fight. Let's keep showing up."
Ellen DeGeneres used her massive Twitter following to share Ford's case and demand she be heard, and of course, believed.
"This tweet is for Dr. Ford. You put yourself through so much and I want you to know it wasn't in vain. You started a movement and we'll see it through. If they won't listen to our voices, then they'll listen to our vote," she tweeted.
I've been on a plane all morning. Just landed. Trying to make it home. Feel like I want to scream. And rage. And cry. I usually slip in and out of airports easily. Today, 3 different people come up to me – and gave me fuel. This just happened. First was a white man. Early 30s…

— Ava DuVernay (@ava) October 6, 2018

Jim Carrey used his signature art projects to attack Kavanaugh and defend Ford.
"Real American heroism. Dr. Ford risked everything to tell the truth about this privileged Kavanaugh goon. Avenge her in November," he tweeted with artwork of Ford.
Chelsea Handler, a veritable regular at Women's Marches over the past three years, joined the anti-Kavanaugh fury.
"We can fight and fight and we may not see the results right away, but we will see them," Chelsea Handler tweeted.
Several stars rallied behind then-Sen. Jeff Flake, a Republican who demanded more investigations into Ford's whisper-thin case at the time.
Kumail Nanjiani credited the women that addressed Flake in the elevator for the decision. "Flake calling for an FBI investigation. Wow. The heroic act by those women in the elevator worked," he tweeted. Actress Alyssa Milano, who attended Thursday's hearing, also took back an earlier tweet calling Flake "a coward" and wrote, "I take it back."
Stars maxed out their social media platforms to rage against Kavanaugh throughout the process.
Remember: What you are seeing today is not the declaration of a war waged on women. This is the continuation of a war waged on women. The war is as old as time itself. We are going to have to continue the hard work of this battle, one day at a time, one election after another.

— Amber Tamblyn (@ambertamblyn) September 28, 2018
#ImWithDrFord pic.twitter.com/yyEOOttCli

— Lady Gaga (@ladygaga) September 28, 2018
— Seth MacFarlane (@SethMacFarlane) September 28, 2018
Respect for @AnaMariaArchil2 & the others who just demonstrated that @JeffFlake, who admitted Dr Ford was a credible witness, has no words when confronted on why he will vote to confirm an accused sexual predator Kavanuagh who was appointed by the sexual predator in chief pic.twitter.com/M6QBALEESv

— Michael Moore (@MMFlint) September 28, 2018
Those very same stars, and platforms, are still technically available to speak out on Reade's half.