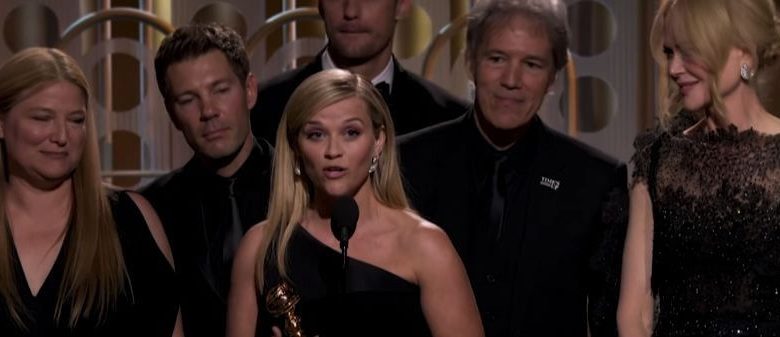 Hollywood might pull a muscle with all the industry back slapping over its #MeToo response.
The recent Golden Globes telecast doubled as a NOW symposium. Actress after actress declared the Harvey Weinstein era was over. Done. Kaput.
Let's hope they're right.
More recently, stars who happily appeared in Woody Allen films suddenly felt shame, giving back their salaries to appease the #MeToo movement.
Yet something troubling remains within the newly woke Hollywood. And, once again, credit Rose McGowan for calling out the issue.
The "Charmed" actress helped sound the alarm on Weinstein's predatory war on industry women. She took Weinstein's fall personally, She claims the mega producer raped her in 1997 and later attempted to buy her silence.
Actress Rose McGowan Details Rape Allegation Against Harvey Weinstein | TODAY
She's been vocal ever since the scandal erupted last October. She uses her Twitter platform to call out what she sees as industry hypocrites, most notably Oscar winner Meryl Streep.
McGowan did so again this week, targeting a powerhouse agency in the process. Once again, she appears to be right. The New York Times reported late last year that CAA helped arrange client meetings with Weinstein despite knowing how he allegedly treated young starlets.
Creative Artists Agency (CAA) represents some of Hollywood's biggest stars.
A Page Six source says "it's amazing they've managed to escape all this scandal unscathed," considering Weinstein's ties with the organization. It's true that the revelation drew few follow-up press reports.
RELATED: 6 Brutal Lessons from the Weinstein Scandal
Meanwhile, CAA served up a public apology for its actions and opened up office space to the #TimesUp movement for business purposes. The agency also canceled its annual Golden Globes party.
McGowan saw right through the gestures.
"Who do you think is behind this 'great' pr? Why, it's the company of pimps that sent so many into the Monster's Lair themselves. CAA. #TIMESUP fakes," she tweeted.
The story gets thornier from here.
Remember the Golden Globes telecast? A-list stars like Reese Witherspoon, Nicole Kidman and Meryl Streep appeared. Both Witherspoon and Kidman directly addressed the #MeToo atmosphere.
The nation cheered. So did media outlets.
Big Little Lies Wins Best Limited Series at the 2018 Golden Globes
Guess which agency represents Witherspoon, Kidman and Streep? CAA, according to both Page Six and the Associated Press, the same outfit accused of leading female clients into Weinstein's lair. These stars are only too happy to keep that professional relationship alive.
Problematic?
And then there's Natalie Portman. The Oscar winner shamed this year's nominees for Best Director at the recent Golden Globes telecast. Why? All five happened to be men. It wasn't their fault. Blame Hollywood or the Hollywood Foreign Press Association for the selection process.
This was their chance to shine following so much hard work, and Portman crushed it.
Now, she's throwing her support behind Dylan Farrow, who claims her father Woody Allen molested her. We'll assume Portman won't have to return her salary following a future Allen movie role.
Yet in 2009 Portman signed a petition supporting Polanski against his arrest. As a reminder, Polanski admitted to drugging and raping a 13-year-old girl and never served a full prison sentence for his crimes. We recently learned more women have come forward claiming Polanski had sexually attacked them.
Hollywood men aren't necessarily as woke as they pretend to be, either.
Liam Neeson recently shared his support for his female co-stars in a wide-ranging interview. He called the pay disparity between male and female actors "f***ing disgraceful." Yet when asked if he would voluntarily cut his own salary to help balance the gender pay scales he offered up a quick and definitive no.
Four "no's," to be precise.
Let's call Hollywood's #MeToo movement a work in progress. And that's being kind.