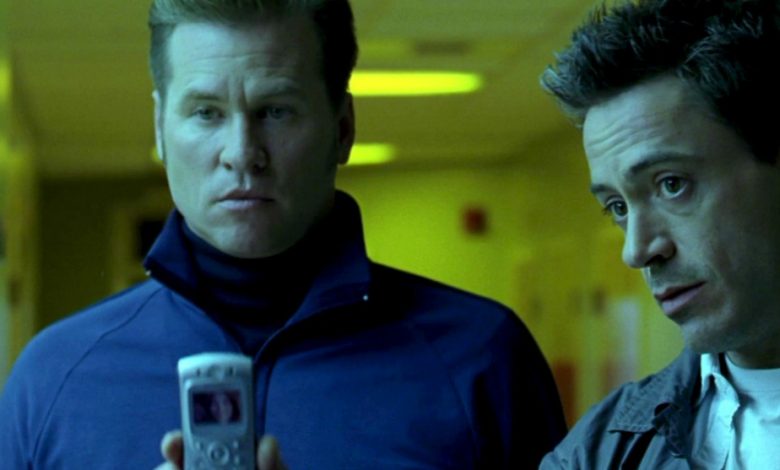 The "Lethal Weapon" scribe, making his directorial debut, uses his tongue-in-cheek style to present a noir story that's a throwback to classic L.A. detective films. In typical Black fashion, the characters often reference a fictional dime novel writer during the story.
Robert Downey, Jr. (in one of his best performances) plays Harry Lockhart. He's a petty criminal who, through some humorous circumstances, ends up successfully auditioning for a Hollywood movie. He's flown out to L.A. and given "detective" lessons by Gay Perry (Val Kilmer).
The two end up in an incomprehensible conspiracy that includes multiple murders and heavy plot points, but it's all just MacGuffin material. The only reason for this movie to exist is the interplay between Kilmer and Downey and Black's phenomenal dialogue. It's all worth it.
Kiss Kiss Bang Bang (2005) - Audition Scene (1/10) | Movieclips
If you choose to take the ride that is "Kiss Kiss Bang Bang" then you will most certainly enjoy it. It's dark, it's aware of itself and it's surprisingly emotional in spots.
Black also proves he knows how to stage action after writing so many action classics like "The Last Boy Scout" and "Lethal Weapon."
"Kiss Kiss Bang Bang" may be just 10 years old, but it couldn't survive today's PC culture. Kilmer's character is referred as "Gay" Perry. There are jokes he and others make about his sexuality. What's freeing about Black's writing, though, is that the movie ends up being quite progressive in presenting a gay character.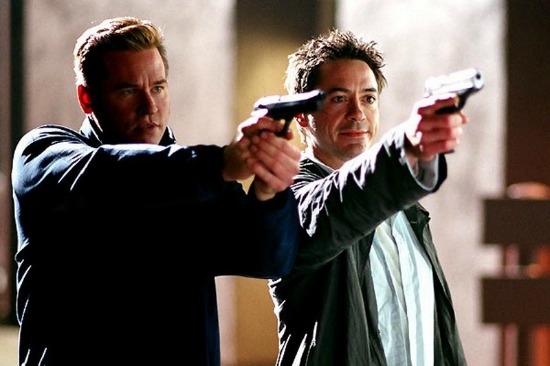 Perry ends up being the real brains of the duo, and "Kiss Kiss Bang Bang" is often credited as one of the first movies (especially in the action or detective genre) to have a gay main character.
ALSO CHECK OUT: HiT Movie Review: Robert Downey, Jr.'s 'The Judge'
The only drawbacks are some narration that grows tiresome and moments where the tight budget can be felt. It's not enough to take away from the movie's fun.
"Kiss Kiss Bang Bang" does what all entertaining movies should do: it leaves you wanting more. Perhaps we will luck out and get a TV spinoff or sequel in this brand-heavy age.
DID YOU KNOW: Shane Black helped revitalize Robert Downey, Jr.'s career by casting him as the lead in 'Kiss Kiss Bang Bang.' The future 'Iron Man' returned the favor when he suggested Black as a directorial possibility for 'Iron Man 3.'