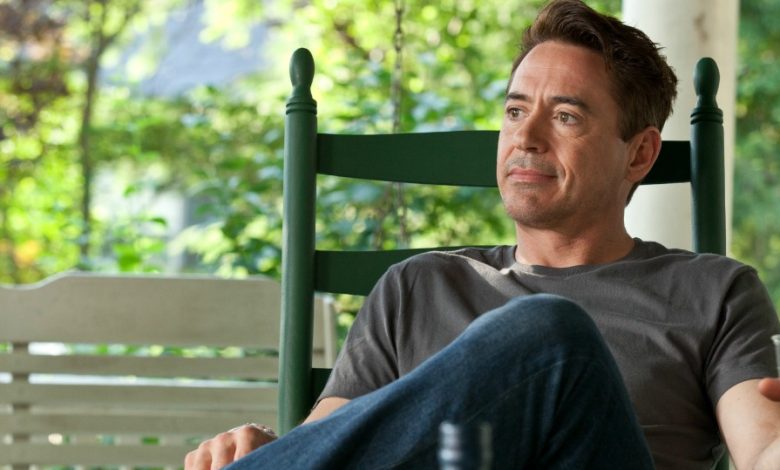 Hollywood's most dramatic comeback story leaves the Marvel universe behind in "The Judge," an Oscar-season film catering to crowds, not critics.
It's hokey, overstuffed and far too long, but "The Judge" has its heart, soul and funny bone in the right places. It would take far more cinematic fouls to derail a film featuring Downey and Robert Duvall as a cantankerous father-son duo.
The Judge - Official Trailer 2 [HD]
Downey stars as Hank Palmer, a big-city lawyer who returns home for his mother's funeral. We soon see why he left. His brother (Vincent D'Onofrio) is distant and dismissive. His father, by the book Judge Palmer (Duvall), would rather do anything than shake his own son's hand.
It's not bad blood. It's toxic. But when Judge Palmer is accused of murder Hank feels obliged to give him the best pro bono counsel possible. Even if he's driven half crazy in the process.
Downey is that rare breed, a true movie star with a knack for elevating material, situations and dramatically questionable exchanges. It's what Duvall has done for decades, so seeing them together is well worth the admission fee.
What a shame the screenplay never leaves well enough alone. It's not enough that Hank has daddy issues, Judge Palmer bears more than a few secrets and an old flame (Vera Farmiga) is still blazing all over town. Hank's legal foe is a hired gun (Billy Bob Thornton) with his own ax to grind. And then there's the other Palmer brother (Jeremy Strong), a mentally challenged man designed, it seems, purely for comic relief.
Did we mention the old flame's daughter (Leighton Meester) who arrives with back story all her own?
Director David (all is forgiven for "Fred Claus") Dobkin oversees these elements with a precision that should earn him the industry's respect, and that's before you tally up the small town cliches. Yet the story's robust humor is born from characters, not forced situations. And the requisite romance, what with Farmiga shooting off so many sparks it's like a July 4th jamboree, offers an extra level of spice.
And there's Downey and Duvall, butting heads and, ever so slowly, reconnecting in ways that are just plain pretty.
Never mind the subplot jamboree. "The Judge" is about family, in all its deeply flawed beauty, and why we can leave home but never leave it behind.
DID YOU KNOW: Robert Duvall fought in Korea for two years before moving to New York to pursue acting.