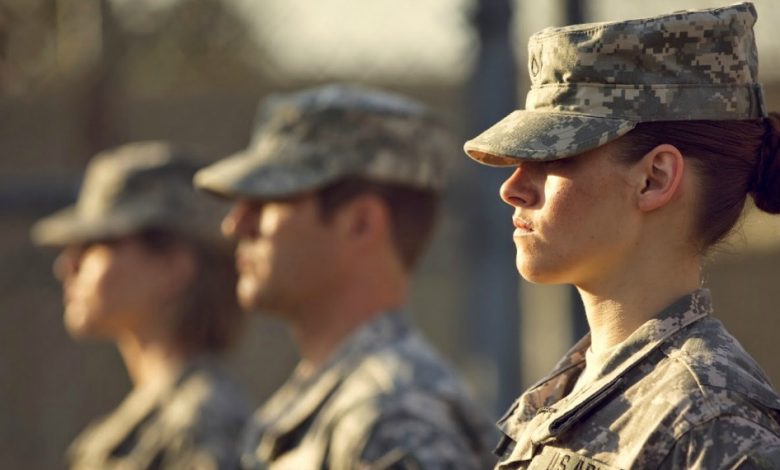 The protagonist's introduction to a Guantanamo Bay detainee ends when he throws his feces at her.
Things can only get better from there.
The same isn't quite true for "Camp X-Ray," a film which pulls most of its ideological punches but doesn't replace them with a narrative upper hook. It's intelligently crafted and features a fine performance from "Twilight" star Kristen Stewart. Still, those looking for a more profound take on Gitmo should seek out some op-eds on the subject.
Camp X-Ray - Official Trailer | HD | IFC Films
Stewart plays Cole, a new guard at Guantanamo Bay assigned to watch over some of its more notorious inmates. It's a boring task marked by occasional violence. She gets bloodied by an oversized detainee (don't call them prisoners, her superior insists) and later is introduced to the term "s*** cocktail" in the worst way possible.
She ends up conversing with the cocktail hurler, finding him far more humane than their first encounter suggested. Amir Ali (Peyman Moaadi) is intense and artistically inclined, and all he really wants beyond freedom is to read the last "Harry Potter" book.
Awww.
Cole's guard duty involves other complications, including a superior officer (Lane Garrison, exuding Alpha Male evil) who holds a grudge against her. "Camp X-Ray" seems more energized by the sexism it sees within the U.S. military than the notion of Gitmo itself. One wonders if the movie had been made during the Bush administration if that still would have held true.
As it is, the story assumes the innocence of some detainees and suggest the facility's mission simply isn't important. Tell that to the ex-detainees who marched right back into Al Qaeda's open arms.
The film works when it shows the day-to-day machinations of the camp. Shuffling rowdy detainees every two hours as punishment. Wrapping Korans with great care. Providing books when appropriate. Making sure the soldiers don't interact with the detainees at all costs.
For those who only know Stewart from the "Twilight" franchise, the movie should open some eyes. She's convincing for much of the film, showing a delicate ranges as well as an ability to disappear into a role.
Writer/director Peter Sattler indulges in a bout of moral relativism mid-movie, when the film switches from U.S. soldiers saluting the flag to detainees, many of whom are there for aiding terrorists, praying to Allah.
"Camp X-Ray" doesn't get bogged down by those partisan wrist flicks. It's more interested in two very different people finding a connection, and on that level it moderately succeeds.
DID YOU KNOW: On Aug. 2, 2007, then Sen. Barack Obama vowed to close Guantanamo Bay as president. The facility remains open as of Oct. 2014.