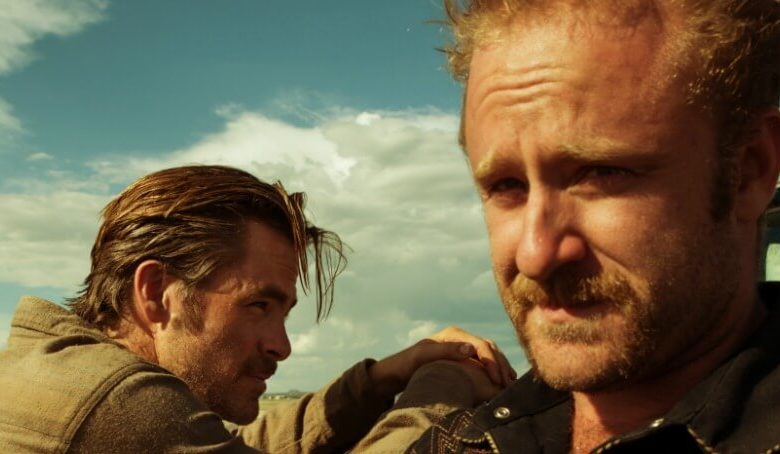 You take a high-paying studio gig as one of five or six hatchet writers on a franchise movie. Or, you follow up with a piece of original work that's not so good and further proves the sophomore slump theory for writers.
Ex-actor and current wordsmith Taylor Sheridan has gone in a different direction with "Hell or High Water
." He's the rare writer to top his first masterstroke with an arguably better movie.
Most movies today don't put much emphasis on the writer. Films are typically rewritten, uncredited or serve the vision of someone else. The days of the rebel screenwriter, like a Joe Eszterhas or Shane Black, seem like a distant memory.
Sheridan has proven with his first two films (both of which he receives sole credit on), that he is a singular talent and a major driving force behind the successes of his produced works.
HELL OR HIGH WATER - Official Trailer HD
"Hell or High Water" follows two Texas brothers forced onto the wrong side of the law when their family land is under threat of foreclosure. To save it, the two begin robbing banks and running from a weathered Texas Ranger (Jeff Bridges), who is only weeks from retirement.
The base of the story is simple, cliched even. The previous paragraph could be describing a number of VOD titles starring some aging action movie star like Dolph Lundgren or Wesley Snipes.
Instead, Sheridan's story packs plenty of surprises. It's authentic at a time where Hollywood releases are feeling more and more foreign to the world we see around us.
Despite a near perfect Rotten Tomatoes score (98 percent), some criticized "Hell or High Water" for teetering on being preachy and politically driven. I have to disagree wholeheartedly. Any film involving the poor robbing banks is never going to be apolitical, but this film's political leanings come from its characters, rather than the writer or filmmakers.
FAST FACT: Taylor Sheridan was featured in the initial run of FX's gritty drama "Sons of Anarchy."
Director David Mackenzie makes sure to photograph every inch of these deserted midwest towns and to capture billboards with exclamations about "Fast Cash" and loan offers. He does this because this is how much of the country looks.
In a recent interview promoting the home video release, Bridges' mentioned how "Hell or High Water" predicted Trump's long shot upset.
"The story the movie is telling shines a light on why the election went the way that it did, and how seriously disappointed many people have been in the way that the government is running," the actor told Entertainment Weekly.
And it's true.
Hell or High Water Movie CLIP - Texas Bank (2016) - Chris Pine Movie
"Hell or High Water" highlights a piece of the country often ignored by Hollywood and storytellers. It's a snapshot of a fast-changing world where people are struggling to keep up.
But enough about politics. "Hell or High Water" isn't pro-Trump. It's certainly not a politically-motivated movie. It's a film with characters caught up in the growing gray area of morality in society. It's a modern-day western that challenges you with its every twist and turn.
Sheridan's writing is to the point. From the first scene dropping us into the story without warning to the final exchange that leads us into the credits, "High Water" doesn't have a wasted word or scene.
…this film's political leanings come from its characters, rather than the writer or filmmakers
The film takes advantage of its location (beautifully shot and cut together) and the people of the American Midwest (a few memorable cameos and some Second Amendment high jinks).
Chris Pine is the highlight of the film as one of the brothers, his leading man good looks hidden beneath a layer of dirt and grime. His usual sarcastic charm gets flipped into something quieter you can't look away from.
Ben Foster, as the more unhinged brother, and Bridges do fine work as well, though we've seen each master these types before.
Another plus is Gil Birmingham as Bridges' partner. More than just a foil to Bridges, we grow to love the Ranger as much as his partner does.
Nick Cave & Warren Ellis - Comancheria (Hell Or High Water OST Music Video)
The film's score is by Nick Cave and Warren Ellis and is the best of the year thus far. The two are perfectly matched to fit the film with the right music to bring out the flick's authenticity.
With so many Oscar-bait movies still to see, I hesitate to call "Hell or High Water" the best movie of the year. I'll just call it a damn fine film.
Sheridan's writing shines through in a cleverly constructed movie brought to life by some amazing actors and a focused director and crew. "High Water" is a movie that will get beneath your skin and demand extra viewings. It's hard to ever look away from and you'll be tasting the Texas heat before the final haunting words close the story.
"Hell or High Water
" is full of special features including behind the scenes videos, as well as a filmmaker Q & A and highlights from the red carpet premiere plus a digital copy of the movie.