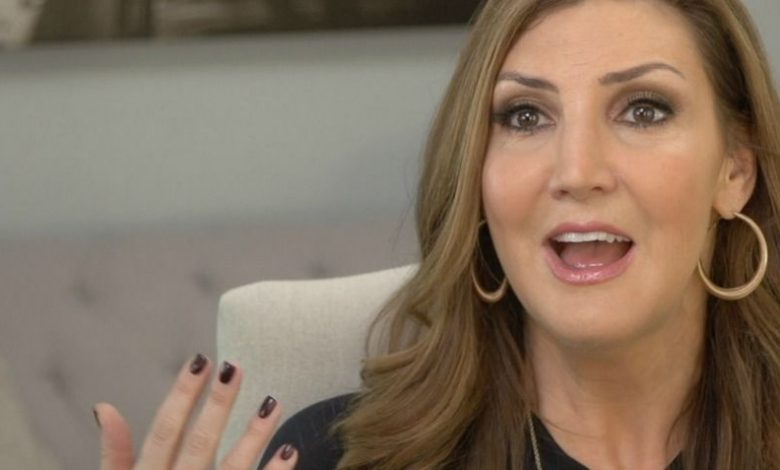 Impressively, she's managed to keep growing in popularity since leaving the show.
She penned two New York Times best-sellers ("You'll Never Blue Ball in This Town Again: One Woman's Painfully Funny Quest to Give It Up
" and "My Inappropriate Life: Some Material May Not Be Suitable for Small Children, Nuns, or Mature Adults
").
She starred in her own Showtime comedy special as well as hosting TLC's late night TV talk-show "All About Sex." McDonald also is in charge of her hit weekly podcast "Juicy Scoop."
What's most surprising about the veteran comic considering her often risqué material? She's a Catholic mom who sends her kids to the same Catholic schools she grew up in in the Valley.
She's also a Republican, which is causing her some concern this year. She won't be voting for Donald Trump come Nov. 8, but she's still afraid people will make that assumption and hold it against her.
She'll be bringing her whole comically complicated life to Ice House stage in Pasadena, Calif. for two special shows at 8 and 10 p.m. Oct. 21.
RELATED: 'Can We Take a Joke' Review
She took the time to vent about the election and explain how she gets her podcast guests to spill the beans on the most outrageous parts of their lives.
"It's a rough year out there, because I came out as Republican in 2008, but that was voting for McCain and then Romney," says McDonald. "Those were normal guys and this has turned into something completely different with Trump. People assume you're for him because of being for the party, but I'm not. It's really worrisome because you don't want to get labeled that way.
Why does anyone have to know or care what a celebrity believes or how they vote?
"It's causing some people to fear they'll lose work because there's such a backlash against supporting him, and so I want to distance myself but I am open about what I believe," she continues. "It's more the economics side for me. Why does anyone have to know or care what a celebrity believes or how they vote? A hundred years ago, you went behind a curtain and your vote was private. It's a shame we've lost that."
Heather McDonald on girl power, Kardashians & family
Standup remains a true passion for McDonald, who is known never to hold back with her opinions on anything. But her "Juicy" podcast is helping fuel new interest in her tour, as she draws 100,000 listeners on average and parlays that into crowds of several hundred to 1,000 fans per weekend in clubs.
Her secret? Getting guests to open up and share outrageous stories, a skill she learned while working with "Chelsea Lately" host Chelsea Handler. She's honed that ability thanks to the looser format of podcasting.
"'Juicy Scoop' gets me the chance to really get hot stuff out of my guests about their lives and insider information," says McDonald. "I think it's the format of being able to have it go an hour or even longer, as opposed to seven minutes on TV or radio, that gets people to open up and really let their secrets out.
I recently had a reality star admit she takes Adderall to stay alert when they have her getting drunk three straight days for the show. Even I was surprised by that one, but that's what makes people tune in!"
---
Carl Kozlowski is founder and Chief Creative Officer at Radio Titans (www.radiotitans.com), and host/cohost of its shows "Grown-Ass Men," "Pajama Party," "The Koz Effect" and "Kozversations," plus Chief Guest Booker Winner of the world-famous Laugh Factory's "America's Funniest Reporter" contest.