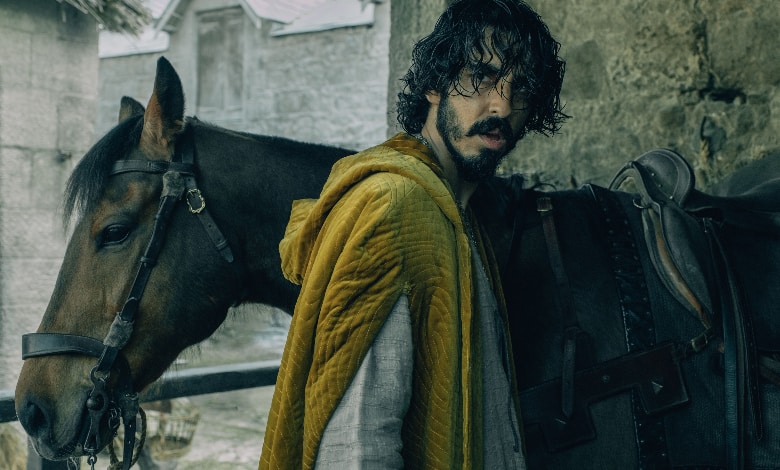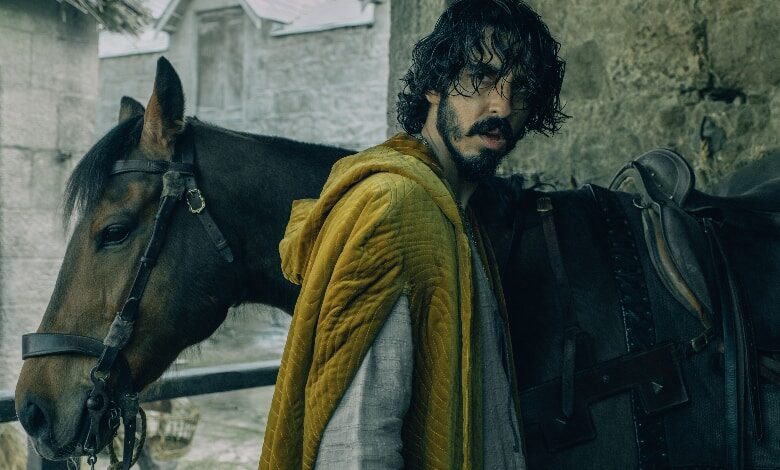 I'm not sure when the right time would have been to release David Lowery's "The Green Knight," only that right now is not it.
Here is a true work of vision, one that will puzzle and delight audiences, having to stand out in theaters alongside "Free Guy" and "The Suicide Squad," not to mention a pandemic that has some audiences nervous about theatergoing.
Whether you see it belatedly on streaming or home media or have a reliable theater with the biggest screen possible, be sure not to miss this one.
The Green Knight | Official Trailer HD | A24
The opening image is of a king on his throne, a crown in midair slowly lowering itself onto his head, which suddenly bursts into flames. It's a jarring, beautiful image, the first of many that transports the audience and casually immerses us in a new and unpredictable cinematic landscape.
Yes, we've had Arthurian fantasies on film before, but rarely one that, from the very start, establishes new rules and an earnestness to its tone. Lowery's film isn't kidding around, though it's so steeped in a bedtime story nature, the period setting might as well have been "Once Upon a Time…"
Dev Patel stars as Gawain, an untested knight whose mother (Sarita Choudhury) practices magic and is declared a "witch" by some. Since Gawain's uncle is the King (Sean Harris), he is permitted to sit in his presence, though he openly admits being unworthy of the company of "legendary" knights whose quests and accomplishments have mythic status.
On Christmas Eve, the arrival of The Green Knight (referred to because, among other reasons, he's a living tree who bleeds moss) gives Gawain the opportunity to prove himself in front of his peers. The event establishes Gawain's place in his kingdom, though it also sets him on a quest that will either secure his legacy or lead to certain doom.
View this post on Instagram
After viewing "The Green Knight," the purpose of the story seems clear, if downright simple, and some of the fantastical elements (like the appearance of giants and talking animals) have a metaphorical clarity. However, while you're watching it, the film is challenging, as we discover what everything means, how the logic of this world works and where each sequence is going on a scene-to-scene basis.
I often wished Lowery were being less obtuse and just given us simpler indications of what was going on. The inclusion of chapter headings and title cards are amusing but, really, not all that helpful.
The use of imagery-driven storytelling will remind some of John Boorman's "Excalibur," though, for better or worse, this plays closer to a work from Tarsem Singh ("The Cell" and "The Fall") or Terry Gilliam at his farthest out than a more straightforward medieval tale.
Audience patience will be rewarded in full upon post-viewing reflection, but getting there won't be easy for everyone. This is not a warning but an invitation, as Lowery's film, one of the best of 2021, is richer and wilder than anything else currently playing.
The casting accomplishes in finding actors who appear perfectly suited for the setting – note the lived-in, haunted visage of Harris and Kate Dickie as the King and Queen. Patel is very good here, in a role with limited dialog but a great opportunity to showcase angst and inner drive; Gawain's existential journey has many relatable, frustrating qualities and Patel's accessible and appealing performance succeeds in connecting us with Gawain's flaws and hard-won courage.
Alicia Vikander's work here is harder to describe, as she's playing a dual role, though the purpose of the characters has a similar effect, good and bad, on Gawain.
Vikander is enchanting, even when sporting an intentionally (?) ugly wig. Choudhury made a noteworthy film debut co-starring with Denzel Washington in "Mississippi Masala" (1991) and, despite the importance of her role, the character is vague.
Lowery's recent films, "A Ghost Story" (2017) and "Pete's Dragon" (2016), both great, provide an indication of what this is like: the former is full or surreal imagery and long takes that immerse the audience into the setting but will test the patience of some, while the latter is surprisingly heartfelt and awash in vividly realized and gorgeous visual effects.
RELATED: Why 'King Arthur' Didn't Deserve Its Box Office Fate
I want to see "The Green Knight" again soon, as a second viewing will allow the themes and seemingly displaced elements to cohere greater upon reflection and because there are simply sights here that are so wondrous and unusual to encounter.
I was stunned, for example, at a single take that places Gawain in a rundown landscape, seeking help from a "scavenger," and astonished to find that a cute, bushy-tailed fox is not only a digital creation but one of the film's great supporting characters.
The long build up to the climax is worth it, as the third act is rich with meaning, emotionally soaring and wrenching. There's lots here that resonates with me and will connect with anyone who has ever asked, what is my purpose and place in life and have I accomplished enough?
Because "The Green Knight" isn't an action movie and is unlike anything we've seen in 2021, it will take time for the film to find its audience. However, rather than wait for the inevitable cult following, cosplaying and delayed appreciation to appear, I recommend seeking it out right now.
It's a wondrous experience on the big screen, flush with majestic imagery and the kind of risk-taking you rarely see in arthouse releases, let alone a major summer movie.
"The Green Knight" is a feast for the imagination, the kind of transporting experience we often seek but rarely find in mainstream cinema.
Four Stars