Industry News
Opinion
GLAAD Calls Out Ricky Gervais, Ignored Homophobic Kimmel Jokes
Activist group scorches British comic ... but remains silent in other areas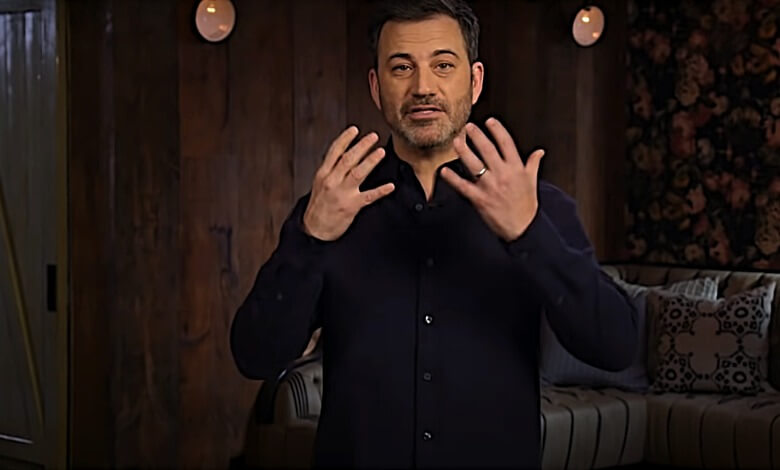 It didn't take long for GLAAD to weigh in on Ricky Gervais' new Netflix special, "SuperNature."
The hour-long set features jokes tweaking the trans community in the first five minutes. And while Gervais makes a plea later in the show to support and defend gay and trans rights, it wasn't enough to stop the flow of furious think pieces targeting the "Office" superstar.
The veteran rights group sent out a four-Tweet message on social media hours after Netflix released the special. The tweets blasted Gervais for telling "dangerous," inaccurate jokes.
We watched the Ricky Gervais "comedy" special on Netflix so you don't have to. It's full of graphic, dangerous, anti-trans rants masquerading as jokes. He also spouts anti-gay rhetoric & spreads inaccurate information about HIV. 1/4

— GLAAD (@glaad) May 24, 2022
GLAAD exists to support and defend the rights of gay and lesbian individuals. Given that mission, it's not surprising it lashed out at Gervais, even though the material in question consisted of jokes, not policy statements.
Still, the group isn't always as vocal as expected. In fact, it often goes silent when it seems like speaking out is exactly what is should do.
And politics likely plays a role in these moments.
Take the case of Jimmy Kimmel. The far-Left host of "Jimmy Kimmel Live" once sparred on Twitter with Fox News superstar Sean Hannity. As part of the exchange, Kimmel weaponized homophobic jokes to belittle the outspoken conservative.
This Tweet is still up.
Don't worry – just keep tweeting – you'll get back on top! (or does Trump prefer you on bottom?) Either way, keep your chin up big fella..XO https://t.co/R4QJCoGYCL

— Jimmy Kimmel (@jimmykimmel) April 6, 2018
It wasn't his only like-minded Tweet on the subject.
When your clown makeup rubs off on Trump's ass, does it make his butt look like a Creamsicle? https://t.co/DEhmfOh0Hn

— Jimmy Kimmel (@jimmykimmel) April 6, 2018
Yet GLAAD didn't address the matter, even though the social media slap fest earned plenty of media attention. This reporter reached out to GLAAD's media relations arm directly on the matter at the time of the Tweets.
No response. It also refused to comment on far-Left comic Chelsea Handler's homophobic Twitter joke.
GLAAD similarly went silent recently when Warner Bros. censored "Fantastic Beasts: The Secrets of Dumbledore" to soften the film's gay subplot for Chinese audiences. The editing only removed a few seconds of screen time, but it represented Hollywood's latest capitulation to Chinese censors.
It seemed the perfect moment for GLAAD to defend free expression and the need for more gay themes to be embraced on the big screen.
Yet the organization stood down.
Gervais leans to the Left, politically speaking, but he's primarily an observational comic. Did his mostly apolitical mien make him a richer target for GLAAD, or is the outrage genuine?