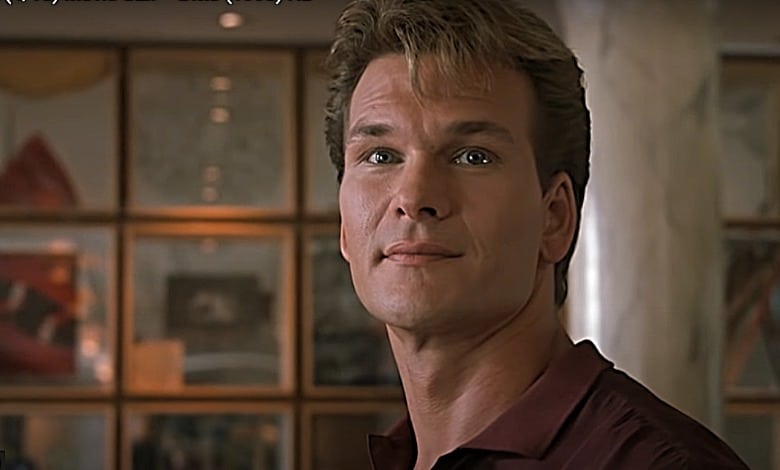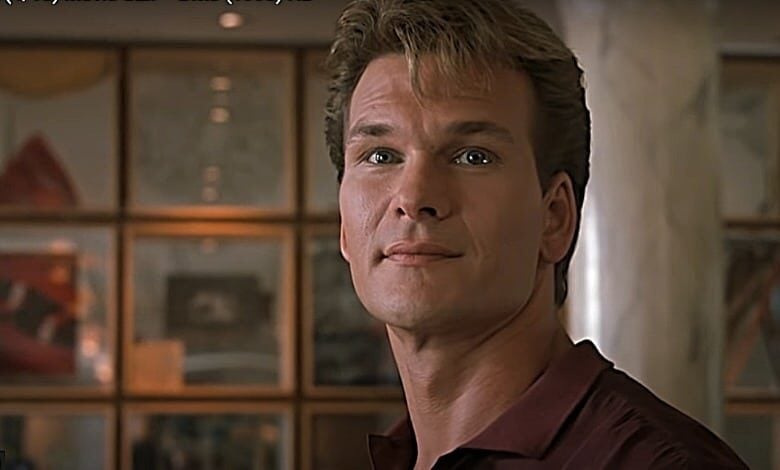 Since the current summer movie season has become a barren chest of toys on lockdown, it's a fine time to recall one of the most surprising films to ever become a summer blockbuster.
In fact, it might be the greatest surprise sleeper of all-time. No one, not the rival distributors or even the studio releasing it, knew what they had in "Ghost."
Ghost (1990) Trailer #1 | Movieclips Classic Trailers
At the start of 1990, all eyes were on Warren Beatty's "Dick Tracy," deemed "the next Batman," and "Days of Thunder," which, coming from the same team that gave us "Top Gun," was expected to perform big. Both films under-performed, though they weren't alone.
In addition to not living up to the expectations set by their predecessors, "Back to the Future Part III," "RoboCop 2," "Another 48 HRS" and "Gremlins 2: The New Batch" made less than everyone expected.
Although "Total Recall" and "Die Hard 2" were massive hits, they (along with "Another 48 HRS" and "RoboCop 2") were heavily criticized for their scenes of graphic violence. "Arachnophobia," the maiden release from Disney's new Hollywood Pictures label, wasn't the "Jaws with spiders" everyone expected,
Sam Raimi's "Darkman" was more a beloved cult item than a genuine crossover hit, and seemingly no one was willing to admit that the early-in-the-season Mel Gibson/ Goldie Hawn hit "Bird on a Wire" was anything but dreadful.
It seemed none of the movies could catch a break and hopes for a through-the-roof hit were dashed. Then, along came "Ghost."
Ghost (1/10) Movie CLIP - Finally Talking (1990) HD
In case you've forgotten, Patrick Swayze stars as Sam Wheat, a Wall street stockbroker whose passionate romance with his girlfriend Molly (Demi Moore) is cut short when Sam is murdered in a mugging. Molly is comforted by Sam's best friend (Tony Goldwyn) but her perspective is challenged when a psychic (Whoopi Goldberg) appears and tells Molly that Sam is haunting her.
Even worse, Sam is trying to prove from beyond the grave that his death wasn't a random incident.
Everything about "Ghost" was a surprise, starting from its filmmakers. It was directed by Jerry Zucker, part of the ZAZ (Zucker-Abrams-Zucker) comedy team that made "Airplane!" and "The Naked Gun." Zucker had never made a dramatic film before and his playful but not obtrusively stylish approach is unexpected.
So was the casting of Swayze, Moore and Goldberg, all of whom were coming off a series of flops that appeared to be putting an end to their earlier breakouts. "Ghost" opened near the very end of a busy summer of 1990, after weeks of notoriously brutal and noisy sequels.
With a striking trailer, a successful nationwide sneak preview to drum up business a week before opening day and that eye-catching poster (the tagline was a single word: "Believe"), it opened at the # 2 spot, then jumped up to the coveted top spot the following week.
Between July 13 and Dec 1990, it bounced around the top ten. Only adding to the mania was the resurgence of The Righteous Brothers' "Unchained Melody," the unofficial love theme from "Ghost," which had previously been a hit back in 1955.
Ghost (3/10) Movie CLIP - Still Feel You (1990) HD
To everyone's amazement, "Ghost" wound up not just the biggest hit of that summer but the year, a gigantic, zeitgeist-favorite smash. It remains one of the most popular and profitable movies ever made.
Looking at it today, just in time for its 30th anniversary, "Ghost" is a little hokier than I remember but still wildly entertaining and properly moving.
It helps that Sam and Molly are so sympathetic and likable and not rich yuppie stereotypes; despite their spectacular apartment and Sam's clearly well-paying job, they come across more as idealistic bohemians than the second coming of Gordon Gekko.
FAST FACT: "Ghost" hauled in $217 million back in 1990, beating "Pretty Woman" and "Home Alone" at the U.S. box office.
Most remember the "pottery scene," which is as sensual and novel a love scene as we'll ever get in American cinema. Indeed, it seems to be the only part of "Ghost" everyone recalls.
It's far from the best part of the movie.
In fact, there are quietly powerful passages in the first half that bear mentioning. The late, wonderful Swayze, who is superb here, has a monolog in the early going where he casually and fearfully reflects on the fragility of life; he's lying in bed with Molly, noting a televised plane crash and how its random tragedy took the lives of those onboard. It's a bit of foreshadowing, of course, but gives the character, and the actor playing him, a vulnerability uncommon for men in film at that time.
Later, Moore has a heartbreaking speech on how she can't break out of the daily patterns of tending to her late lover's clothing; Moore's performance is the film's most underrated and it was a seriously underestimated turn at the time. She's not just a persuasive crier, Moore is going to some raw places as an actor and is playing her role as grounded to reality as possible.
Ghost (4/10) Movie CLIP - Ditto (1990) HD
Goldberg made history for being (at the time) only the second African American actress to ever win an Academy Award. It's a well-deserved honor, as the film needs her sharp comic relief and deft take on an awakened charlatan. The third act is overstuffed with chases and fight scenes but truly soars during an extended bit where Brown must make an impossible trip to the bank with Sam guiding her.
"Ghost" is strikingly odd, an amalgam of disparate genres that, against all odds, works as a love story, supernatural thriller, comedy and mystery. The greatest special effect on hand here is the film's uncanny ability to change genres.
It's earnestness, particularly in the straightforward way it portrays the supernatural elements, are what date it more than the '90s hairdo and visible technology. In addition to Goldberg's performance, "Ghost" also won an Oscar for Bruce Joel Ruben's screenplay; when the mystical aspects of the story are made literal, it's a bit goofy. On the other hand, the sequences with Vincent Schiavell's "Subway Ghost" are among the film's most compelling.
Ghost (6/10) Movie CLIP - Get Off My Train (1990) HD
When filmmaker Adrien Lyne adapted Ruben's famous, said-to-be-un-filmable "Jacob's Ladder" screenplay, he toned down the on-the-nose references to angels and demons. Coming out the same year, "Jacob's Ladder" is strikingly similar to "Ghost," though its vivid scenes of horror and unceasing intensity proved to be too much for most.
It played briefly in theaters and has since developed a healthy cult following.
Lyne's smart, stripped down take on Ruben's depiction of the afterlife is a stark contrast to Zucker's wholehearted, take-it-or-leave it presentation.
While Zucker's film is full of arresting moments (like Sam's leaping from one subway car into another), it plays fast and loose with its own logic. For example, while Sam and other spirits can move through walls, they sometimes can sit on chairs or furniture, or sometimes not. Thankfully, the emotional core of the story is strong enough to distract from the screenplay's sketchier aspects.
RELATED: How Patrick Swayze and 'Red Dawn' Captured '80s Ere Fear
Another thing that bothers me: the final moments of Willie Lopez (extremely well played by the late character actor Rick Aviles) seem harsh, considering he's a pawn and one of the few characters who is quick to realize the reality of his situation.
Despite the New Age touches, the spirit world is akin to a homogenized version of legalistic Christianity; the good go to Heaven, the bad go to Hell and there's no gray area or nuances. In this world, God is like Sam's offscreen and never-seen boss: a strict stickler for details.
When the script falls prey to the pulpier, B-movie ready qualities of Ruben's otherwise inventive and cleverly plotted screenplay, it's not just the actors who elevate it but a grade-A production team. Editor Walter Murch (without argument the greatest film splicer alive), cinematographer Adam Greenburg (who shot "The Terminator" and "La Bamba") and composer Maurice Jarre (who scored "Lawrence of Arabia") give master-class contributions.
It's also the tender work of the three leads (as well as Goldwyn's wonderful slow burn) that truly haunts.
And, of course, there's also that pottery wheel…