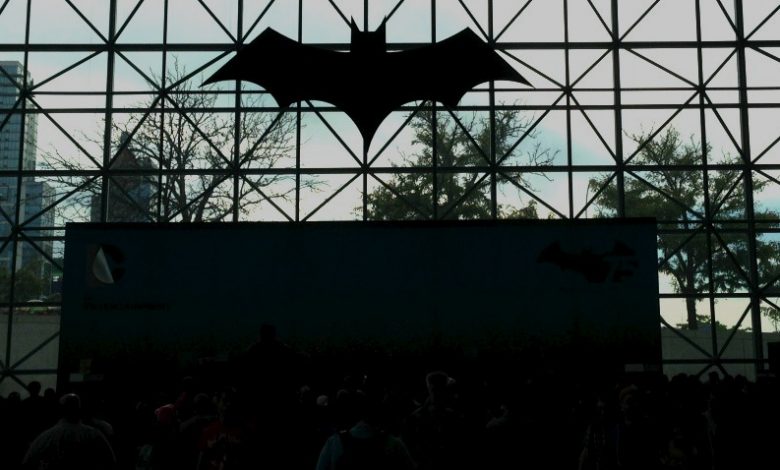 Once a distant second to the San Diego Comic Con, the New York Comic Con is staking out its place in the fanboy pantheon of film and TV scoops, exclusive merchandise, and of course, celebrity cameos.
Think of it as Robin becoming as important a character as Batman.
What looked on paper to be a relatively mundane Oct. 9 panel on "Tomorrowland," featuring director Brad Bird and writer Damon Lindelof, shocked the Con (and the entertainment news world) when Clooney showed up to pitch the film.
I wasn't in the session, but like most attendees was instead in line (or on line, since it's New York) to get into the exhibitor hall. In fact, the show floor line was at least four times longer than the panels.
Clooney's appearance may have been a watershed moment for NYCC. It was already the second-largest entertainment convention in the United States. At 133,000 attendees it is second only to its West Coast cousin. But as Hollywood and others look for unique ways to showcase their products, the Gotham convention is gaining in popularity.
Netflix used the event to soften the ground for its upcoming "Daredevil" series. Disney got into the act by showing some exclusive footage from its holiday animated tentpole "Big Hero 6" and "Star Wars Rebels" (curiously though, nothing about "Star Wars Episode VII" – guess we need to wait for next year, or more likely, its own D23).  And, in actual comic book news, Marvel announced a new "Secret Wars" series for next year.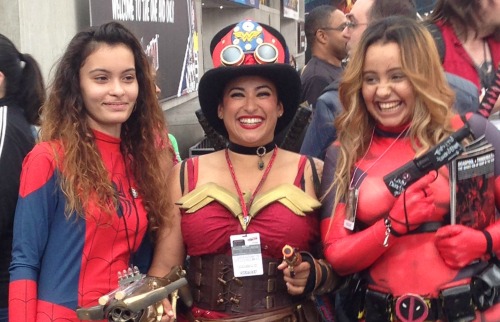 Comic book purists will lament the entertainment guests (especially Clooney) and complain that the show has gotten too big and too diffused from its original mission – to promote comics. In fact the show organizers themselves seem to have realized this and created a comic book-only show. But with comic-based titles – from "The Avengers" to "Guardians of the Galaxy" to the upcoming "Batman v. Superman: Dawn of Justice" – leaking into virtually every aspect of our lives, what could they expect?
Besides, they already hated Clooney for "Batman and Robin."
DID YOU KNOW: George Clooney apologized for his turn as the Dark Knight at the 2014 New York ComicCon, but it wasn't his first mea culpa on the subject. "I so terribly destroyed the part," he told reporters last year.
Tom Smithyman is a newspaperman turned marketing executive. A comic book enthusiast since the '70s, he tries to keep up with these alternate realities while juggling a professional career, family, community theater roles and passion for travel. Connect with him on Twitter @tsmithyman and linkedin.com/in/tomsmithyman/
Photographs by Tom Smithyman