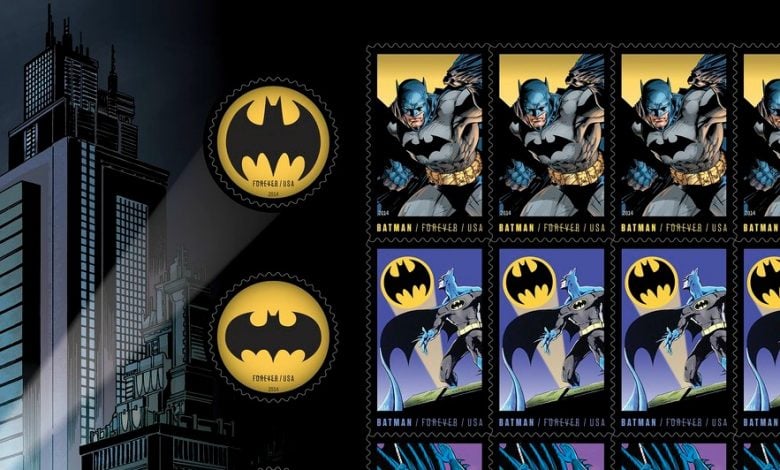 Any show that's worth attending has them. Those supposedly one-of-a-kind collectibles available only to the brave heroes willing to give up their weekends – and a substantial amount of cash – to collect them.
Witness the scene from the opening of the just-wrapped New York Comic Con. The line to get to the exhibit hall, where most of these McGuffins were available, was easily four times that of the panel sessions, where actual entertainment news was being made.
And what are these prized possessions, you might ask? The list is as long and varied as Marvel's hit movies. There is everything from exclusive versions of comic book covers, known as variants, to toys and T-shirts available nowhere else.
The competition to get these rare prizes can be fierce. First, you need tickets to the Con itself, which is no small feat. For New York, I was only able to get tickets for Thursday, which is considered the least exciting day. (And the process to get San Diego Comic Con tickets is a frustrating as it is mysterious.)
With tickets in hand, you need to position yourself in line early just to get into the exhibition hall, forgoing your chance to see an early panel (like the one George Clooney crashed). Once in the hall, it's line-up time again for each booth where you want an exclusive. And with the Con spread across the expansive Javits Center, you'd better have the speed of Flash and the endurance of the Hulk.
Before you start scoffing, consider the list of organizations that offered exclusives at this year's event. The first line I braved was for Hallmark. Yes Hallmark. As in the greeting card company. Every year, Hallmark offers exclusive Christmas ornaments available nowhere else except San Diego and New York. And if you miss one of those events, you're stuck paying up to 10 times for them on eBay. (Because, let's face it. You HAVE to have them!) They sold only 200 a day – and were sold out within an hour or so.
But Hallmark isn't alone. You would expect Marvel and DC to offer some exclusive comics and apparel. But what about the US Postal Service? That's right, the Post Office debuted its 75th anniversary Batman stamps in Gotham this week. It also gave away exclusive posters and brought in the artist to sign them. Even MadLibs got into the act, by giving away special version of their fill-in-the-blank books to anyone who stopped by its modest booth.
As for the exclusive comic books, I snatched as many as I could, given my budget and my ability to carry them around with me.
Plan all you like, but it turns out to be an emotional sale. You see these incredibly long lines and the excitement of other fanboys, and you just have to scoop those exclusives up.
Just don't tell my wife I paid $50 for one $3.99 comic!
DID YOU KNOW: A 1996 Hall Family Ornament from Hallmark is valued at $129.95
Tom Smithyman is a newspaperman turned marketing executive. A comic book enthusiast since the '70s, he tries to keep up with these alternate realities while juggling a professional career, family, community theater roles and passion for travel. Connect with him on Twitter @tsmithyman andlinkedin.com/in/tomsmithyman/