Industry News
Opinion
Gary Sinise is Having a Quiet Acting Comeback We All Should Celebrate
The veteran star, and tireless supporter of the U.S. Military, is everywhere again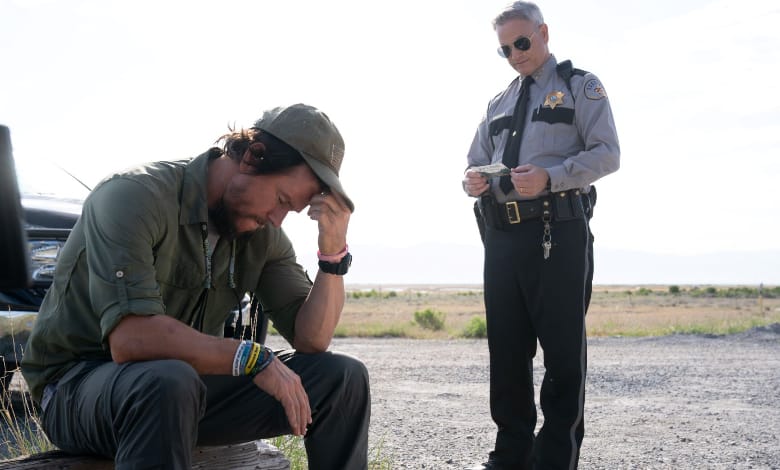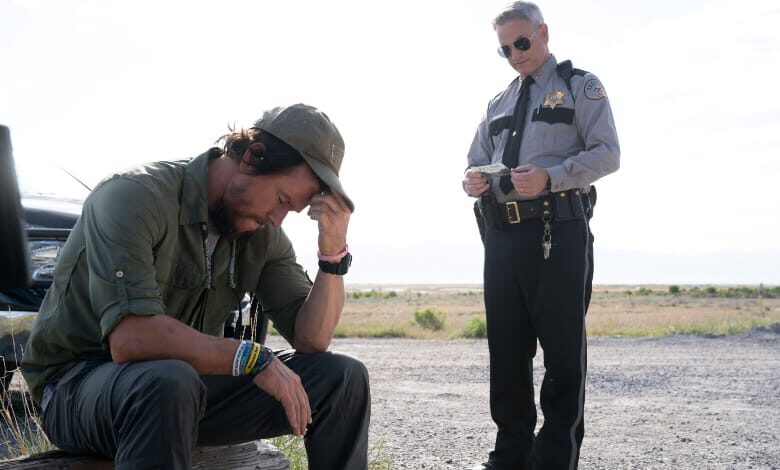 We all know Gary Sinise for the incredible work he does through his foundation for veterans.
He's also a versatile artist, something he's reminding us of with recent roles in films like "Joe Bell."
Sinise is an actor's actor, the guy you can stick in any role, big or small, and he'll not only shine but make those around him better.
Known for supporting turns in classics such as "The Green Mile'" and "Forrest Gump," Sinise had a stellar reputation for decades for his performances in front of the camera.
Forrest Gump (6/9) Movie CLIP - Lt. Dan Makes His Peace (1994) HD
He was also known for his stage work, having co-founded the Steppenwolf Theatre in Chicago early in his journey.
As Sinise launched The Gary Sinise Foundation in 2011 and began doing free shows for military service members and their families with the Lt. Dan Band (named after his "Gump" veteran character) his acting output slowed.
Primarily known for leading the hit "CSI: NY" series from 2004 to 2013, Sinise moved on from that series to the short-lived "Criminal Minds: Beyond Borders." Once that show ended Sinise's acting gave way to charity commitments.
Not that there's anything to complain about there.
The work the Sinise Foundation does in building smart homes for wounded veterans and supporting military families is inspirational. So Sinise briefly dropped off the pop culture radar and received praise primarily for his charity, something he was open about wanting to focus on more.
Sinise appears to have been bitten by the acting bug once again.
He's delivered some of the best work of his career of late, including a powerful supporting turn in the Mark Wahlberg-starring "Joe Bell."
Joe Bell | Official Trailer #2 | In Theaters July 23
'Joe Bell' follows the true story of its titular character, a man who walked across the country in 2013 to speak about the dangers of bullying after his son committed suicide. Considering his son was also gay, many could have taken this tragic story and used it to get those slaps on the shoulder artists crave come awards season.
"Joe Bell" actually takes its story on in a rather nuanced way, examining complex issues through the eyes of a man reconciling with his own faults. Wahlberg's character tries to build bridges between people who seemingly have no interest in empathizing with one another.
It's a hard watch, but it's not as preachy as it could have been. Instead, the story focuses on the remarkable – and tragic – characters. Sinise plays a sheriff who decides to give Bell a warm plate of food while he's on his journey. The two share one of the most integral and heart-wrenching scenes in the film.
Sinise reminds us how much emotion he can convey with seemingly minimal energy.
On The Road Of Service With Gary Sinise and the Lt. Dan Band
Sinise's work in "Bell" follows multiple strong turns that have been like nice teases for the full Siniseassance that could be coming.
In 2018, the actor and director jumped back into film after a years-long break for Max Martini's "SGT. Will Gardner," a road trip movie about a veteran suffering from PTSD. Sinise had a small, but remarkable turn as a bartender in a section of the film that feels like its own little short movie.
Sinise also had a multiple-episode arc on the popular Netflix series "13 Reasons Why" and appeared in the faith-based drama "I Still Believe" in 2020. Now he's back with another strong supporting turn to add to the resume with "Bell."
RELATED: 'Bastards' Road' Is Essential Viewing to Understand PTSD
Sinise has always been one of Tinsel Town's most talented actors. From his work leading pictures like "Of Mice and Men" – as well as directing – to his fiery support in flicks like "Forrest Gump" to showing his sinister side as memorable villains in "Ransom," Sinise can do it all.
His recent work shows the same professionalism at play, but the projects seem more personal now, almost as if Sinise's work with veterans has directly informed his artistic choices.
He's picked roles in movies that touch on extremely real and sensitive issues (PTSD, suicide, bullying, etc.) while providing positive messages without turning into virtue-signaling junk.
Here's hoping this quiet comeback – which should be being celebrated on the level of the second act of Brendan Fraser, perhaps even more – only grows from here.
Welcome back, Gary.
Zachary Leeman is the author of the novel "Nigh" and co-host of the "Man of Science, Man of Faith" podcast. He has covered politics and culture for Breitbart, LifeZette and others.