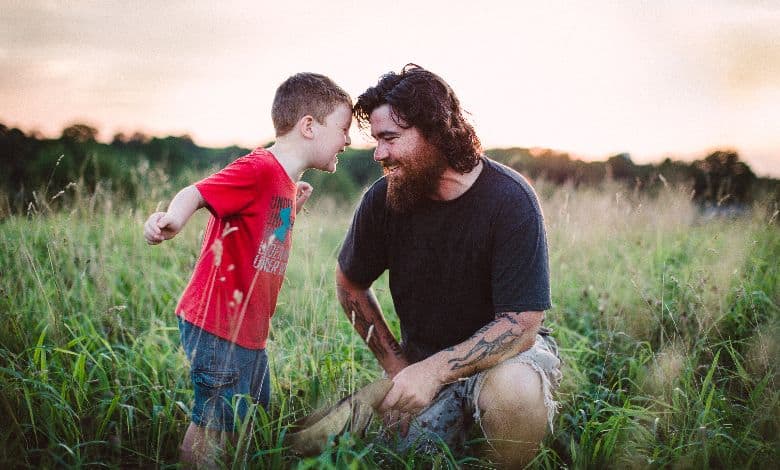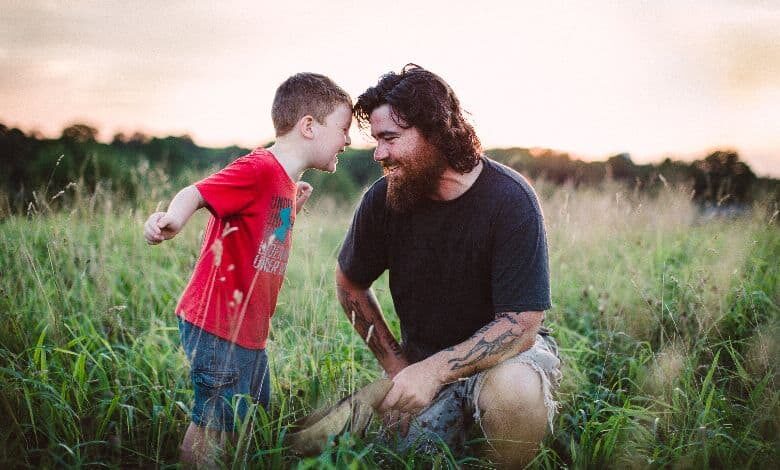 Pop culture is addressing the horrors of Post-Traumatic Stress Disorder at long last.
Look no further than 2015's "Thank You For Your Service," a harrowing portrait of life after wartime. We've seen more than a few documentaries on the subject, too, including "Light in the Darkness: Living Well After Trauma," "Wounded Heroes" and "We Are Not Done Yet."
"Bastards' Road" may have set the bar impossibly high for others broaching the subject.
Bastards' Road | Official Trailer
The documentary follows Iraq War veteran Jonathan Hancock as he embarks on a 5,800-mile walk across America. Hancock fought in 2004's Battle of Ramadi with the 2nd Battalion, a group dubbed the Magnificent Bastards. His unit suffered the highest casualty rate of the war, with one in four either wounded or killed.
The walk isn't a fundraising effort or attention-seeking gambit. Hancock's emotional wounds from numerous tours of duty had yet to heal, shattering his personal life along with his emotional well being.
Bearded and bedraggled, Hancock sets out to reunite with fellow Marines, meet the families of soldiers who never made it back home and hope he emerges with a new lease of life.
It's walk or die, to be blunt.
RELATED: 'Military Wives' Honors More than Just the Troops
Director Brian Morrison joins Hancock on his journey, interspersed with selfie confessionals and emotionally charged reunions. Hancock boasts a grin as big as his beard, and he's happy to bear hug his fellow Marines at every opportunity.
Calling them bear hugs doesn't do them justice. They're long, meaty clinches that neither partner is eager to stop.
Hancock talks, drinks and laughs with his fellow Marines, each of whom gets enough screen time to share their PTSD reflections. Morrison clearly earned the trust of each and every Marine on screen. They open up in profound ways, avoiding cliches to get to the heart of the issue.
It's poetic at times, but uniformly heart breaking. These big, burly men aren't afraid to cry, and their observations give those who haven't served a profound sense of their experiences.
The Marines talk like … Marines, of course, and gallows humor bubbles up throughout the documentary. Hancock sings a Taylor Swift song during one stretch of his walk, and the sight of this grizzly bear of a man warbling her music is funny and unsettling.
It doesn't matter. Hancock's vanity no longer exists. He's a creature of unfiltered emotions, like pain, remorse and guilt for treating loved ones so badly upon his return.
The Gold Star Woman of Bastards' Road - Exclusive Clip
Perhaps the film's most wrenching sequence comes as his girlfriend describes his reaction when she tells him she's pregnant and how he failed to be there for her in the delivery room nine months later. Hancock was too drunk at the time.
A few Marines bristle at the ignorant questions they faced after returning home, like, "how many did you kill over there?"
"That's none of your f***ing business," one Marine says.
Others admit they ask some unfair questions of themselves. Like, "It's been years … get over it."
"Bastards' Road" spends little time recalling colorful war stories. It's about the power of personal connections. War, one Marine says, "demanded us to be what we are now." It's up to Hancock and his fellow Marines to figure out how to cope with that reality.
Some heartfelt indie docs sacrifice polish for passion, letting their modest budgets shine through. Not "Bastards' Road." The film isn't slick, but the compositions are often breathtaking. Judicious use of slow motion gooses some moments, but it's how Morrison frames the reunions and confessionals that will haunt viewers, maybe forever.
HiT or Miss: "Bastards' Road" will leave you drained, no doubt. You'll also come away hoping these soldiers, and the soldiers who fight tomorrow's wars, will find the peace they deserve.