Industry News
Opinion
'Full Frontal' Gives Thumbs Up to Protests at Justices' homes
Basement-rated show veers to the left of even Biden White House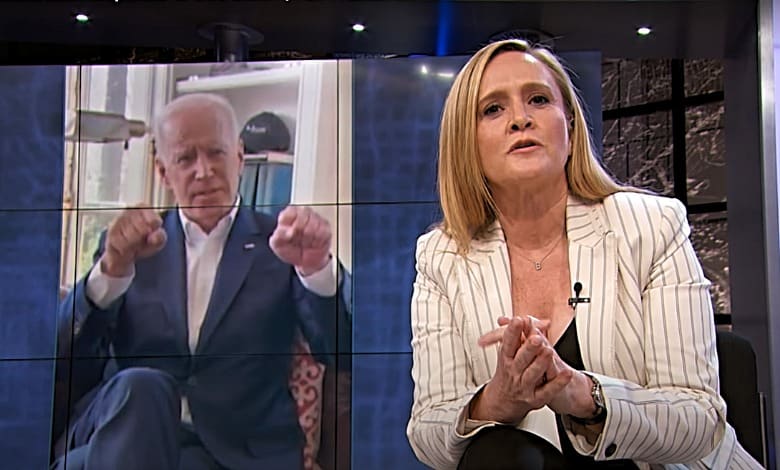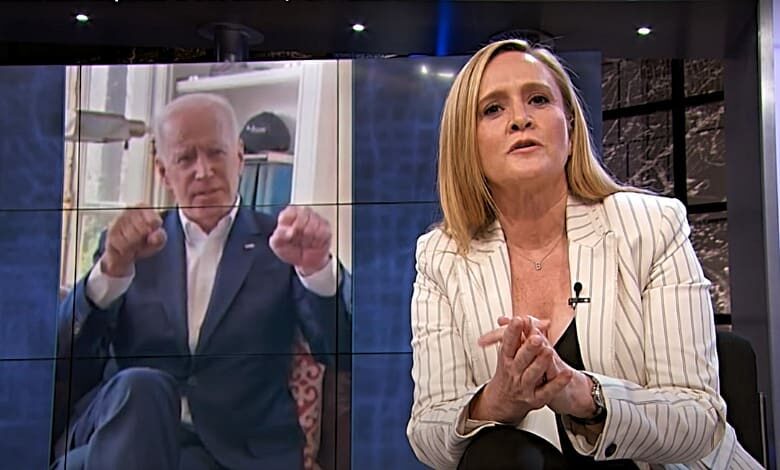 Samantha Bee once raised a ruckus over a gag targeting Hillary Rodham Clinton.
Now, her signature show is cheering on protesters who are making life miserable, and worse, for five pro-life Supreme Court justices … at their homes.
Bee, host of TBS's low-rated "Full Frontal with Samantha Bee," shared a ghastly Tweet this week saying the pro-choice protesters are justified in their behavior.
Is there another way to decode this attempt at humor?
If Kavanaugh doesn't like the way people in his state are gathering outside his house, maybe he can just take off work and drive hundreds of miles to a different state.

— Full Frontal with Samantha Bee (@FullFrontalSamB) May 9, 2022
The protests are tied to an illegally leaked draft opinion suggesting the Supreme Court may soon overturn Roe v. Wade.
It's worth noting the Biden White House initially gave the green light to this behavior when pressed on the issue late last week. White House spokeswoman Jen Psaki admired the protesters' "passion" and couldn't envision the obvious, nor did she caution against protesting at a justices' home.
They gave the protesters their tacit approval. Period.
Sane souls understand protests at the home of public officials is tantamount to a threat, not to mention against the law in select states. It's a line that shouldn't be crossed for many on both sides of the aisle.
Not the hard Left, apparently.
Some pro-abortion forces already went far beyond words and placards in Wisconsin. They spray painted a direct threat to anyone who topples Roe v. Wade at an anti-abortion group's office building. The vandals also set part of it on fire.
Fire breaks out at pro-life group office in Wisconsin. Spray painted on wall: 'If abortions aren't safe then you aren't either.' From @madisondotcom:
https://t.co/uzucDcddDQ pic.twitter.com/bvSclFEXfx

— Byron York (@ByronYork) May 9, 2022
It gets worse. And scarier.
News reports said the family of Justice Samuel Alito had to be relocated to ensure his safety.
Given that context, Team Biden had a minor change of heart.
.@POTUS strongly believes in the Constitutional right to protest. But that should never include violence, threats, or vandalism. Judges perform an incredibly important function in our society, and they must be able to do their jobs without concern for their personal safety.

— Jen Psaki (@PressSec) May 9, 2022
Not Bee's "Full Frontal" show, though.
They saw all of the protests, read about the Molotov cocktail left behind at the Wisconsin center and spat out that Tweet anyway.
Then again, "Full Frontal" has set that ugly tone from its very first episode. Bee called Sen. Ted Cruz a "fish-faced, horses*** salesman"at the dawn of her TBS show.
The same program later called First Daughter Ivanka Trump a "feckless c-word" and had little, if any, condemnation of the year-plus BLM riots that burned down cities across America.
Supporting the current protests is "on-brand" for a show that can't stay out of the ratings basement.
Late Night TV Rankings April 11-17

1⃣@StephenAtHome
2⃣@GutfeldFox! @GregGutfeld
3⃣@JimmyKimmel
4⃣@JimmyFallon
5⃣@FoxNewsNight @ShannonBream
6⃣@Nightline
7⃣@11thHour @SRuhle
8⃣@JKCorden
9⃣@SethMeyers
🔟@IamJohnOliver
#11 @BillMaher
#12 @DonLemon
#13 @TrevorNoah
#14 @IamSamBee pic.twitter.com/oSBPYTrQrJ

— RoadMN 📈 (@RoadMN) April 19, 2022