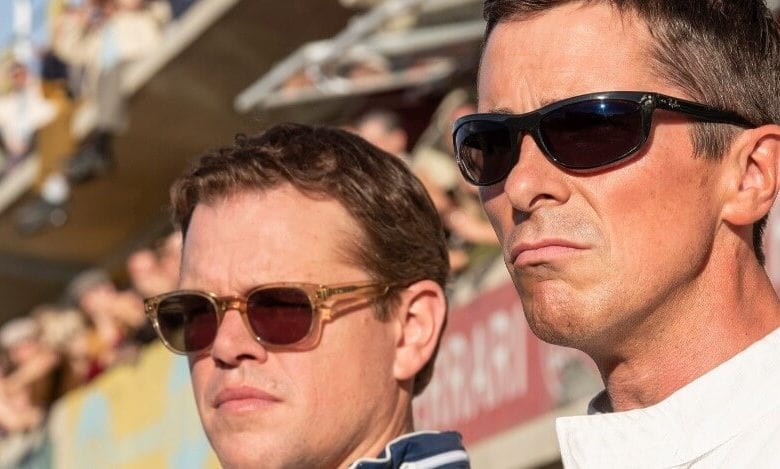 Watching Oscar-bait films shouldn't feel like doing your homework.
Too often expertly crafted tales have the whiff of a history lesson or worse, a lecture. The intentions are noble, but the results feel calcified.
Eat your vegetables!
"Ford v Ferrari," the battle between two car giants in the 1960s, is both awards worthy and enormously entertaining. You'll likely see co-star Christian Bale prepping speeches for the agonizingly long awards season.
Just don't overlook Matt Damon in the film's less showy but equally potent role. The actor rarely swings for the fences on the big screen. His emotional moods are smaller, more calibrated. Here, his Everyman posture powers this fact-based tale.
FORD v FERRARI | Official Trailer 2 [HD] | 20th Century FOX
Damon stars as Carroll Shelby, a race car driver whose ailing heart forces him into retirement. He's recruited by Team Ford to boost its chances at winning Le Mans, the world's most celebrated auto race.
Team Ferrari is the automotive Goliath, the brand everyone tries, and fails, to best. Henry Ford II (Tracy Letts) thinks Carroll might be the David to change that. The ex-athlete has a bigger foe than Ferrari to consider, though:
Ford's entrenched bureaucracy.
Ford v Ferrari Movie Clip - Think Like Ferrari (2019) | Movieclips Coming Soon
It's why Carroll enlists Ken Miles (Bale) to improve Ford's fortunes. Ken never met a rule he refused to bend, if not shatter, but he's a natural behind the wheel. Can this oh, so odd couple defeat corporate groupthink, their own egos and the formidable Ferrari team?
History has the answer, but getting there is pure joy thanks to Bale's blistering turn.
He's leaning hard into his natural British accent, but it's his irreverent nature that fuels "Ford v Ferrari." Ken's salty tongue could get him fired, and it's Carroll's job to ensure that doesn't happen.
FORD v FERRARI | "Happy Bill" Clip | 20th Century FOX
Josh Lucas is the face of Ford's ultra conservative culture, and the role proves a lousy fit. It's not entirely Lucas' fault. He's given a villain's mustache to twirl, and the one-dimensional approach clashes with the story's elegant framework.
Director James Mangold should have known better.
Mangold ("Cop Land," "Logan") choreographs every other element with an eye on pure entertainment, from the marital rhythms between Ken and his faithful wife (Caitriona Balfe) to the nuances of racetrack culture.
Through it all the human spirit endures.
We still pine to see more of the Ferrari side of the story. Yes, that's not the film's focus, but it would give the titular challenge more texture, more context.
It almost goes without saying that the racing sequences astound. Today's cinematographers, aided by ace FX, can commit almost anything to the big screen. If Team Mangold employed any CGI to pull the feature off, it's not obvious. And thank goodness for that.
"Ford v Ferrari" clocks in at a not so lean 152 minutes. It moves so swiftly you won't so much as glance at your wristwatch.
HiT or Miss: "Ford v Ferrari" could use a few more shades of gray, but it's still a robust slab of heavyweight entertainment.