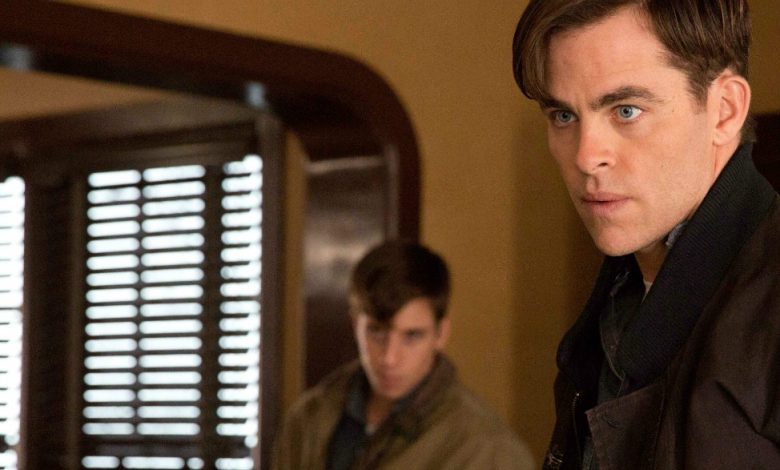 In 1952, a small Coast Guard crew rode to the rescue of a sinking tanker, challenging a storm that would make any sane soul cling to the shore.
"The Finest Hours" does justice to the men who made that journey. It's also clichéd when it should be soaring, a pastiche of stock characters spouting dialogue that'll make audiences wince.
They'll also be white-knuckling it the moment the storm splits that tanker in two.
.
Chris Pine stars as Bernie, a shy Coast Guardsman introduced to us on a fortuitous first date. Soon, those flutters get shoved aside. Duty calls.
Bernie is stationed off Cape Cod, and he's told to come to the aid of the doomed S.S. Pendleton. A nor'easter shredded the oil tanker in two, leaving its crew waiting for what seems an impossible rescue mission.
Bernie doesn't see it that way. He's just doing his job, as are his fellow Coastguardsmen who join him.
DID YOU KNOW: The stunt coordinator who worked on "Lone Survivor" served the same duties on "The Finest Hours."
The moment we see Pine aw, shucksing his way through that date we sense something is off. The actor pulled off playing Captain Kirk for the tricky "Star Trek" reboot. Here, he seems too old to bring Bernie to life.
It's one of the several nagging problems in this otherwise noble attempt to bring the miraculous rescue to the big screen.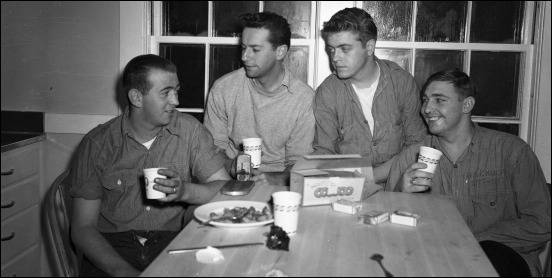 Director Craig Gillespie's action sequences may make some suitably seasick. The swirl of practical effects and CGI will make you feel like your on Bernie's boat, clinging to anything nailed down.
By the midway point that serial shock and awe starts to wear off. The screenplay offers few solutions. We never get to know these characters, their fears and aspirations or even their senses of humor.
Casey Affleck anchors the tanker crew as an engineer thrust into a leadership role. Once more the laconic actor proves less is more. He still lacks compelling co-stars to bring out his best. Even Ben Foster, arguably film's most electric actor in the right role, is given little more than a series of reaction shots.
Only "ER" alum Abraham Benrubi registers as a chef trying to calm his fellow passengers.
Holliday Grainger, Bernie's squeeze, proves as formidable as Mother Nature herself. Her stubbornness feels too tailored for the era. She makes her scenes count all the same until the screenplay abandons her in the third act.
.
What keeps "Finest Hours" afloat is its appreciation for honor, sacrifice and humility. It's impossible not to cheer the men rushing toward what seems like their doom. Their knees never buckling, their determination never gives way to fear or uncertainty.
Gillespie and co. understand what unvarnished heroism looks like. That makes the film's flaws look puny when Bernie's boat maneuvers around the gigantic waves.
The film's period details all hit their marks, from the dance hall sequence to the costumes and cars. And we get a feeling for what the community means to these men, and vice versa. Carter Burwell's score goes all the way to 11 a tad too much, but it's invigorating.
The Coast Guard crew feature in "The Finest Hours" saved 32 of the 33 men stranded at sea on Feb. 18, 1952. For as many times as the film version stumbles, the nobility of that rescue always gets the dignity it deserves.
FAST FACT: The U.S. Postal Service honored the Coast Guard's 225th anniversary last year with this Forever Stamp featuring the cutter Eagle, a three-masted sailing ship known as "America's Tall Ship," and an MH-65 Dolphin helicopter, the standard rescue aircraft of the Coast Guard.