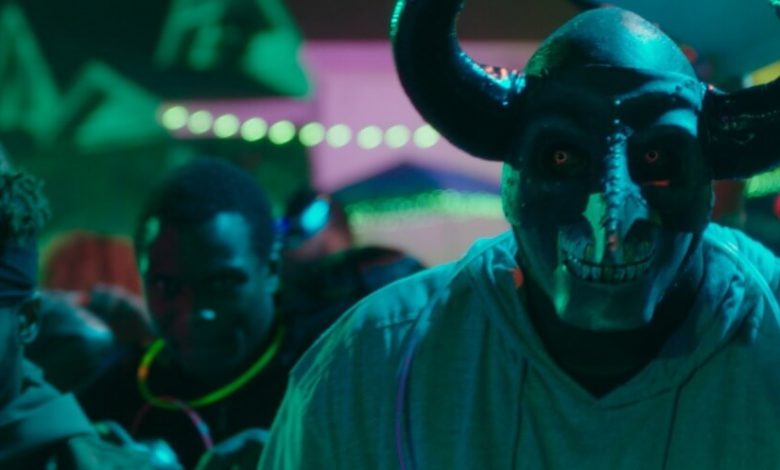 Here's betting every producer in Hollywood lusts after producer Jason Blum's track record.
Blum's genre films rarely attract awards season chatter ("Get Out" proved a well-deserved exception). Still, few studio executives understand the financial side of show business quite like Blum. He crafts low-budget horror movies that consistently yield huge profits.
The "Insidious" franchise
"Split"
The "Paranormal Activity" franchise
"Happy Death Day"
He often does so without luring huge stars to his projects, too. The era of the Movie Star is long over, something major studios often forget. Besides, his films can make stars all by themselves. Think Daniel Kaluuya's Oscar nomination for "Get Out."
Blum games Hollywood by outsmarting the competition. Until this week, that is.
RELATED: 7 Times De Niro Childishly Insulted President Trump
Blum chatted with Variety.com about his newest film, "The First Purge." It's the fourth film in the franchise, one with a persistent political bent. The last sequel, "The Purge: Election Year," depicted Christians as bloodthirsty and soulless.
The series imagines a future America where laws are suspended for one day a year. Citizens can "purge" their rage over a 12-hour span, a program that leads to a vastly reduced crime rate.
Now, Blum is talking up the fourth film, out on July 4 nationwide.
The First Purge – Official Trailer [HD]
The latest "Purge" takes us to the origin of the blood-soaked legislation. Once again, the violence will come between political memes. Here's the film's official description:
Behind every tradition lies a revolution. Next Independence Day, witness the rise of our country's 12 hours of annual lawlessness. Welcome to the movement that began as a simple experiment: The First Purge. To push the crime rate below one percent for the rest of the year, the New Founding Fathers of America (NFFA) test a sociological theory that vents aggression for one night in one isolated community. But when the violence of oppressors meets the rage of the marginalized, the contagion will explode from the trial-city borders and spread across the nation.
Blum explains to Variety how the horror genre can send a message without seeming heavy handed. He's right. Just remember the zombies staggering through a mall in "Dawn of the Dead." That allowed director George A. Romero to comment on consumerism without slowing the action or the story.
Blum continues, describing how a previous "Purge" film tackled gun control in a way that wasn't obvious to the casual observer. Naturally, the conversation then steered to President Donald Trump.
And that's when Blum's keen marketing savvy abandoned him.
"If every time there's a shooting in the United States, the government's answer is put more guns in people's hands then what 'The Purge' is showing doesn't seem all that crazy," he said. "Donald Trump keeps saying 'give teachers guns.' I could see him saying, 'let people shoot whoever they want to for 12 hours a year.'"
Trump Derangement Syndrome … on steroids.
Once again a Hollywood power broker turns a brash, often uncivil politician into an unspeakable monster. We've had a year and a half of President Trump. None of the Left's nightmarish visions of the Trump era have come to pass.
And no, Joss Whedon's prediction that President Trump might round up and kill gay people didn't happen, either. Suffice to say Trump won't declare murder legal in grand "Purge" fashion any time soon.
So why say it? The franchise's politics lean left, but here's betting plenty of Trump supporters enjoyed the previous films. Many might give the new one a try.
Now? Not if they hear Blum's vicious, fact-free prediction.
His comments about arming teachers prove equally vapid. Programs like FASTER Colorado take armed teachers seriously. They offer extensive training for those who volunteer for the effort.
Great coverage of @FASTERSaves in Ohio. Our kids deserve to live, and our school staffers deserve a fighting chance. #SchoolSafety #selfdefenseisahumanright https://t.co/QBTtxEoss3

— FASTERColorado (@FASTERColorado) June 19, 2018
Blum is welcome to make a sober argument against arming teachers. It's a complex, emotionally charged issue.
That's not what he's doing in the Variety conversation. He's just throwing words around with little substance behind them.
We don't line up to see Blum's films for his keen political commentary. He knows how to scare us while keeping budgets low. It's why his work consistently draws a crowd.
If "The First Purge" doesn't do the same he may have only himself to blame.