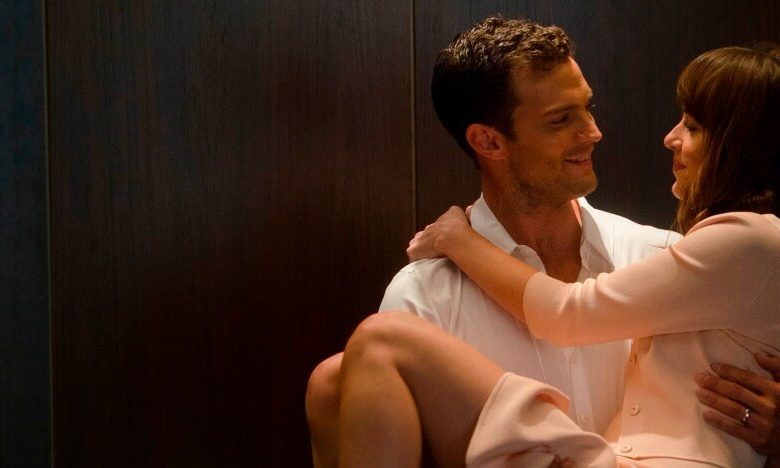 If you need a safe word to watch the "Fifty Shades" trilogy it's not the franchise for you.
That also means any review of "Fifty Shades Freed," the final chapter in the S&M saga, is darn near meaningless. Duty calls all the same.
Ana and Christian are now husband and wife, but that doesn't mean they've retired the Red Room. Or the gym, since our stars have clearly been working out in between installments.
The screenwriters clearly got some sleep, though. This is the tamest, and most excruciatingly dumb, entry in the series.
Fifty Shades Freed - Official Trailer [HD]
Dakota Johnson is back as Ana, the literary wunderkind who finally swaps vows with super-rich, super-handsome Christian (Jamie Dornan). They're now man and wife, but that doesn't mean they've left the kink behind.
They can't keep their hands off each other, with or without handcuffs. So we're treated to sex scenes roughly every 15 minutes accompanied by ill-advised cover songs.
Oh, and there's a story here, too. The rascal from the last film, played by a wide-eyed Eric Johnson, wants revenge against the couple. Why? One reason is telegraphed mid-film and revealed at the end in a way that's supposed to be shocking.
Scooby-Doo villains offer more depth.
RELATED: Non-Disclosure Agreement Required for 'Fifty Shades of Grey'
There's more thought put into what kind of sheets Ana and Christian will rumple than anything in the screenplay. That isn't all bad, though. Johnson and Dornan serve up a cocktail of sweet and sexy chemistry that cannot be denied. The series would be D.O.A. without it.
That connection keeps our interest even as the story heads … nowhere.
Fifty Shades Freed Movie Clip - Ana Confronts Gia (2018) | Movieclips Coming Soon
Much of the film's running time overflows with female wish fulfillment. Look what Christian's money can buy! He has a chef but he still wants to make dinner for his bride! Did we mention how fabulously rich he is? We're even treated to Ana dressing down an unctuous designer who can't stop flirting with her husband.
But what about the kink? The handcuffs? Does Christian still bring the pain? Yes, but Christian is a changed man now. When he hears Ana's safe word he stops.
Awww,
The film flirts with something more meaningful late in the film. Suddenly, the stakes are higher than at any time in the franchise. It reminds you what the series could have been with better writing. It doesn't last long.
"I should misbehave more often," Ana tells Christian at one point.
That's more like it!
HiT or Miss: "Fifty Shades Freed" is simply more of the same. You've been warned.