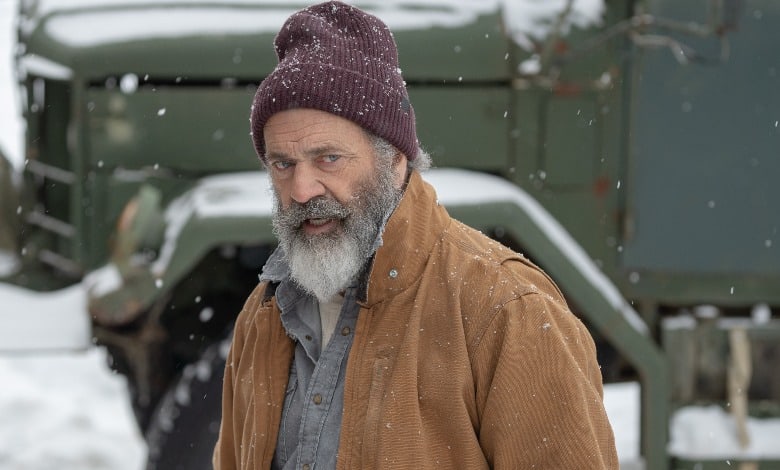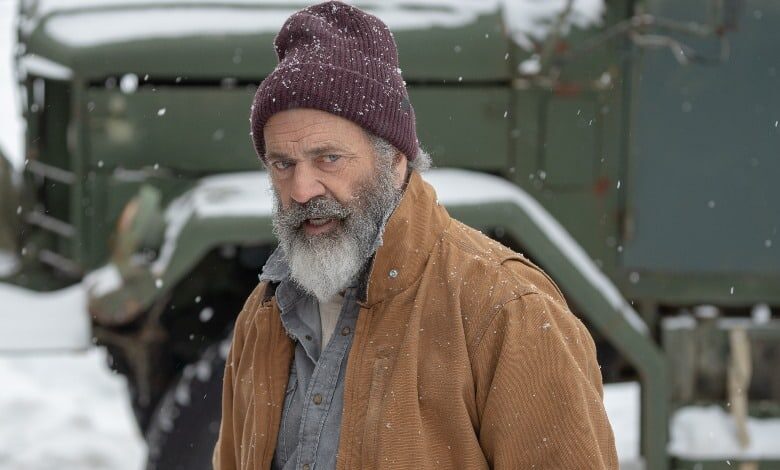 What do you get when you blend "Bad Santa," "Elf," "Reservoir Dogs" and your average Hallmark holiday film?
"Fatman" is both sweet and sour, dark and uplifting, a movie with more personalities than '90s era Madonna. None of them stick, and we're left with a Christmas hodgepodge best left under the tree, unwrapped.
Fatman Official Trailer (2020) - Mel Gibson, Walton Goggins, Marianne Jean-Baptiste
Mel Gibson stars as ol' Chris Cringle, a wry bit of casting that works to perfection. His beard is a sooty shade of gray, and for good reason. Today's kids are pretty terrible, and he's doling out more coal than ever. Even the steady love of Mrs. Cringle (Marianne Jean-Baptiste, "Broadchurch") isn't enough to assuage his surly streak.
Little does he know what's lurking around the corner.
A young Alex P. Keaton type minus the warmth and humor (Chance Hurstfield) gets a moral comeuppance from Chris and demands revenge. So he hires a Santa-hating hitman (the great Walton Goggins on tough guy autopilot) to take down the "Fatman" for good.
Can Christmas be saved? Will the movie give Goggins anything to do besides glower and make us miss his greatest moments from "Justified?"
More importantly, just who is "Fatman" aimed at again?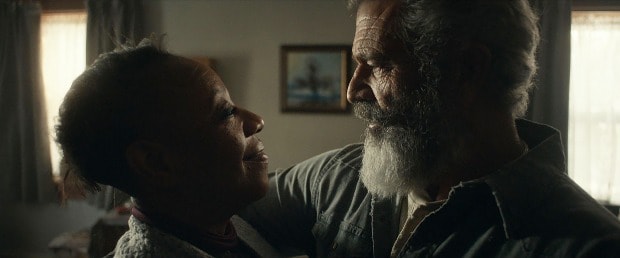 It's not as comically bleak as "Bad Santa," nor as rewarding. We're given moments of levity courtesy of Santa's elves, depicted here as sun-deprived and wan. The third act introduces several warm-hearted themes into the bloody stew, none of which connect as intended.
Too little, too late.
The same holds true for a subplot involving Chris' partnership with the U.S. Military. The creative duo of Ian and Eshom Nelms tip toe around its satirical potential without coming close to the bullseye.
The film's best moments, and they're fleeting, come from Gibson and Jean-Baptiste. The actors somehow make their connection click, even amidst the silliness and gunplay swirling around them.
Pick a tone, please!
FAST FACT: The Nelms brothers saw Mel Gibson at a Q&A for his Oscar-nominated film "Hacksaw Ridge" four years ago. That moment, with a tired Gibson stroking his full gray beard, planted the seed in them to cast him as Chris Cringle.
Gibson seems unaware of the terrible movie he's trapped beneath. He brings a deep sense of pain and disappointment to Chris, a man who sees society crumbling despite his better intentions. He's a great actor pummeled by curious career choices and personal demons, but he's the best reason to endure "Fatman."
Throw it on the pile of wannabe Christmas classics, a towering stack featuring "Surviving Christmas," "Four Christmases," "Christmas with the Kranks" and, worst of all, "Deck the Halls."
This dud boasts a higher body count than all of the above, though it may endure simply as another example of good actors tripped up by visions of holiday season immortality.
HiT or Miss: "Fatman" is a disaster from start to finish, a mean-spirited lark with neither the wit nor sophistication to pull off its genre-breaking shtick.