Interviews
Crack Kamala Harris Impressionist Faces TikTok's Wrath
TikTok star Elsa Kurt offers a killer VP take without that late-night hate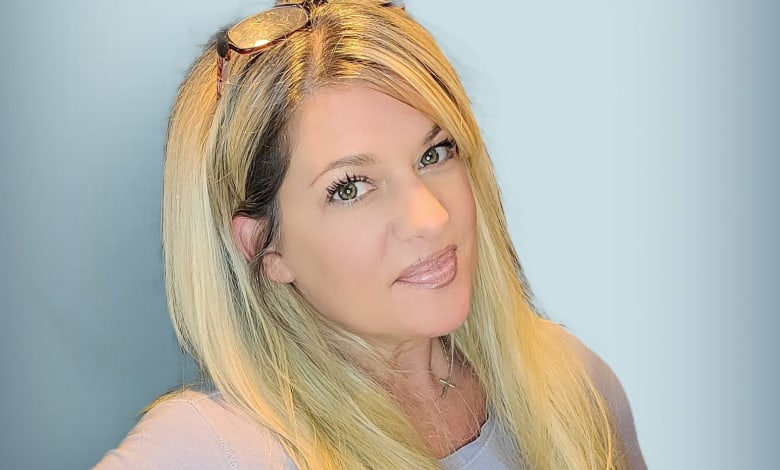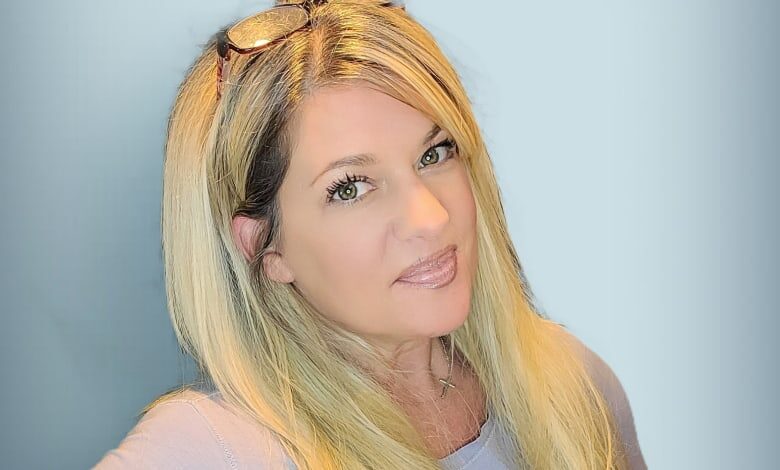 The pandemic let Elsa Kurt indulge her inner entertainer.
Kurt threw a few video skits up on the platform as a lark when the U.S. government forced citizens to lock down. She had no professional experience in comedy, nor did she even know what TikTok was before COVID-19 exploded worldwide.
"It's embarrassing to be a grown adult making TikTok videos," she says looking back at her social media experiment.
She had an ulterior motive for her TikTok foray.
"I was getting so frustrated and angry with the state of everything," the conservative Kurt says, adding her heart rate would climb while watching the news. "I need to find some humor in this."
She did just that and found her modest TikTok tribe started to grow.
"I expected people to say, 'you're not funny, go home,' and I would have been fine with that," she says. "You can't be on that app without having a thick skin."
RELATED: SAM MORRIL DECRIES INSTAGRAM CENSORING HIS COMEDY
A few complained about her work, specifically her dead-on impression of Vice President Kamala Harris. Others were more supportive.
"'You gave me a break from all this insanity,'" she recalls of the early responses. "That's all the fuel I needed to keep going."
Now, she boasts a TikTok following north of 175K subscribers and has conservative influencers like Michael Knowles, Powerlineblog and NotTheBee.com sharing her work.
"I'm enjoying my 15 minutes of fame," she says.
Kurt produces comedy clips about being a mother, defending police officers (she's married to a cop) and an impression that's as good as any you'll find on late night TV and elsewhere.
Kurt's take on the current Vice President is flawless.
RELATED: Big Tech Is Crushing Conservative Comedy
Kurt, who also has a presence on Twitter and YouTube, says getting Harris' signature cackle down set the impression in motion. A TikTok fan noted the Vice President often says, "mmm-kay" instead of "OK," so Kurt blended that into her routine.
Fans also suggested she copy Harris' "head bob" to complete the illusion.
"I should hire these people as my advisors," she cracks.
Uncanny Kamala impression: pic.twitter.com/AHn2f7Xx5s

— Michael Knowles+ (@michaeljknowles) June 25, 2022
Her videos, like her entertainment career, are a work in progress.
"I look back on some of my earlier impressions and I cringe … I can't watch myself, generally," says Kurt, looking to hone her Rep.Alexandria Ocasio-Cortez impression for future videos.
"Saturday Night Live" and late-night shows avoid any depiction of Harris. "SNL" alum Maya Rudolph does a solid Harris, but her old NBC show rarely taps her for skits.
Kurt's Harris isn't flattering, but it's also not mean-spirited. The same can't be said of most political satirists. Think Alec Baldwin's withering take on President Trump.
That's no accident.
"It's not in my nature. I don't think we need to go mean to be funny," she says. "I'm not a fan of Kamala Harris or this administration, but these are human beings."
She'd rather make viewers laugh than score cheap partisan shots.
RELATED: TYLER FISCHER RUNS AFOUL OF BIG TECH CENSORS
Not everyone enjoys her Harris impression.
"Some people say, 'how dare you take down another woman?'" she says. "My answer is the same. It's in good fun. It's a joke. It's light-hearted … if the same things were dished to me I'll take it."
That gentle approach hasn't shielded her from Big Tech censorship. She says she's had comedy videos "banned and blocked," along with warnings on her TikTok account. Skits intersecting with the pandemic got her into cyber-trouble, too, but so did poking fun at a certain billionaire.
"The clip that got pulled the fastest was on Bill Gates," she says, adding the video snagged 100,000 views before TikTok censors shut it down "within hours."
Kurt jokes about her Andy Warhol-length fame, but it might last longer than 15 minutes. She's in talks with "That Show Tonight" to bring her Harris impression to the "SNL"-style showcase. She also may join ShoutOut's roster.
Plus, she recently shot a small role in an independent film.
Her Harris impression is only part of her repertoire, but it could be her ticket to fame beyond TikTok's cyber-walls. It helps that professional comedians won't touch Harris with a 10-foot punchline.
"They don't want to insult or offend or make anyone in that administration angry," she says.
She's firm on one issue – you won't find her on "SNL" or Stephen Colbert's couch anytime soon.
"I'm pretty specific in what I'm not interested in … anything to do with Hollywood," she says, adding she doesn't fear being "canceled" for mocking the "wrong politician.
"I'm a patriot and I'm a police wife and a conservative … all things they already don't like," she says of potential critics.