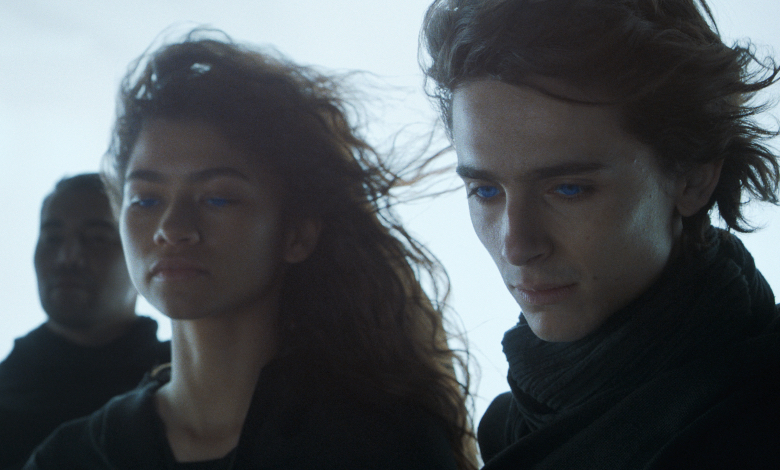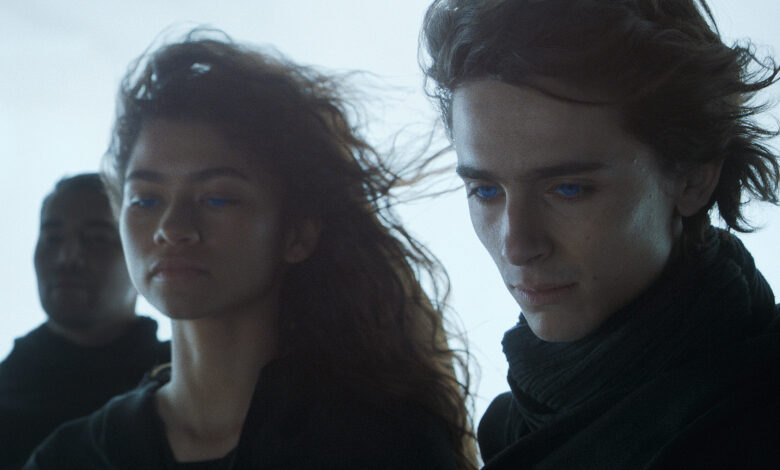 In the year 10,191, and in a world bearing little resemblance to our own, two powerful families wage war over the most powerful substance in the universe: the Spice.
The House Atreides, led by Duke Leto Atreides (Oscar Isaac) and his concubine, Lady Jessica (Rebecca Ferguson) will oversee the mining of Spice on the dessert planet of Arrakis. Meanwhile, the vicious House of Harkonnen, ruled by the vile Baron (Stellan Skarsgard) plots an elaborate attack on the Atreides, with Shakespearean betrayals and a violent overthrow as the end goal.
An unexpected obstacle for the Harkonnens is Paul Atreides (Timothee Chalamet), Lady Jessica's son, who possesses a power he developed from his mother, which may not only save him from the coup d'état, but also prove him to be the prophesied Muad'Dib.
I have a long, odd relationship with Frank Herbert's 1965 novel, "Dune," which I remember reading in the Makawao Library at a young age. The scene where Paul must stick his hand in the "pain box," to prove himself to the Bene Gesserit Reverend Mother, made my hands sweat as I turned the pages.
I loved Herbert's book, as difficult as it is to understand at times, since Herbert wasn't providing mere escapism but a work that explored diplomacy, colonialism, freewill vs. predestination and political strategy, through the guise of science fiction.
View this post on Instagram
When David Lynch's $40 million epic adaptation appeared in 1984, my mom bought me a fistful of the action figures, which were beautifully detailed and larger than any of my "Star Wars" toys. I finally caught up with Lynch's "Dune" after my mom rented it from our video store – she set up a tray for me to eat lunch and view it after school.
Nearly an hour in, she found me hiding behind the couch, terrified to get through it: the site of the Baron's removing "heart plugs," a Lynchian touch not in Herbert's novel, was too much for me at the age of 7. Turns out the PG-13 rating was a vast understatement.
Dune (1984) Official Trailer #1 - Science Fiction Movie HD
Decades later, I saw Lynch's "Dune" at the Mayan Theater in Denver, where I was impressed by its strange grandeur and little else.
On the other hand, the Sci-Fi Channel TV movie, "Frank Herbert's Dune" (2000), from "Tales from the Darkside: The Movie" director John Harrison, captivated me. Harrison managed to get the entire book into his mini-series, with its crazy costumes, cheesy CGI and a strangely disinterested William Hurt performance somewhat undermining an otherwise successful adaptation.
At the time, it was the highest rated TV movie in the history of its network (a feat since surpassed by anything in the "Sharknado" franchise).
Now, we have Denis Villeneuve's 2021 adaptation and it's wonderful. Running at two and a half hours, it splits the book in half, a gambit that Warner Brothers also successfully applied to Andy Muschietti's "IT" (2017/2019).
'Dune' Cast On Making The Long Awaited Sci-Fi Adaptation! | Around the Table | Entertainment Weekly
Casting goes a long way to making this work, as well as taking Herbert's rich but challenging book and making it accessible, as well as coherent. The screenplay by Villeneuve, Eric Roth and Jon Spaihts cleverly dishes out chunky exposition in the form of Paul's instructional videos and casual conversation.
A large ensemble of terrific actors applies much needed emotion and levity to their roles (a stark contrast from Lynch's collection of great actors giving smile-free, joy-lite performances).
Ferguson's deeply felt performance is what holds it together, though she's aided by a gruff Josh Brolin and a wildly charismatic turn by Jason Momoa. Charlotte Rampling makes a scary Reverend Mother, Skarsgard is fittingly chilling and gross as the Baron and Oscar Isaac brings natural charm to a regal role.
I won't comment on the work from Zendaya, Dave Bautista and Javier Bardem, who presumably have a lot more to do in the eventual second film.
RELATED: Top Science Fiction/Fantasy Fathers
Chalamet is effectively cast and plays naïve petulance well, but this is not the caliber of work you'd expect from him. His performance here is serviceable, unlike his far more potent work in "Call Me by Your Name" and "Little Women." Chalamet is, indeed, a major talent on the rise but I expected much more from his take on Atreides.
I missed the much warmer turn from Lynch's leading man, Kyle MacLachlan.
In fact, the arrival of the new "Dune" is no time to throw Lynch's film under the bus. Yes, the director of "Eraserhead" was at the mercy of a misshapen script but, even if it's the least of Lynch's films, there are still fine things in it.
While Villeneuve's film is loaded with beautiful visual effects, richly crafted costumes and set dressings, the effort to make the story as linear as possible has made for a more conventional and polished studio film.
Whereas Villeneuve's "Dune" makes Herbert's demanding tale and its extensive list of worlds and wacky terms easy to absorb, Lynch tapped into and fully embraced the profound weirdness of Herbert's world, which is harder to do.
While the new "Dune" has lots of surreal sights and pleasingly odd technology, Lynch's film, with its blend of David Lean splendor and grotesquerie and a twanging rock score by Toto (the '80s band, not the creator of this site), is much closer to the legendary, unmade Alejandro Jodorowsky version of "Dune" (see the fantastic 2013 documentary, "Jodorowsky's Dune").
Jodorowsky's Dune | Official Trailer HD (2014)
Villeneuve's "Blade Runner 2049," his masterpiece, is actually even more bizarre and bold than this (likewise, his fascinating and unsettling 2013 film, "Enemy"). Still, considering how Lynch and Harrison both took on "Dune" with extremely mixed results, its remarkable that Villeneuve has taken such difficult material and made it work so well.
The best scenes are front loaded in the first act – the horror movie feel of Rampling's cameo, the aggressive training session with Brolin's no-nonsense Gurney, Momoa's scene stealing appearances, Paul outsmarting an assassination attempt and the fallout of the House of Atreides, all mesmerizing.
The last half doesn't feel as tightly assembled (otherwise, the running time flies by) and the sudden conclusion at what would have been the book's midpoint inevitably feels unsatisfying. Perhaps it's a good thing that "Dune" left me wanting more, instead of feeling I've had enough.
Villeneueve is off to a great start – I hope he gets to finish what he started, as this is a splendid adaptation of an essential work of literature.
Three and a Half Stars