Industry News
Contributors
'Dream Up' Gives Positive Talk a Try
New show focuses on amazing success stories, avoids cultural doom and gloom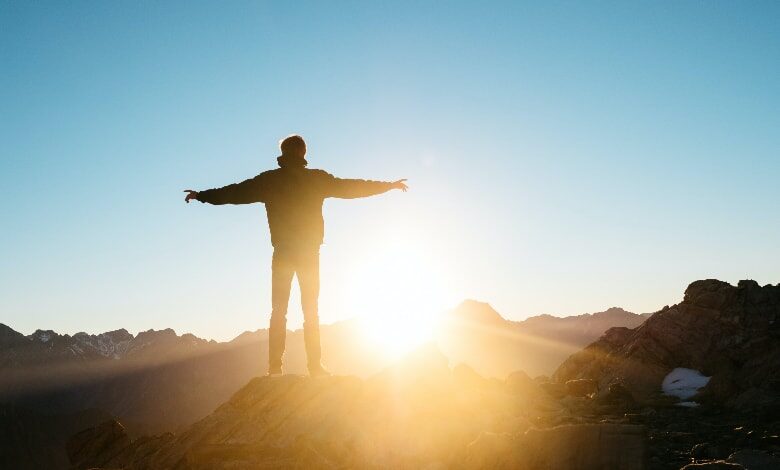 Have you ever looked at the career of an actor, comedian or writer and wondered how they achieved their success?
This reporter's new radio show/podcast/videocast "Dream UP" offers interviews with some of the biggest names in entertainment and politics – along with "average" Joes and Janes – who've overcome extraordinary circumstances to achieve their American Dreams.
Listen to "Dream UP hears the literally death-defying story of ultramarathoner JEREMIAH GALYON!" on Spreaker.
The show's origins might sound like a joke – a journalist, a comedian and a lawyer walk into a bar… and came out with a radio show – but the hosts take their mission seriously even while delivering a weekly hour of fun.
They also use modern technology to come together from three distinctly different parts of America – Little Rock, Hollywood and Las Vegas – and share a bond that feels like they're right back on the three barstools where they hatched the plans for their prior talk show, "Man UP." That program ran for two years on radio powerhouse KRLA in Los Angeles.
Each episode can be seen on the Dream Up Show Youtube channel. With all those platforms put together, the hosts are excited to be bringing a message of true positivity and healthy ambition to the world.
https://www.youtube.com/channel/UC9wSntgmEfmqd0dwi5oa6sQ
"I really love working on Dream Up, because it's such a unique show in the current environment," says Ron Pearson, a Guinness-record-setting comic juggler who has entertained audiences at thousands of sitcom tapings in addition to touring worldwide. "It seems like we are always hearing such messages of negativity and fear with COVID, inflation, politics.
"Our show has three guys from totally different walks of life, but each one of us is an example of hope," he continues. "All of us have had different obstacles to overcome, but we all have so much in common. The great thing is, the show is often light hearted and funny, different from the shock value and headline-grabbing themes of most of today's media. Each show offers hope and little nuggets of truth that help keep your compass of life headed in the right direction. It's like the feel-good movie of the year, but for radio and podcast!"
The hosts – who also include immigrant-turned-immigration-attorney and former Congressional candidate Antonio Delgado, social media expert and entrepreneur Todd Turner and yours truly – enjoy busting each other's chops while discussing a success-oriented Quote of the Week and the week's news about big dreamers like Elon Musk.
But the heart and soul of the show are the interviews with such major figures as comedy legends Bob Saget and George Wallace, NYT #1 bestselling author AJ Jacobs, actor Stephen Tobolowsky (one of Hollywood's 10 busiest actors according to "Variety"), Air Supply songwriter/singer Graham Russell and Kato Kaelin.
Other episodes have featured amazing "regular" folks like Jeremiah Galyon, an ultramarathoner who managed to come back after being declared dead for two hours and made it all the way back to his peak athletic form, and John Kippen, who overcame a surgical mistake that paralyzed the left side of his face to become one of the world's greatest close-up magicians (and an in-demand TED talker)
"Our conversations are like guys getting really deep in a long talk at a bar," says Delgado. "You've got some laughs along the way, but the truths we reach can be amazing."
"The fact that our three hosts have such different backgrounds, the interviews get to be seen from many different perspectives," concludes Pearson. "Not to brag, but the conversations on our show often get to places the guest never gets to with standard media. I get excited every week to do our show, because I know I'm gonna get an amazing story of how someone has approached life, I'm gonna learn something, and probably have a great laugh along the way. Not a bad gig!"
To listen to episodes of "Dream UP" and learn more about the show, visit www.dreamupshow.com To watch episodes visit and subscribe to Dream UP Show on YouTube.
"Dream UP" airs on KABF, 88.3 FM, a 100,000-watt station in Little Rock whose signal blankets all of Arkansas and can be heard in surrounding cities like Memphis and Tulsa. It also is syndicated to KABF's sister stations in Dallas, New Orleans, Columbus Ohio, Flagstaff and Greenville, Miss. and is carried in podcast form on major platforms including Spotify, Spreaker and Google Podcasts.
https://unsplash.com/photos/EAvS-4KnGrk?utm_source=unsplash&utm_medium=referral&utm_content=creditShareLink