Interviews
How Comedy Veteran Bob Saget Shrugs Off Cancel Culture
'Full House' alum went dark, but his newer stand-up offers something unexpected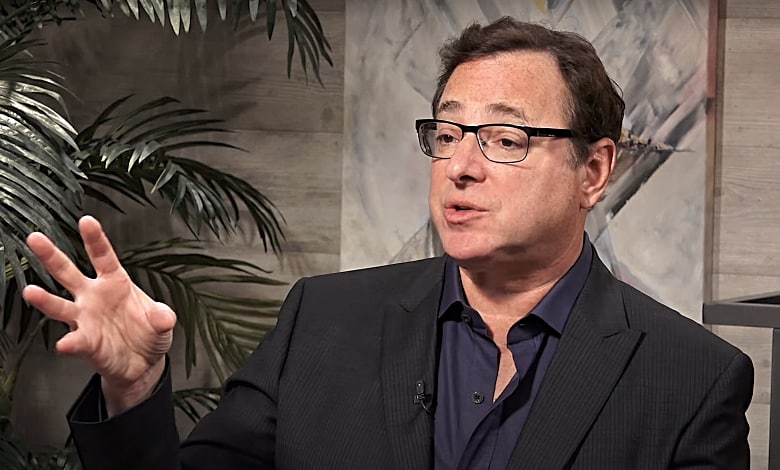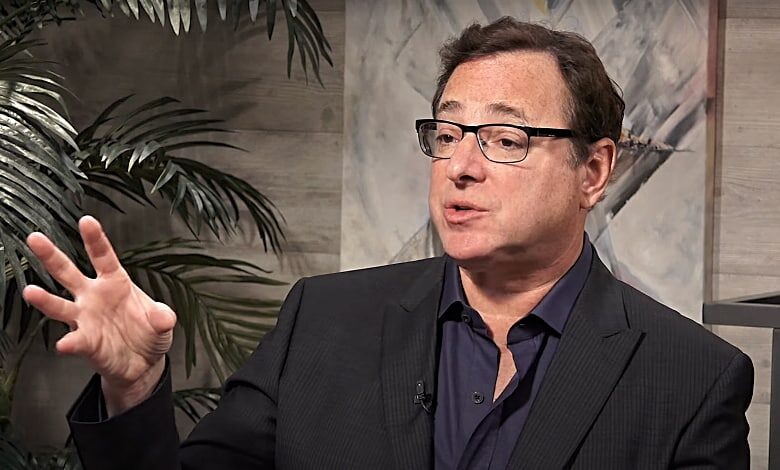 It's hard enough to thrive as both an actor and stand-up comic, but Bob Saget achieved both while catering to two very different audiences.
As the original host of "America's Funniest Home Videos" and a star of "Full House" and "Fuller House" (plus his stint as the narrator of "How I Met Your Mother"), he reaped millions by keeping things clean.
FULLER HOUSE Season 4 Official Trailer (HD) Bob Saget Netflix Series
Yet he also walked a daring tightrope by building a reputation as an R-rated comic.
His 2007 HBO special "That Ain't Right" has earned a reputation as one of the most outrageous specials ever made, while "Newsweek" singled him out as the dirtiest joke-teller out of 100 legendary comics in the free-speech documentary, "The Aristocrats."
He's perhaps best-known from this period for being on the receiving end of one of the wildest, raunchiest Comedy Central Roasts ever made.
These days, he's back in clubs nationwide prepping a Netflix special. The material he's working on is an unpredictable mix of his personas, although he's left his extreme side behind years ago as a phase he now largely regrets.
View this post on Instagram
Saget talks all about his comic evolution in a recent episode of the radio show/podcast/Youtube series "Dream UP." Since one of the hosts was his longtime friend and fellow comic, Ron Pearson, Saget was unusually candid in discussing his own unique place in the treacherous minefields of free speech battles and why he really just tries to be a good guy who likes hosting his podcast, "Bob Saget's Here for You."
"Life's hard enough, and I'm looking to make people feel better," says Saget. "I'm not looking to cause angst because a lot of people are living off this world we're in, which is basically a UFC match. Everyone has become a roaster of everyone else, especially with some of these disgusting political people.
"Everybody's got wrong interpretations of, 'You're so filthy,'" he continues. "Really? Did you watch my last special? It's barely an R-rated special, and the one before that was nominated for a Grammy and was slightly dirty. All they're basing that on is s special I did in 2007 where I dropped a lot of F-bombs and did material I wouldn't do today. But I did it then because that was then. I just try to entertain people."
Aida Rodriguez | Bob Saget's Here For You
Saget recalled the fact that his risqué specials caused some awkward situations for parents whose kids were used to seeing him be family-friendly on "Full House" and would inadvertently tune into his adult fare. But he compared that kind of moment to the balancing act that Robin Williams maintained throughout his own illustrious career.
"When you see somebody murder someone in a movie, you don't assume they're a murderer," notes Saget. "Robin Williams did so many family things, yet he was much more extreme than I'd ever be onstage while also being Mork or Mrs. Doubtfire. He was edgy but still loved by children, then you turn on 'One Hour Photo' and he was a pedophile murderer. But movie careers are different and easier to mix things up than if you're known for a nine-year run on a TV show."
The lure of getting into clubs nationally these days is a strong one for Saget, who loves the instant feedback that live audiences provide. While he's shifted away from hard-R material again, he's unafraid of Cancel Culture because he knows that his sold-out crowds are paying to watch him just be himself and express that in whatever direction he chooses.
While he does some material on the most prevalent topic in America these days – the pandemic and how we all respond to it – he also is going in a deeper direction than he's traditionally been known for.
"I'm also talking about the past in my life when I was a kid and there was segregation and segregated bathrooms," he explains. "And here we are, reliving some elements of that. It's a completely different type of thing than I've ever done, but it's also who I've been for the past few years."
Asked if there's anything he regrets saying in his onstage career, Saget proved to be surprisingly open and reflective.
"There was a show I did years ago in Boulder, Colorado at the Boulder Theater, when my act was wild like the version of Bob I played on [HBO series] 'Entourage,'" he recalls. "It was 2007, my dirtiest special was out, 'Aristocrats' was out just a little while before and I had just played a really bad guy on Broadway.
"A lady in the audience stood up and yelled out, 'You're a misogynist!'," he continues. "And when I look through the kind of material that I was doing at the time I would say yes to that. I could never say those things now.
"This is before 'Me Too' had become a movement, but I had three daughters, two sisters and an ex-wife. Women are my life. It was just me trying to blow up the old image, but it was almost like [Andrew Dice Clay]. It was a character choice and not where I wish I had gone, but that's where we were. That's what was going on in comedy at the time."
DID YOU KNOW? Saget's busy career also includes some serious fundraising efforts. He's a board member of the Scleroderma Research Foundation and has helped raise more than $53 million for the group via his "Cool Comedy Hot Cuisine" events across the country.
Having moved past the urge to shock audiences and finding a more balanced place in his career (he's also directing a documentary on comedy legend Martin Mull), Saget is confident about his place in the real world – and finds that that is what he considers important.
"It just doesn't matter what people think. If you know in your heart what kind of person you are and that you're just trying to make people laugh, that's what counts," Saget says. "If I ever did anything horrible to anybody, I'd be in jail and rightfully so. The worst thing I've done is say it onstage."
To hear more of this extensive interview, in which Saget discusses his career journey and the obstacles he overcame on the road to success, visit the Dream UP podcast.
To hear more episodes of "Dream UP," including interviews with comedy legend George Wallace, Air Supply songwriter/singer Graham Russell, popular actor Stephen Tobolowsky and New York Times bestselling author A.J. Jacobs, visit the show's official web site or Spotify.
To watch this and other interviews, visit "Dream UP Show" channel on Youtube.