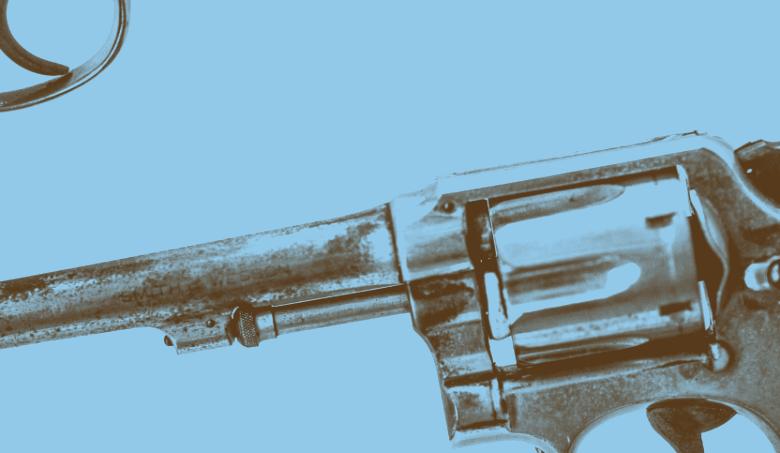 Remember the fallout from New York Times reporter Jayson Blair's fictionalized articles? Or the pall Dan Rather's egregious error on George W. Bush's military service cast on broadcast journalism?
So news that Katie Couric's "Under the Gun" film maliciously edited material to bend the truth could impact documentary storytelling. Only so far there aren't many documentary filmmakers voicing outrage over the incident.
Under the Gun: Official Trailer I EPIX
Couric's film examines gun violence in America following high-profile mass shootings like the 2012 massacre at Newtown, Conn.. That attack killed 26 people, including 20 children. The film recently worked the the film festival circuit. Earlier this month, the movie aired on Epix.
Gun rights groups weren't pleased with the presentation. They claimed the film leaned heavily toward the gun control side of the public debate. The press suggested the movie offered a balanced look at the issue.
The film is hardly the first documentary to divide audiences.
RELATED: Schumer's Gun Sketch Fails Fact Check
The conversation changed this week when we learned some of the people Couric interviewed on camera taped their conversation to ensure nothing was taken out of context or manipulated.
They were right to be suspicious.
In the film, Couric asks members of Virginia Citizens Defense League, a pro-Second Amendment group, about background checks to prevent felons or terrorists from getting guns.
Roughly eight-plus seconds elapse. The League members are silent. They have no response. And then the narrative moves on to other issues. Here's the moment in question:
Except that's not what happened.
Turns out the League members did answer Couric's question, and a robust exchange ensued. That didn't make it into the film, though. The editors sliced and diced the footage enough to create an entirely different impression, one that painted the gun rights advocates in a negative light.
So what do documentary filmmakers think of how Couric and co. behaved?
HollywoodInToto.com reached out to a number of filmmakers for comment. Most ignored the request. One filmmaker was traveling and couldn't be reached.
The sole response came from Emmy-nominated Dan McComb, a Seattle-based documentary filmmaker.
"In my experience, "deceptively edited" is the term used by people to describe any
film that arrives at a different viewpoint than their own," McComb wrote via e-mail.
HiT also reached out repeatedly to the International Documentary Association, which according to its web site, "is dedicated to building and serving the needs of a thriving documentary culture."
Simon Kilmurry, IDA's Executive Director, eventually sent this message:
"I can't comment on the film since IDA doesn't have editorial input into projects and I haven't seen the film."
For the record, both Couric and Epix still stand by their film and have not apologized for the malicious editing.
"Under the Gun" director Stephanie Soechtig sent a statement to The Washington Post regarding the editing: "I never intended to make anyone look bad and I apologize if anyone felt that way."
Below are two recent tweets from Soechtig's social media account:
Yessss!!! https://t.co/QAY9EsKeLL

— Stephanie Soechtig (@stephsoechtig) May 22, 2016
With #NRA in town, mothers call for gun control at doc screening https://t.co/9i2OzzeIXE @MomsDemand pic.twitter.com/DXIRDbL89p

— Courier-Journal.com (@courierjournal) May 21, 2016
UPDATE: Will Zavala, a Pittsburgh-based documentary filmmaker, sent HiT his thoughts on May 30:
I am in full agreement with the critics of this documentary filmmaker, based
on what I saw and listened to. That kind of manipulation does more than just
"embarrass" the subjects; it misrepresents them, and throws the credibility of the
whole documentary in question. A filmmaker/editor has every right to pick and
choose material, but has no ethical right to distort the words of people in a film.
It is quite possible that the documentary makes, in toto, a compelling argument
for gun control; I personally believe in such an argument. But I won't be spending
my time watching this film.
Editing can be fun. It's amazing what kind of "movie magic" you can make with
creative editing. A film about something important like this is not the place to have
fun.