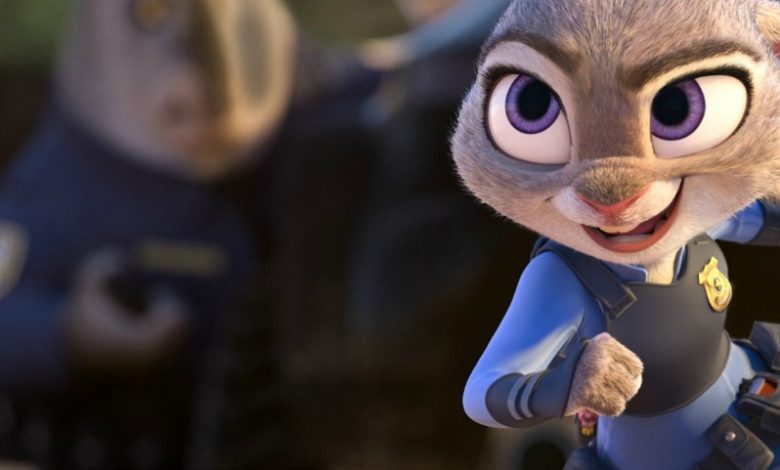 Lehtomaki, an animation supervisor with Disney, says her colleagues analyze every gesture their characters make. If that means studying Buster Keaton or The Three Stooges, so be it. Sometimes Lehtomaki even records herself acting out scenes from her films.
"We all made the very first lip dub movies for ['Frozen']," Lehtomaki says. Animators obsess over micro gestures to deliver authentic movements. In Disney speak, every frame matters.
"Where is the natural place for the character to blink? Where am I taking a breath?" asks Lehtomaki. "What makes it funny? What makes it work?"
Lehtomaki as Jane Goodall
For "Zootopia," Lehtomaki let the animals do some of the acting. Disney animators jetted to Africa to study animals untouched by the western world.
"Getting that first-hand experience in Africa really changed the whole animation style," she says.
Zootopia Official US Trailer #2
"Zootopia" follows a bunny cop named Judy Hopps (Ginnifer Goodwin) who teams with a fox (Jason Bateman) to crack a missing mammals case.
Binge watching nature documentaries wasn't enough for Team "Zootopia." Animators were asked to create realistic animals who walked and talked (somewhat) like us.
"We didn't want these animals to seem like humans in animal suits," she says. "If they evolved to be bipedal, how would they move and how would they act?" That made the Africa trip so vital to the production.
Here's how:
"There's something different about seeing [animals] out in the wild in their natural habitat," she says. "Their personalities shine through."
RELATED: 'Good Dinosaur' Animator Says Family Comes First
Lehtomaki's duties on "Zootopia" included overseeing the animation behind Officer Hopps. That African jaunt may seem like overkill for a so-called "children's movie." Not to Lehtomaki, who knows that audiences will watch – and re-watch – "Zootopia" a staggering amount.
"The Internet is crazy. They spot every little thing in there," she says. That means some will notice a pair of elephants in "Zootopia's" Tundra Town wearing Ana and Elsa dresses from "Frozen."
From 'Tangled' to Talking Rabbits
Lehtomaki joined Walt Disney Animation Studios in 2007, working on projects like "Tangled" and "Wreck-It Ralph." As one of five Animation Supervisors on "Zootopia," it's her job to ensure consistency within the work of the film's 70 animators. That's where the model sheets come in handy. They help guide the animators, letting them work separately toward a common goal.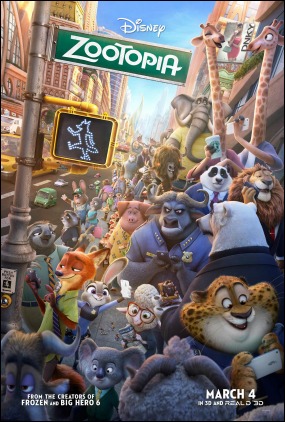 "When Judy smiles, this is where her mouth goes. It makes it seem like it's drawn with one hand … not created by 70 people," she says.
"Zootopia" tries to be more than another talking animal adventure. The film explores how prejudice can color our behavior, and how that impacts those being stereotyped.
"With this movie, everything was born out of the research," she says, including the tension between the city's predators and prey.
In "Zootopia" there are roughly 90 percent prey animals and 10 percent predators. The latter group is "often very misunderstood," she says.
Like many animated movies, "Zootopia" rushes by in a Technicolor blur of comic high jinks. Lehtomaki says audiences may not realize the creative process is even slower than the movie's sloth characters running the DMV.
How to Draw Flash - Zootopia in Theatres this Friday!
"We do about 80 frames of animation a week," she says, noting a second of film is made up of 24 individual frames.
Lehtomaki's Disney ties run deep. She first dreamed of becoming a Disney animator at the age of 5. Later, as a college student, she worked as a restaurant hostess and cookie artist at Disneyland. Now, she's part of the storied studio's dream factory.
That means she's partially responsible for creating the next wave of classic Disney characters. Not everyone analyzes Disney movies frame by frame, though. That doesn't impact her approach to authenticity.
"It's something they'll feel rather than see," she says.
DID YOU KNOW:  At the age of 3, young Kira Lehtomaki was entranced by the Briar Rose forest sequence in 'Sleeping Beauty.'