Industry News
Did Tarantino's Police Protest Hurt 'Hateful Eight?'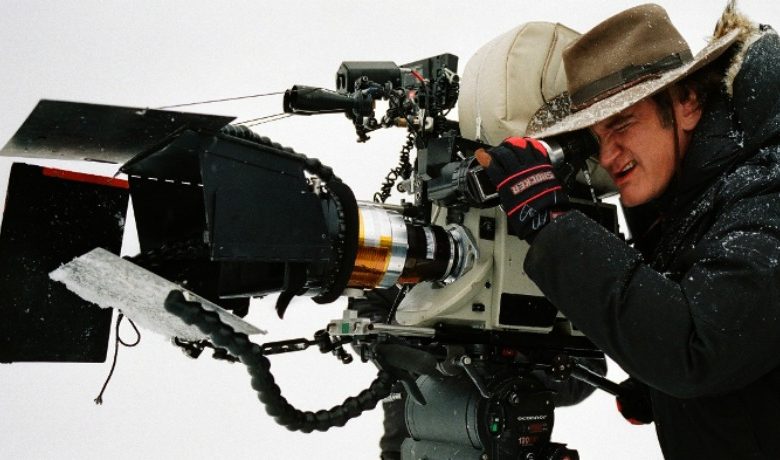 The Oscar winner joined a police protest in New York City late last year, weeks before the debut of his eighth film, "The Hateful Eight." The appearance rankled not just police unions in several big cities. Conservatives cried foul over Tarantino's comments.
"When I see murders, I do not stand by . . . I have to call the murderers the murderers," Tarantino said during the Rise Up event, referring to police in several high-profile incidents. The blowback cast a pall over what should have been a sure-fire hit.
Tarantino refused to apologize. Instead, he doubled down on his police brutality rhetoric on "Real Time with Bill Maher."
Real Time with Bill Maher: Quentin Tarantino Interview (HBO)
.
"The Hateful Eight" hit select theaters on Dec. 25 last year. Over the weekend, the movie opened much wider – on roughly 2,500 screens. That's a bit less than a full theatrical release, but it represents a sizable share of the country's theaters.
The film earned about $15 million, good for a third place finish. It still paled next to the roughly $30 million his last film, 2012's "Django Unchained" earned during its first weekend. The latter did enjoy roughly 500 more screens.
RELATED: How Courtney Hoffman Made 'Eight' Look Great
Tarantino's 2009 film "Inglourious Basterds," by comparison, hauled in $38 million during its first weekend of wide release.
Did enough people silently protest the film to make a difference? Veteran Tarantino producer Harvey Weinstein complained that opening shortly after a new "Star Wars" feature was to blame. Yet "The Force Awakens" seems to have lifted all boats when it comes to the box office.

Tina Fey and Amy Poehler's new comedy, "Sisters," is soaring despite Fey's modest commercial appeal. The brainy Wall Street comedy "The Big Short" is similarly thriving even with themes that often frighten movie goers. "Daddy's Home," starring Will Ferrell and Mark Wahlberg, is similarly racking up huge numbers.
The furor over Tarantino's unexpurgated comments may not be over yet.
This week, Tarantino offered more insights that could alienate crowds. He called the Confederate flag America's "swastika," referring to the Nazi regime's signature symbol.