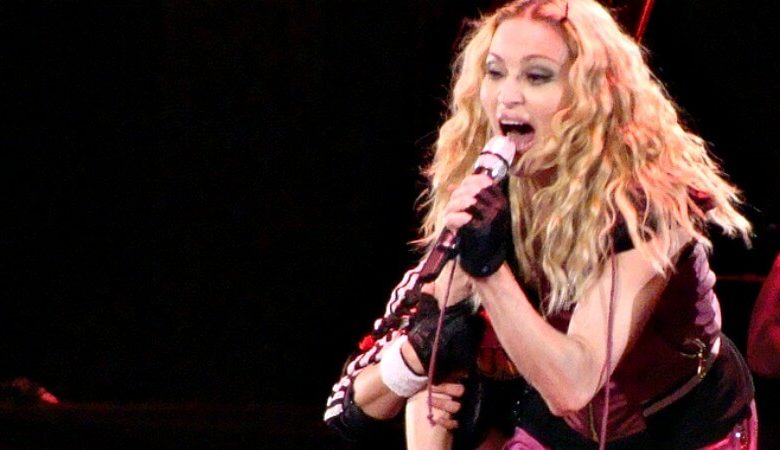 Katy Perry must be wildly confused these days.
The "I Kissed a Girl" superstar figured she could join the Resistance, score some positive headlines and ride the Trump Era wave like Laird Hamilton.
Katy Perry - Chained To The Rhythm (Official) ft. Skip Marley
It hasn't worked.
The same is true for her fellow liberal celebrities. They keep beclowning themselves in the political arena, their rhetoric growing hotter by the moment.
When Fox says that DT colluding with the enemy is not a crime, the fight to save Democracy is now an all out war. US-Stay strong. #Treason

— Rob Reiner (@robreiner) June 25, 2017
Now, reporters are gently telling liberal stars to take a hike … and trying to disconnect their rants from the progressive movement.
It's too late. Reporters spent the last few years elevating celebrity activism as the will of liberal America. There's no turning back now.
Reviews for Perry's new album, "Witness," are withering. They're even peddling listicles from all the awful reviews. She's generating reams of negative press she couldn't have predicted when she ditched her flirty pop stylings for grrl power activism.
If Hillary Clinton had been elected president, Katy Perry would still be just Katy Perry: a famous white lady whose feminism was predictably limited to endorsing a fellow white lady's political campaign. In other words, Perry would have been just another complacent, cheerful celeb offering vacuous musings on girl power and glass ceilings.
Ouch.
The same article also dubbed her "cultural appropriation" crimes indefensible.
Perry is the queen of co-option, sampling from aesthetics and latching on to trends. Sometimes this habit is fun and harmless; other times, it's appropriative and poorly thought through.
Perry publicly whined about the criticism. "This is really me!" That only made matters worse most likely.
More recently, The Daily Beast published a stemwinder trying to disassociate liberal celebrities from the "true" Democratic party.
Marlow Stern, a dedicated liberal journalist, attempts damage control for his party following the Johnny Depp debacle. Turns out wishing for a sitting president's death isn't a good look for the "Pirates of the Caribbean" star. Or Hollywood.
There is also the idea that these celebrity outliers represent not only the views of Hollywood as a whole, but the base of the Democratic Party.
Now, whatever could he mean?
Bernie Sanders – Republicans are trying to pass a bill that could kill up to 27,000 in 2026 so they can give tax cuts to the wealthy (He later deleted the Tweet)
Hillary Clinton – Forget death panels. If Republicans pass this bill, they're the death party.
Sen. Elizabeth Warren – I've read the Republican "health care" bill. This is blood money. They're paying for tax cuts with American lives.
Any one of those statements sounds so much like a liberal celebrity's tweet you have to triple check that it's not from George Takei, Mark Ruffalo or Joss Whedon. It's why efforts like Stern's will fail.
He isn't done, though.
The notion that Johnny Depp, Kathy Griffin or Madonna—or really any celebrity with significant name recognition—somehow speaks for the entire industry is absurd.
Well, they have the loudest voices. They share said voices constantly – on social media, in press interviews and even on the red carpet. The media tries their hardest to amplify each and ever celebrity comment. The subtext? They speak for all of us. And sometimes they're given plum spots at the Democratic National Convention. Just ask Lena Dunham.
Reporters had no problem when stars like Alyssa Milano, who doesn't live in Georgia, rallied their celebrity cache to help Jon Ossoff with the recent special election the state's 6th District seat.
YES!!! #voteyourossoff #flipthe6th https://t.co/yy1YNClWdL

— Alyssa Milano (@Alyssa_Milano) June 20, 2017
Plus, how many "Handmaid's Tale" Q&As from the cast and crew tied the show directly to Trump?
Stern fears the increasingly wacky liberal celebrities will hurt his party in next year's election cycle. And he's right. He just watched Hollywood pour tons of cash and attention into that Georgia race and come up empty. So it's time for some tough love.
If these Hollywood liberals want to truly make a difference—that is, make any sort of dent in 2018—then they need to realize they're easy targets, knock off the outrageous antics, and stick to the issues.
Mediaite jumped the gun on this new narrative. The site ran a piece weeks before the Georgia special election warning the Ossoff campaign its star-studded SuperPAC could hurt, not help, the cause.
That proved prophetic. Republican strategists painted Ossoff as tied to the hip with not just House Minority Leader Nancy Pelosi but Hollywood at large.
it worked.
The Democrats and the Hollywood elite are joined at the hip in 2017. And the American public, even those aghast at President Trump's antics, are getting that message.
Loud and clear.
Photo credit: Supermariolxpt via Foter.com / CC BY-SA