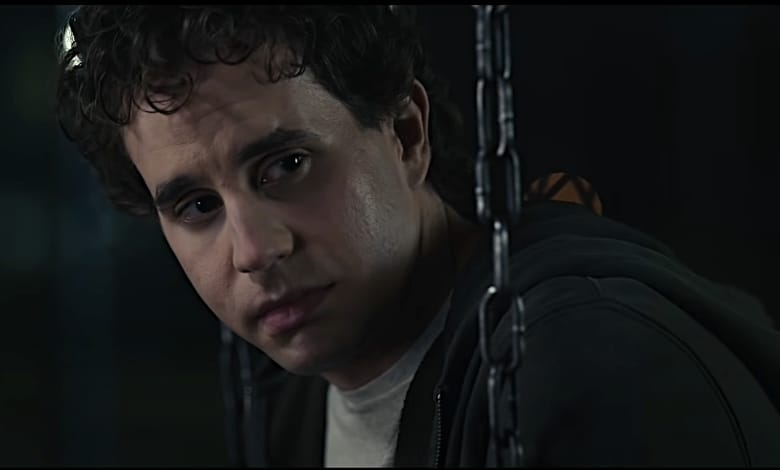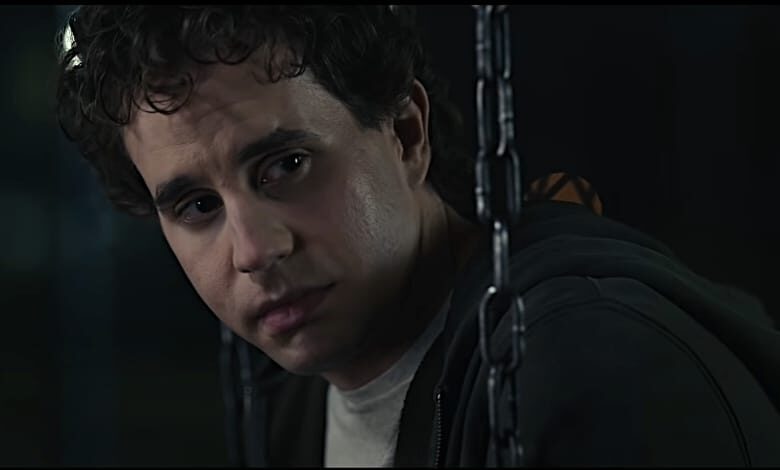 Stephen Chbosky's "Dear Evan Hansen" is a movie adaptation of a Broadway musical that opened in 2016, clearly worked on stage but constantly misses as a movie.
Twee and overly precious, heavy handed in its subject matter but light as a feather in its presentation, it made me want to see the stage production, which must be better than what we have here.
Dear Evan Hansen - Official Trailer [HD]
Ben Platt plays Evan Hansen, an awkward, painfully introverted, and troubled teen, whose struggle to be sociable and get through a day of high school is full of anguish. Hansen's interaction with Connor, an angry classmate (played by Colton Ryan, in the film's best performance), beings a chain of events in which Hansen's little white lie about their connection becomes an elaborate bit of mythmaking.
Hansen's escalating deception inspires Connor's family, and everyone else in his high school, but telling a gigantic and easily disprovable lie has a price.
Platt is a great singer. His voice gives the film a jolt that his dramatic performance never does. He played Hansen for years on Broadway and it's actually a problem: in addition to appearing at least a decade too old to play the role, he's resisting his theater training, dialing back the demonstrative approach of stage acting.
As a result, he's visibly reigning himself in, doing overly mannered whisper acting. Platt clearly made a great impression playing Hansen on Broadway (and his father, Marc Platt, is among the film's producers) but, even with his deep range of vocal ability, having him as the lead hurts the movie.
It's clear how this should work, such as a scene where Evan tells Connor's family a fabricated story – Platt's voice and the lyrics are doing their job, but Chbosky's staging isn't just awkward but clueless. This is not how you make a movie musical. Chbosky's approach kept me from being immersed by the material.
Everyone I know who has seen "Dear Evan Hansen" on Broadway swoons at the memory. When I think of the film, I immediately recall the cringe-worthy scene of Platt singing to Connor's family at the dinner table, how it reverses the impact of the song being sung, and how embarrassed I felt for co-star Amy Adams.
This needed an inventive director, not someone who often settles for just following the actors around while they sing through the hallways. I've seen wedding videos with better choreography.
Here is the meanest thing I could possibly write, but it's true: "High School Musical 3: Senior Year" (2008) is a better musical.
Dear Evan Hansen: "Waving Through a Window"
The music and song score receive a tarnished cinematic arrival, as the gooey presentation of "You Will Be Found" or the botched staging of "Words Fail" made me want to hear the songs outside the context of this movie. The one number that works, "Sincerely, Me," benefits from a playful presentation that is absent from the rest of the movie.
This is a D+ adaptation of strong source material. There are dozens of better teen dramas that tackle teenage angst, the pain of being an outsider, struggles with mental illness and the social reaction to suicide.
"Mean Girls" (2004), for example, is smart, direct, and satirical in a way this movie never could be, though the better comparison is the savage, still edgy as hell "Heathers" (1989), which also explores the sometimes wrong-headed, overzealous, and hypocritical way people react to suicide.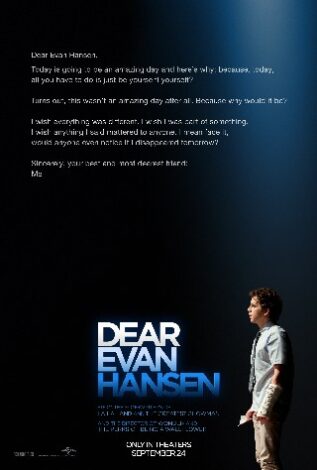 It makes me wonder if the 2014 Off-Broadway "Heathers: The Musical" would work as a film.
Julianne Moore and especially Adams do a lot with their roles, bringing depth to characters who are simply plot devices. Kaitlyn Devers, so great in "Booksmart," and Amandla Stenberg, sensational in "The Hate U Give," offer some dramatic heft in supporting turns, but their characters don't develop beyond exposition bearers to make enough of a difference.
I'll leave "Cats" (2019) out of this, but it's a valid comparison as a Broadway blockbuster that became a deflated movie.
Another unfortunate cinematic cousin is the botched, Chris Columbus-directed 2005 movie adaptation of "Rent," which has many of the same problems: miscast leads, a filmmaker uncomfortable with the genre, musical numbers that don't work, songs that are ill-served in this context and a lack of vision, aside from simply filming what worked on stage.
I sincerely would like to see "Dear Evan Hansen" as either a professional or community theater production. As a film, it's a cautionary tale that not every great stage musical can work as a movie.
I'll adjust my expectations for the inevitable "Wicked" and "The Book of Mormon" movies in development
Chbosky impressed me for being a novelist-turned-filmmaker who turned his impactful "The Perks of Being a Wallflower" (2012) into a wonderful film. The messy emotions, high school teen drama milieu and startling big reveal of that film were all handled skillfully.
The Perks of Being a Wallflower Official Trailer #1 (2012) - Emma Watson Movie HD
Here, I was worn out from one bad music number after another, Platt's weighing the movie down when he isn't singing, and a story that becomes so dreary and drawn out, the feel-good lessons and catharsis it presents are muted.
There are hot topic issues the film brings up, like posters declaring "Diversity!" and "Black Lives Matter," but nothing comes of this. Perhaps "Heathers" simply knows what "Dear Evan Hansen" does not: you can't give teen suicide a happy ending.
One and a Half Stars