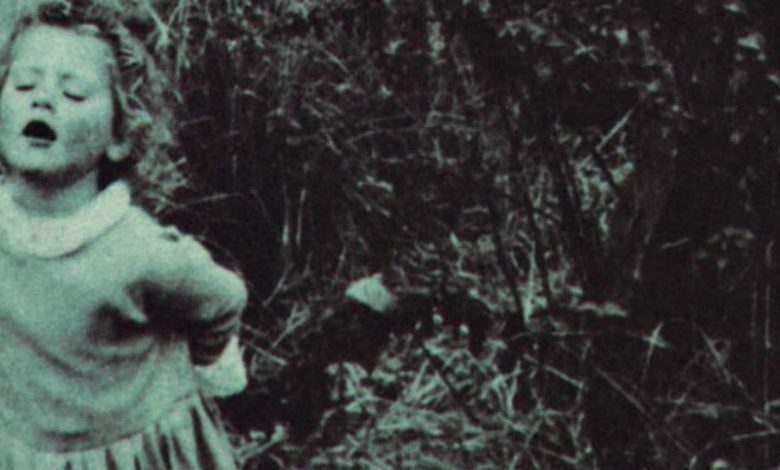 But that's what happened starting in 1992 when the Minneapolis-based rockers Soul Asylum released the single "Runaway Train." The song became a Top Five hit and earned a Grammy for Best Rock Song.
The song's humanitarian legacy looms much larger.
Soul Asylum's latest CD, "Change Of Fortune
," was released March 18 and has garnered some of the best reviews the band has received since "Grave Dancer's Union," the 1992 album that featured "Runaway Train."
Soul Asylum - Runaway Train (Official HD Video)
As the band prepares for an upcoming summer  tour, lead singer/songwriter David Pirner took time on the Radio Titans podcast "Kozversations" to "Runaway Train's" legacy, life in the band after co-founder/guitarist Dan Murphy quit in 2012 and the musicians Pirner credits with bringing new life to the band.
The impact of "Runaway" came not only from its haunting lyrics depicting a lonely person who has been cast adrift by life, but also from its groundbreaking video. Directed by Tony Kaye of "American History X" fame, the video alternated fictional footage of kids running away or a baby being stolen with real-life photos of missing children. Their names and the dates of their disappearances appeared on screen.
As some of the kids were found, their images were replaced by other missing children, and different photos ran in all of MTV's main territories worldwide to reflect the missing kids worldwide. By the time the video left heavy rotation, 26 children had been reunited with their families.
DID YOU KNOW: Early in its career, Soul Asylum would "punish" lackluster concert crowds by playing goofy cover songs.
"I met a couple of the kids. There's a distinction between running away from home and being abducted," says Pirner, who has a 13-year-old son. "I didn't have a kid then, but I could still understand that possibly the worst thing that you could have happen to yourself is having somebody steal your child. Possibly the second most is seeing your kid run away."
Pirner credits the video's director for the clip's bigger purpose.
"That was Tony Kaye's concept – he sat down at a table with me and started talking about how they used to put missing kids on milk cartons," Pirner continues. "It clicked immediately and I said, 'Let's do it.' To make a video in the era where MTV had been embraced by the American culture, to me it was a revelation that you could use this thing into major awareness. On the other hand, it didn't turn into what it should have: people making more videos about things that matter, rather than chicks in bikinis."
Surprisingly, the song  might never have been written if Pirner hadn't been forced by his doctors to change his writing style. First fresh out of high school under the name Loud Fast Rules and then a couple years later as Soul Asylum, Pirner had long developed a sound that was melodic yet extremely loud, and even at the young age of 30, it took its toll.
"I had hearing damage… I got home from a tour and my ears were [screwed up]. I fell into a deep deep depression, because if I can't hear music, I can't play it," recalls Pirner. "I just destroyed my hearing doing what mom warned you about. We had been playing in a teeny tiny practice space, and the sound was like a jet engine. I went into this bad place and came out of it by playing an acoustic guitar. That's what informed 'Grave Dancers' Union', because I hadn't played much acoustic before that.
"Now it's become an almost equal animal between electric and acoustic," he says. "It never occurred to me before to pick up an acoustic guitar while playing in a punk rock band, which was all about being loud and fasting and ruling. An acoustic guitar is set up the same way that an electric is, so that I felt let me give this a try."
RELATED: Jeff Lynne's 'Universe' – Arena Rock Aging Gracefully
The band's days atop the Billboard charts waned following other "Grave Dancers Union" tracks and the single "Misery" from their 1995 followup "Let  Your Dim Light Shine," Pirner and co. still maintained a devoted following that relates to his ability to give voice to lonely outsiders eager to have the world accept them.
"I guess it is magic, that's the whole idea that you're trying to grab onto, this spirit that nobody understands," says Pirner. "That's the spirit of rock n roll: there's no tricks. I show up in your town and I play and if you don't come, you don't get to see the show.
"It's passion, patience, persistence and loving what I'm doing and loving people that identify with it. It is a personal relationship, it's very personal," Pirner continues. "They're interpreting lyrics that I wrote about personal experiences and identifying with them. It's just music, it's been going on forever, that feeling you get when you're dancing with people, setting your mind free and getting into it."
Soul Asylum's new CD "Change Of Fortune
" is available in record stores and all major online outlets.
To hear hundreds of other celebrity interviews and thousands of hours of innovative programming, visit www.radiotitans.com.
---
Carl Kozlowski is founder and Chief Creative Officer at Radio Titans (www.radiotitans.com), and host/cohost of its shows "Grown-Ass Men," "Pajama Party," "The Koz Effect" and "Kozversations," plus Chief Guest Booker Winner of the world-famous Laugh Factory's "America's Funniest Reporter" contest.