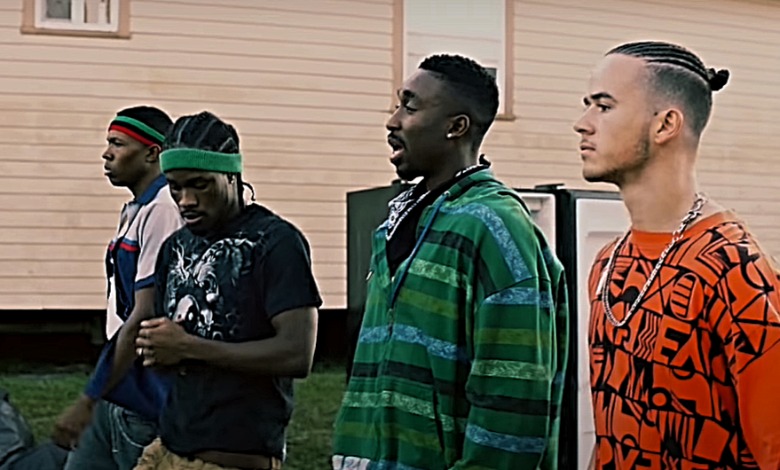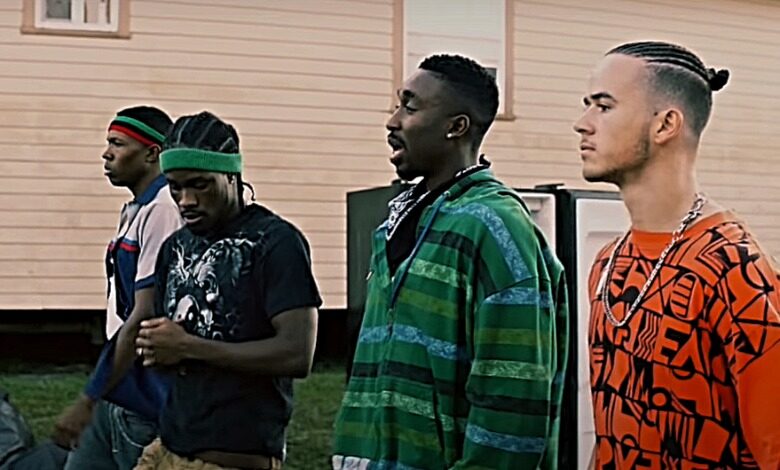 As a rapper, music producer and composer, The RZA of Wu-Tang Clan is a master craftsman.
Anyone unfamiliar with his abilities should start with his score to Jim Jarmusch's "Ghost Dog- The Way of the Samurai" (2000), which is among the most hypnotic and addictive film compositions I've ever encountered. His work as leader of the Wu-Tang Clan resulted in tracks like "Protect Ya Neck" and "Wu-Wear: The Garment Renaissance," just a few examples of the group's innovative beats, sharp lyrics and distinct sound.
The most iconic music moments from Quentin Tarantino's "Kill Bill" volumes one and two are, likewise, from The RZA. I'd love to report that his abilities as an artist extend to filmmaking but, sadly, at this point in time, they don't.
The RZA's directorial debut was "The Man with the Iron Fists," his goofy but interesting directorial debut. The RZA is a sensei in the recording studio but not yet the director he needs to be, which is why we now have his follow-up, "Cut Throat City," to deal with.
CUT THROAT CITY Official Trailer 2020
The plot: In the aftermath of Hurricane Katrina, the lives of four lifelong friends are shattered after they decided to commit a robbery in order to get ahead. This leads to complications from the mobster who hired them, as well as the local law enforcement hunting them down.
"Cut Throat City" aims for Spike Lee's gift of juggling a socio-political message with an entertaining yarn and can't pull it off. The central premise of four friends committing a crime together and finding their lives and safety suffering from the consequences feels like a steal from Ernest Dickerson's terrific "Juice" from 1992.
That's especially true since the lead, Demetrius Shipp Jr., not only resembles Tupac Shakur but actually played him in "All Eyez on Me."
All Eyez on Me Trailer #1 (2017) | Movieclips Trailers
Ethan Hawke and Wesley Snipes excel in small roles (though someone should have talked Snipes out of using that silly pipe as a character prop). The movie jolts itself awake whenever they appear. However, their participation isn't enough to elevate this into a movie worth seeing.
Eiza Gonzalez is stuck in the stock role of a tough cop on the case and Terrence Howard embarrasses himself in the role of a mobster known as The Saint. The best performance comes from T.I., who impresses as a vicious mobster.
A major obstacle is the screenplay by P.G. Cuschieri, full of dialog that is often too-on-the-nose and extremely poor ("we were underwater before Katrina!"). Even when story is developing, it still feels aimless.
Provocative ideas rise in the dialog (such as someone suggesting Hurricane Katrina only sped up gentrification) that are never followed up on. This is far less distinguished than even "Brooklyn's Finest," another unsteady ensemble drama in which Hawke and Snipes co-star but never appear together.
When the story starts to truly drag at the 70-minute mark, The RZA resorts to an '80s cliché: we get another scene at a strip club to keep the audience from drifting off into boredom.
#RZA's upcoming film CUT THROAT CITY will hit theatrically nationwide on July 17 via @wellgousa. The film features Shameik Moore, Tip T.I. Harris, with Eiza González, Ethan Hawke, Terrence Howard, Wesley Snipes and more. pic.twitter.com/uhu15Jxgq6

— The Playlist 🎬 (@ThePlaylist) June 24, 2020
The robbery scenes aren't staged with the kind of precision, excitement and mounting suspense we'd hope for. There are touches here that suggested a more promising movie, like the opening that captures the look and feel of a graphic novel. Had this remained focused on the young man who strives to be an artist, it would have provided a center the film lacks as a whole.
"Cut Throat City" suggests the horrors of Hurricane Katrina poisoned the souls of the survivors (the night before it hits, a character notes the ominous weather outside and declares the old standby, "a storm is coming"). If only the film were truly about Hurricane Katrina and its impact on New Orleans and not the seen-it-before, lumbering crime drama that it ultimately is.
Filming took place during December 2017-early 2018, suggesting this is something that once held great promise but is now seeing the light of day (and not a five-dollar bin at Wal-Mart) simply because of the need for new product during the quarantine.
FAST FACT: The RZA's blossoming film resume includes roles in prominent films like "The Next Three Days," "Brick Mansions," "G.I. Joe: Retaliation" and last year's "The Dead Don't Die."
Every bad film has an irredeemable moment and this has one that arrives early: a man who owes money on a raccoon fight welches his bet and, as punishment, is forced to drop his pants, place his penis in the raccoon's face and stand there as the varmint slashes his manhood.
Give Cuschieri points for originality, but it plays like an R-rated outtake from Brendan Fraser's "Furry Vengeance."
The scene that pops up midway through the ending credits is an odd touch; note to The RZA- this isn't a Marvel movie. Your movie is over and the audience is well past caring about these characters anymore.
One and a Half Stars