Lists
5 Reasons 'Crazy Rich Asians' Can't Be Stopped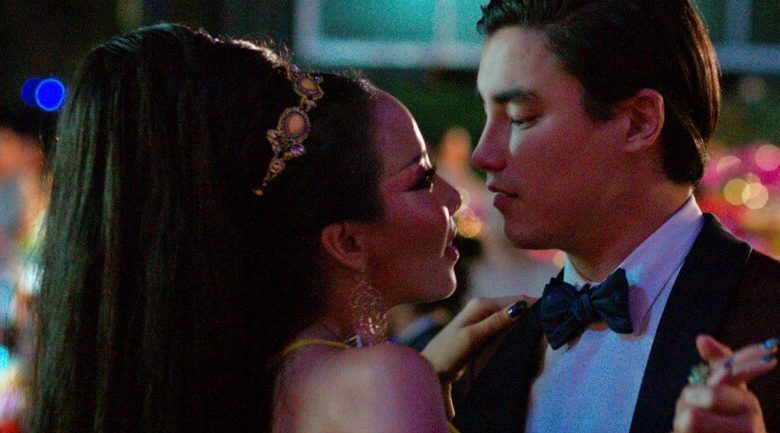 The rom-com is back in a big way thanks to "Crazy Rich Asians." That's just part of the story.
The film delivered another impressive "hold" over the weekend, dropping a tiny 10 percent from the previous week's box office tally. Blockbuster films can lose as much as 55 percent of their opening weekend's haul and still be considered a success.
'Crazy Rich Asians' Stars Talk Groundbreaking Movie
"Crazy Rich Asians" is making mincemeat of conventional box office wisdom. The big question remaining is … why? What's the secret sauce?
Consider the following five reasons as key drivers behind those glorious returns.
Word of Mouth, Again
It's good, period. The film drew plenty of press for its diverse cast and literary roots. Word of mouth quickly spread that the story lived up to the advanced billing. It's romantic, funny and warm-hearted. The story's tension isn't spiked with ludicrous plot twists or eye-rolling reveals. Social media did the rest, telling curiosity seekers "Crazy Rich Asians" demanded their attention.
Diversity Does Sell*
This critic saw a gaggle of Asian movie goers during a recent trip to the theater. I quickly guessed "Crazy Rich Asians" drew them out that night. And why not? How many films capture Asian culture with the dignity shown in this smash? Audiences of all races flocked to the film, too, given the generous box office results.
RELATED: Rom-Com 'Basmati Blues' Hearts Music, Hates Big Business
Even better?
This wasn't another love story set in New York. The locale, the culture, the fashions … it all felt fresh and intoxicating to audiences weaned on the same ol' rom-coms.
Crazy Rich Asians Movie Clip - Come to Singapore (2018) | Movieclips Coming Soon
Co-star Awkwafina is as exhilirating as her name is pretentious.
What mattered just as much? The film's marketing team and the story itself didn't ladle on the diversity message. They let the movie speak for itself, and it can't stop talking. The same held true for "Black Panther." Sure, film scribes played up the erroneous "First Black Superhero" angle for months. The movie brought the goods, and audiences kept coming back for more.
Pro Western Values
Michelle Yeoh crushes the film's juiciest role. She plays the stern matriarch who threatens to keep the young lovers apart.
Why?
She fears young Rachel (Constance Wu) is too "Americanized," the kind of girl who cares more about following her dreams than fulfilling her family's expectations. That's hardly what she wants for her son (Henry Golding).
It's an epic culture clash, and you almost expect a few zingers aimed at the American experience. Only the script sticks to the characters, leaving the sermonizing aside. Phew.
SPOILER ALERT
Even better? Yeoh's character eventually sees the light, coming to respect Rachel and her life choices. Love wins in the end – and that shouldn't require a spoiler alert – but so do western mores.
Sweetness Rocks
One reason rom-coms took a knee in recent years goes back to a plainspoken message. We want love stories that promise a Happily Ever After finale we could watch with our parents and kids. Recent rom-coms have cranked up the crude banter and leaned hard on the "friends with benefits" mantra.
Heck, the Justin Timberlake/Mila Kunis rom-com used that phrase for its title back in 2011.
There's always room for a randy, R-rated rom-com. The 2014 comedy "Sex Tape" had its moments, for example. The genre works best when it tells a sweet, soulful story with a Kleenex worthy third act.
We Missed Rom-Coms. Badly
Westerns come and go. So do movie musicals. Even horror has its seasons (and the genre is having one right now). Rom-coms? That's supposed to be an evergreen genre, stories that appeal to every generation. As long as date nights are still a thing we'll crave competent rom-coms. Only Hollywood lost the formula shortly after Tom, Meg, Hugh and Julia moved on to more challenging fare.
FAST FACT: Constance Wu first read Kevin Kwan's "Crazy Rich Asians" novel five years ago while working as a waitress.
The industry deployed Kate Hudson, Gerard Butler and others, hoping to spark a new generation of date nigtht catnip.
How did that work out? Let's do the oh, so ugly math:
"How to Lose a Guy in 10 Days"
"Fool's Gold"
"Bride Wars"
"The Bounty Hunter"
"The Ugly Truth"
No thank you.
Hudson finally got the message. So did Hollywood. The mainstream rom-com spigot ran dry. Indie studios partially filled the gap, with a dollop of excellent films like "The Big Sick" to hold us over.
Could "Crazy Rich Asians" kick-start a new wave of joyous rom-coms? Fingers crossed, but we won't need luck if future rom-coms heed the aforementioned lessons.