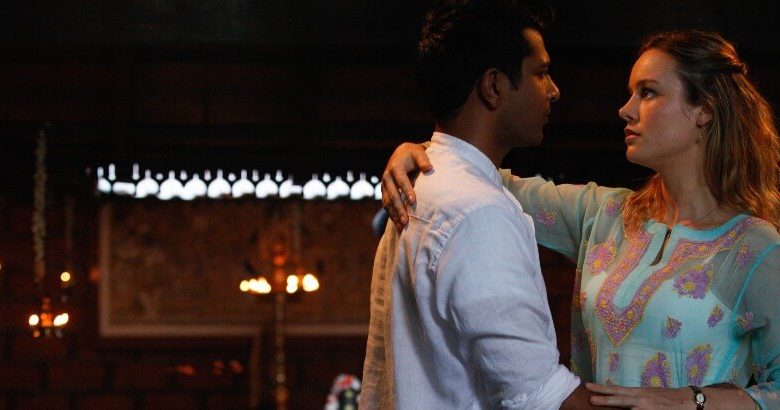 There's plenty to admire about the musical rom-com "Basmati Blues."
Its heroine isn't a magazine writer yearning to conquer the Big Apple. You won't find any reunion sequences at an airport. And, most importantly, the lovers don't rely on the wisdom of their sassy best friends.
Yet "Basmati Blues," which rested not so comfortably on a shelf since 2013, can't help but demonize Big Business.
Again.
That cliche would be far more tolerable if the film's leads had any romantic chemistry to spare.
Basmati Blues (2018) - Official Trailer (HQ) Brie Larson
Brie Larson is Dr. Linda Watt, a scientist tasked with traveling to India to pitch her company's new, "improved" rice strain. She's assigned a handsome young guide (Saahil Sehgal) who briefly looks like Mr. Love Interest.
Not so fast.
Rajit (Utkarsh Ambudkar) has a mandatory "meet cute" moment with Linda … and then another. There's friction right away, the kind we all know means romance is in the air.
That's the dog-eared rom-com playbook. What we endure instead is a wobbly screenplay which can't make us care about this unlikely couple.
Suffice to say that's a problem. It isn't helped by the film's musical interludes. "Basmati Blues" finds Linda belting out songs at irregular moments, showcasing Larson's pretty singing voice. The songs themselves are a treat, even if their lyrics can't undo the damage done by the screenplay.
Credit Pearl Jam, Kristian Bush of Sugarland, Goldspot, Dave Baerwald, and Sonu Nigam for the music, instantly accessible and sweet.
You'll pine for more.
Only "Basmati Blues" isn't a pure musical. It mimics the "La La Land" template, stripping the genre of its heightened reality. We're left with a tepid romance and yet another greedy company ripe for a comeuppance. The latter chokes the third act, a noisy affair reducing the romance to an afterthought.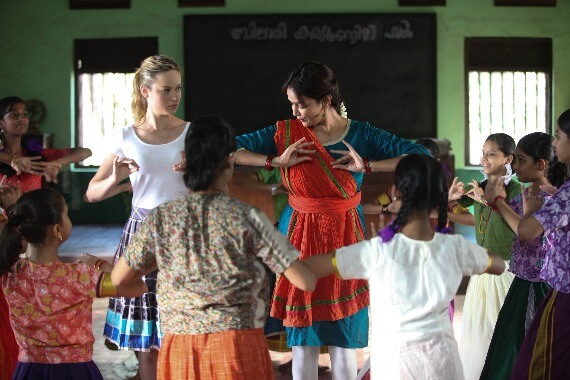 Larson is winning as the nerdy scientist, but her dance moves can't elevate the lackluster choreography. Ginger Rogers' legacy remains secure. Ambudkar boasts a soulful innocence screaming for a better screen romance.
Together, they're pretty but instantly forgettable.
RELATED: 'Coffee Shop' Director Decries Crass Rom-Coms
Director Dan Baron makes solid use of some beautiful Indian locales. That alone separates "Basmati Blues" from most generic rom-coms. And, for what it's worth, the film in no way represents the "White Savior" theme some Twitter users suggested upon the trailer's release.
A palpable lack of goose bumps? That's a clear and present danger "Basmati Blues" can't dodge.
HiT or Miss: "Basmati Blues" is more ambitious than most rom-coms. It's equally stale, offering a too-familiar villain and a dearth of romantic sparks.