Interviews
Contributors
Comic Jamie Lissow Gets Career Boost from 'Gutfeld!'
Veteran comic and Fox News regular says being on 'Team Logic' has its perks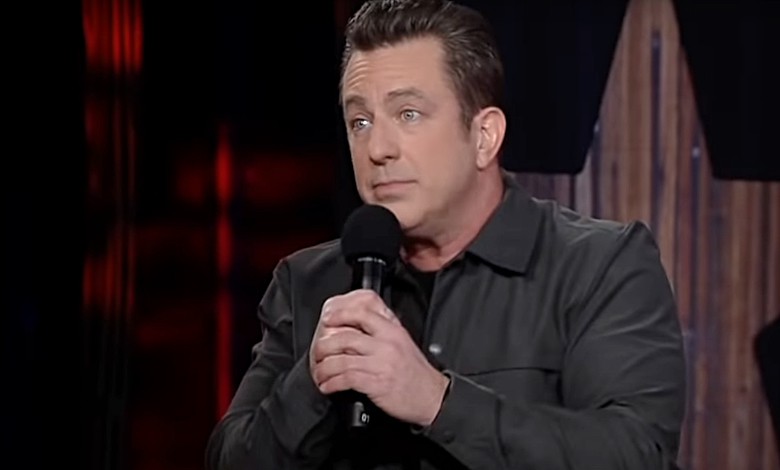 Jamie Lissow spent more than 20 years traveling the nation as a working comic, respected but admittedly not a big-name draw.
But in the two years since he became a frequent guest on Fox News' "Gutfeld!," he's been riding a wave of success that has seen him attract over 20 million viewers to his Dry Bar comedy special, "Something Awesome."
He's performing two shows at the inaugural 312 Comedy Festival this week— Nov. 3 at Zanies Rosemont and Nov. 4 at Zanies' Old Town location — and he's thrilled to return to the Chicago area.
Comedian Jamie Lissow joins 'Gutfeld!' in Texas
A prior show at the Chicago-area Zanies made him realize the impact "Gutfeld!" was having on his career.
"Every single seat was filled and when I walked in, everyone turned and looked at me and started yelling 'Jamie' and clapping and cheering my name," Lissow said. "And I was like, 'What is happening? I'm just me.' It's one of my best memories, of walking into a club and having the entire crowd there to see me."
Born and raised in Rochester, N.Y., Lissow says being a comedian was all he ever wanted to do with his life. He even recalls that he would act like a comedian as a child at Halloween, when other boys were pretending to be pirates and ninjas.
He got his start at Rochester's Funny Bone comedy club, where he was "the fill-in guy" called upon to take the place of comedians who dropped out of shows at the last minute. He developed plenty of apolitical humor over the years, eventually mining his experiences as a divorced dad of three sons in Alaska with lots of observational humor.
In fact, he recalls that he never consciously picked a side in the conservative/progressive political battlefield until he ran into fellow comic, Greg Gutfeld, during his earlier reign at Fox News' "Red Eye."
Seventeen years after his secret blog posts and 15 years after the launch of Red Eye, Greg Gutfeld has found his audience.

Read the full article by @rcbl: Conservative Night Live
▸ https://t.co/PIaiOgYXOu#Gutfeld! #LateNightTV #TalkShows #Conservatives #FoxNewsChannel pic.twitter.com/xAb2jveQyL

— Commentary Magazine (@Commentary) October 26, 2022
The two were dressed so much alike that post-show patrons kept walking up to congratulate Gutfeld for a great show, when it had in fact been Lissow performing.
Gutfeld gave his doppelganger a guest panelist spot on "Red Eye," and Lissow was surprised how well he fit in with the show's politics.
"I would say my conservatism developed over time as the world got crazier. I did not follow politics at all until I met Greg Gutfeld," says Lissow. "And then as time passed, I realized 'I'm on Team Logic.' I feel that the liberals are so illogical and hypocritical that this is the only side I'm comfortable on now.
"If you just touch on, 'I don't want a guy to say he's a woman and then beat up a woman in mixed martial arts,' or if you say, 'I think people should have a little more choice and not lose their jobs if they don't want to get vaccinated,' then it's over and you're in a box all of a sudden. It's polarizing for sure."
Lissow now reserves the last part of his set for political humor.
"Sometimes people do get upset in the last 15 minutes, but if you try to please everybody, you don't please anybody," he said.
This story previously appeared at The Chicago Sun-Times.