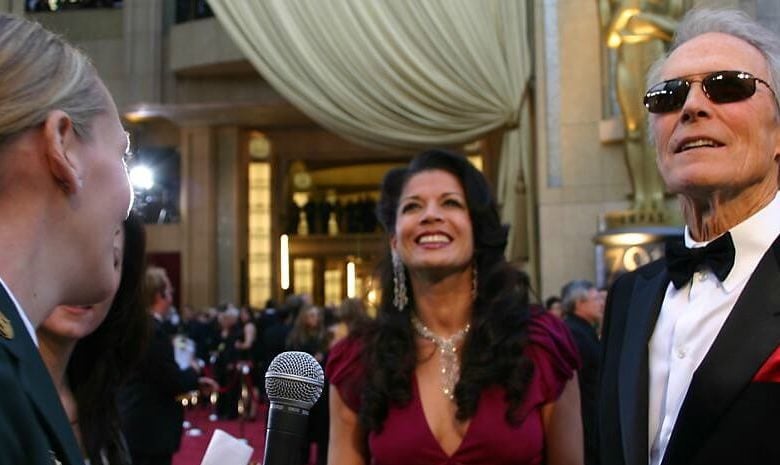 Clint Eastwood remains one of our most iconic movie stars, but his directorial efforts are perhaps even more intriguing than his turns as The Man With No Name or Dirty Harry Callahan.
Yet one of his films simply doesn't get the respect it richly deserves.
While underrated as an actor, Eastwood's directorial body of work demonstrates a willingness to take great risks with challenging material. His films are polished, unpretentious and old fashioned in their presentation. They reflect a clean, straight forward storytelling popular more so when Eastwood was a young actor than what we commonly see today.
The director whose career is the most similar to Eastwood is John Huston, who also made films late into his life. Like Huston, Eastwood has taken enormous chances on demanding projects. Along the way, he established an astonishing filmography of works, ranging from classics, disasters and the under-appreciated gems in between.
From his directorial debut, the masterful thriller, "Play Misty For Me" (an obvious inspiration for "Fatal Attraction" and a chilling debut) to his latest, "Sully," Eastwood's work is marked by his skillful coaching of his actors, steady and un-showy camera moves and selecting projects with common themes but wildly dissimilar narratives and genres.
Sully - Official Trailer [HD]
The same man who helmed "Unforgiven" and "The Outlaw Josey Wales" also directed the Japanese language "Letters From Iwo Jima" and the Charlie Parker Jazz drama "Bird."
He segued from the iconic Dirty Harry thriller "Sudden Impact" to Best Picture winner "Million Dollar Baby." Eastwood's tough-as-nails Dennis Lehane drama "Mystic River" followed the better-than-anyone-expected-it-to-be love story "The Bridges of Madison County."
He recently proved his box office bona fides anew with the 2014 blockbuster, "American Sniper."
Eastwood's Forgotten Films
Eastwood's prolific body of work is full of forgotten gems, like the devastating "A Perfect World" and the vastly underrated supernatural exploration "Hereafter." Let's not forget supreme guilty pleasures like "The Rookie" and "Space Cowboys" and the fine Nelson Mandela drama "Invictus" (with its towering, perfectly cast Morgan Freeman performance).
His failures aren't complete duds. They offer glimpses to Eastwood's struggling with material out of his reach, like his "J. Edgar," which even a typically passionate Leonardo DiCaprio performance couldn't bring to life. The same is true for the failed but earnest attempt to make the Frankie Valli stage musical "Jersey Boys" into a suitably cinematic adaptation.
Jersey Boys Official Trailer #1 (2014) - Clint Eastwood, Christopher Walken Movie HD
Eastwood even played Huston, albeit as a fictional stand-in (but demonstrating an obvious Huston impression), in the middle-of-the-road but fascinating "White Hunter, Black Heart."
Look, I know what you're thinking. As an actor, Eastwood is one-note. Actually, no, that's not right. Look again at his work in "Unforgiven," "Million Dollar Baby," the over-praised "Gran Torino" and especially "In the Line of Fire." Eastwood's acting is like his directing- subtle, rarely overstated and in line with the needs of the characterization.
Actually, I was thinking of his terrible RNC appearance.
Clint Eastwood RNC Speech (COMPLETE): Actor Assails Obama Through Empty Chair
Okay, you got me there. Eastwood's unfortunate "comic" bit, where he bantered with an empty chair and criticized then-President Obama, was about as funny as "Pink Cadillac." Even Clyde the Orangutan likely winced at Eastwood's ill-conceived routine.
Eastwood clearly has more guts and creative fire than many filmmakers who are half his age or even younger than that.
Click To Tweet
While Eastwood's politics may rile liberal cinephiles, his work as a filmmaker ought to surpass the undeserved stigma attached. At 86 years old, Eastwood continues to craft films that are bold explorations of ethics, masculinity, character and moral codes.
When Eastwood makes duel WWII dramas, "Letters From Iwo Jima" and "Flags of Our Fathers," and releases them the same year (heck, the same season) he clearly has more guts and creative fire than many filmmakers half his age or younger.
Give This Eastwood Gem a Second Chance
Of all the films Eastwood made that deserve greater attention, one of my favorites has always been his most unlikely, the Savannah, Ga.-set "Midnight in the Garden of Good and Evil
."
Midnight In The Garden Of Good And Evil (1997) Official Trailer - Kevin Spacey Movie HD
Based on John Berendt's 1994 non-fiction bestseller and released while the book (or "The Book," as its referred to in Savannah) was at its popular peak, Eastwood's "Garden" earned mixed reviews and is considered a failure. Now, some 20 years later, "Garden" is less than perfect but nevertheless a suitably odd, playful and beautiful hybrid of dissimilar genres.
In May of 1981, a most unusual, mind boggling and scandalous mystery unfolded in Savannah. Jim Williams, a millionaire art dealer, shot a young man named Billy Hanson during one of his elaborate, well attended parties.
Williams testified that he acted in self defense, though no one truly knew why he killed Hanson, his house keeper. Williams went to trial four times, with Sonny Seiler acting as his defense attorney and ended up with a not guilty verdict.
FAST FACT: The publishing house behind "Midnight in the Garden of Good and Evil" weren't expecting a bestselling sensation. The first printing yielded just 25,000 copies.
Williams died shortly after from a heart attack. It was disclosed before and after the trial that Williams was a believer in voodoo, a closeted homosexual and that Hanson may have been his lover.
Also, one of the trial's character witnesses was The Lady Chablis, a locally famous female impersonator. These ingredients were the basis of Berendt's novel, which spent a record 216 weeks on the New York Times bestseller list, was a Pulitzer Prize finalist and added a massive jolt to Savannah's tourism.
Many film critics noted, not unwisely, that the only way to make "Midnight in the Garden of Good and Evil: A Savannah Story
" into a film would be to either turn it into a documentary or have someone like Robert Altman or John Sayles tackle it.
Eastwood takes a real chance by going another route. This is not the book, but a visual companion to Berendt's work. Since it was shot in the actual locations (give or take a sound stage or two), features the real Seiler and Chablis in the cast (as well as other Savannah notable like Uga the Dog) and juggles varying tones but establishes a rich mood of local character and color, Eastwood's film is an eclectic gift to fans of the book.
The gorgeous opening shot, set to k.d. lang's dreamy rendition of "Skylark," swoops down from the tree tops into the Bonaventure Cemetery, where we see Johnny Mercer's tombstone and the iconic Bird Girl statue from the source material's book cover.
Clint Eastwood chats with Joe Leydon about 'Midnight...'
The introductory scenes glide us into the story like tourists visiting the book's famous locations. As the story warms up and the atmosphere seduces us in, the viewer changes from a tourist to an invisible bystander. John Cusack's Town and Country reporter arrives and becomes the character we're living through vicariously; his low key but enormously likable turn never upstages the setting or more colorful characters.
Cusack's performance is mostly reactionary, which is just right. He's standing in for us.
Kevin Spacey plays the late Williams. This was the first time Spacey had top billing in a major Hollywood production and he visibly relishes the above-the-title  treatment he gets in every scene. Watch his very-movie star entrance, as his ghostlike appearance in a window leads to a shot of his back, and a slow turn that announces, "Here I am, where's my Oscar?"
There's a folksy, Mark Twain quality to his take on Williams but also a visible sadness just beneath his smooth exterior.
When Cusack Met His Match
The late Chablis is playing herself and visibly thrilled to be easily stealing scenes from pros like Cusack. While her performance was heavily debated (some claimed she was just doing her nightclub act and acting too broadly) she's sensational.
It's a joy to watch Chablis giddily disturb the peace. Her un-PC, progressive persona is a sharp contrast to Savannah's old-school tradition. Allison Eastwood, the director's daughter, positively sparkles in an admittedly needless love interest role. The late Seiler is really good playing a no-nonsense judge (he's also played in the film by Aussie Jack Thompson, in a great performance).
Jude Law, in an early turn, evokes a menacing presence. but is too over the top as Hanson.
At 155 minutes (the original cut was reportedly a whopping four hours), there's too much movie here. At the mid-point, it begins to meander, as subplots and unnecessary scenes pad the lead up to the trial sequence, which gets the film back on track.
Things get so bizarre, it's fascinating to keep in mind that this is still a Clint Eastwood film. It's hard to imagine him directing the weird late night voodoo rituals or the rowdy sequence where Chablis crashes a Black Debutante party.
The Master Mixes It Up
Despite a rambling mid-section, Spacey's performance and Eastwood's focus on lush scenery and the odder inhabitants of Savannah maintain their pull. While Eastwood has made better films, "Midnight in the Garden of Good and Evil" remains his most surprising.
There is both elegance and intrigue on hand, but a quality no one expected Eastwood to get is how intriguingly out in the open all this strangeness is. Berendt's book and Eastwood's film are about Savannah's clash of old and new, the barrier between  the economically privileged and the poor and how public image (either truthful or fabricated) is everything.
Eastwood, like Chablis, is an outsider as an artist and an original, very American, a one-of-a-kind entertainer. In Eastwood's cinematic garden, we are all strange, recognizably human and endearingly flawed creatures, capable of things both good and truly evil.
Photo credit: expertinfantry via Foter.com / CC BY