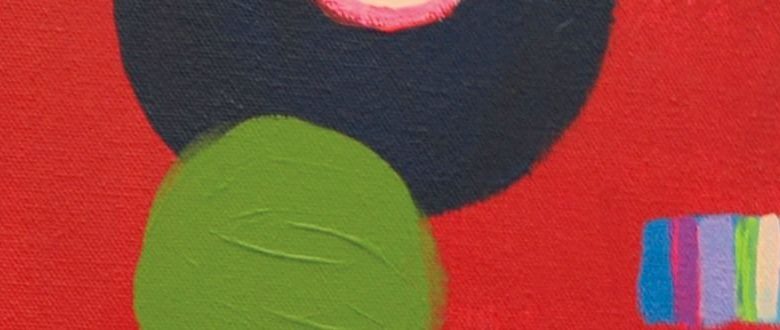 The best songs endure, sharing fresh facets with every listen.
Seth Swirsky's "Circles and Squares
" falls into the latter category.
The pop prince behind "Watercolor Day" and "Instant Pleasure" packs layer after layer of melodic treasures into his newest album. They reveal themselves tenderly, like a lover letting personal details emerge with every date.
Each spin uncovers an irresistible riff, a backing vocal that slips into place that you may have missed the first time.
Power Pop and More
"Circles and Squares" lets the singer/songwriter open up in ways unlike the '60s musicians which inspire him.
He's simultaneously content and curious, inviting us to explore his creative process. And he's never sounded better.
Circles and Squares (album sampler) - Seth Swirsky
"Shine" kicks off the album, a blast of summer heat that flows into the title track. The former feels like a spiritual cousin to "Watercolor Day's" best material. It's more restless, eager to push where a pop song can and should roam.
That title track is catchy in all the right ways while signaling the album's confessional tone. It's uplifting, not bittersweet. That comes later. For now, swoon over the baritone chorus behind the frisky guitars.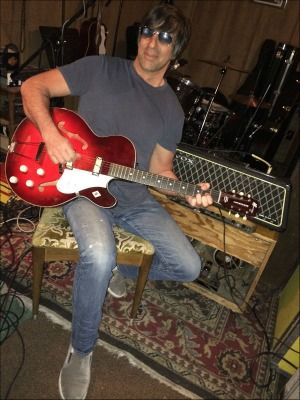 "Take your money and go, I don't need fame anymore," he sings. He'd rather follow his own muse, thank you.
"Old Letters" digs into past relationships, buoyed by a knockout chorus within a chorus structure. It ends on a sly note that might make fans of the Monkees' underrated gem "She" grin. Or maybe wince, for those still pining for a lost love.
One Man Band
Swirsky plays nearly every instrument on the album. It's how he layers each sound, though, that pops out of the speakers. His sonic instincts are so assured there's rarely an unnecessary texture or riff.
"Let's Get Married" offers fewer pleasures than most of the album's tracks. Even it slathers on the guitar licks for a modest but inviting crescendo.
The best tracks deconstruct just what it means to be a pop star. "Table" is an unabashed delight, yet all it does is survey Swirsky's work environment. It's "Circles and Squares" at its most irresistible, and it's surprisingly humble.
"I must confess I know where everything is…" he sings, scanning his messy desk top. Once more, we're in the singer's creative zone, hearing him fashion melodies out of anything within reach.
FAST FACT: Seth Swirsky is the author of "Baseball Letters: A Fan's Correspondence with His Heroes
." The book features his letters to both sports legends and lesser-known athletes. 
"Belong" is darn near perfect, cushioned by jangly guitars and mournful strings. And just when you think it can't get better, the musical bridge arrives.
Pure chills.
A Bit of Burt
"Sonic Ferris Wheel" follows, incorporating classic Bacharach-style horns. Like everything else in Swirsky's retro playbook, it's homage, never thievery. You can almost see Burt Bacharach nodding in approval, his fingers starting to snap.
"Let's Go to Spain" should be a breezy, wish fulfillment lark powered by hand claps. Instead, the guitar bits start stacking up. Suddenly, you're humming along with a brisk '60s rocker.
"I Don't Have Anything (If I Don't Have You)" is pure romance, a ballad shirking material goods for what truly matters.
"Got gold records hanging on my wall, but without your love, baby, you can take 'em all," sings Swirsky, who once penned hits for Taylor Dayne, Al Green and Celine Dion.
WATCH: Seth Swirsky's "Beatles Stories" documentary, interviewing people who had colorful brushes with the Fab Four, can be seen for free at SnagFilms.com.
"I Think of Her" brings the album to a gentle wrap. Swirsky's voice is a delicate whisper, paired with a somber guitar. Other singers would have settled for that spare combination. Not this singer-songwriter. He introduces a dash of percussion and sounds from the beach to complete the mood.
After all, the beach is the perfect place to hear these songs.
The Finishing Touch
The singer didn't just produce nearly every sound on "Circles and Squares
." He also painted the album's cover. He treats his new release like a canvas. Each new stroke has a color, a sense of purpose.
It's that structure, that penchant for placing notes in precisely the right spot, that ensures "Circles and Squares" will be awesome for a very long time.