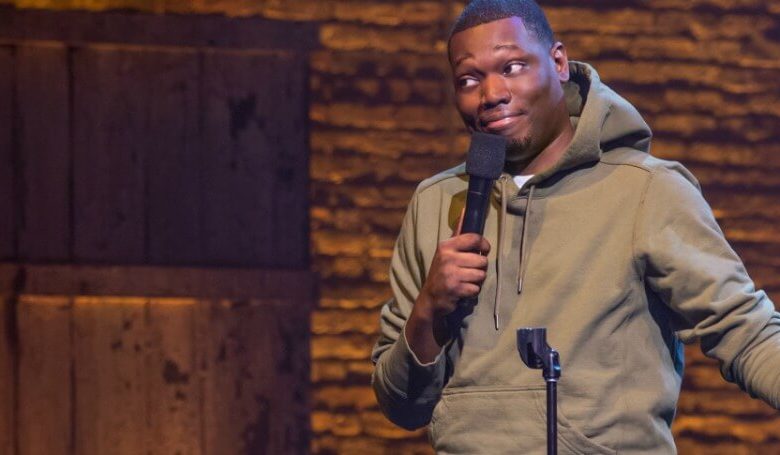 Looks like Michael Che ruffled the wrong feathers.
Che, the Weekend Update co-anchor on the liberal "Saturday Night Live." calls himself a "feather ruffler" on his official Instagram account.

We'll have to assume it means he doesn't mind saying things on stage that some people won't like. His recent Netflix special, for example, takes on Jesus, Black Lives Matters and more. Each can be incendiary given the proper context. Che refuses to shy away from divisive material.
It's "uncompromising comedy where no topic is out of bounds," or so goes the official Netflix tease on the show's official page.
Michael Che Matters | Official Trailer [HD] | Netflix
Apparently, one topic might just be out of bounds for the "SNL" star – calling out our increasingly fake news media.
It's what Che did recently via Chethinks, his official Instagram account.
The comedian, who once suggested Donald Trump was racist while the future president was hosting "SNL," defended Trump's "fake news" assault on mainstream media. And, in particular, his harsh comments about MSNBC's Mike Brzezinski.
"Trump calling a news lady 'dumb as rocks' is f*cking funny," wrote Che. "Look, Trump is not wrong about the media. They're not good. They DO make sh*t up. They DO sensationalize bullsh*t for ratings and profit."
This reporter saw the original message. So did a scribe from Uproxx.com.
Now, the message is gone. Vanished. Memory holed.
Surely the information wasn't incendiary enough to warrant Team Instagram from taking it down. There's some casual profanity in the message, but that's about all that could be considered offensive. Instagram doesn't remove material with too many F-bombs.
That means Che likely took it down himself. But why? Did he receive blowback from his "SNL" peers? NBC's news division? Someone else?
We may never know.
For now, it's clear that even a professional feather ruffler knows better than to steer clear of the comic groupthink on Trump and the media.