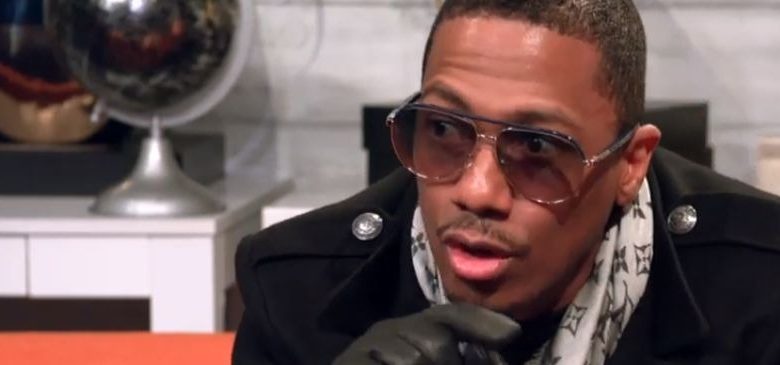 Two can play this "Apology Game," says rapper/actor Nick Cannon.
Cannon scored plenty of headlines by defending his friend, Kevin Hart, following his ouster as Oscar host due to homophobic jokes told nearly a decade ago.
Cannon isn't done speaking out, and making some valid points along the way. He appeared on BuzzFeed News' "AM to DM" program and addresses a number of hot button issues.
Nick Cannon Defends Kevin Hart: "It's A Dangerous Time"
First up?
His ties to Hart and why he jumped to the comic actor's defense.
"I was sticking up for my best friend…I like to point out selective outrage and hypocrisy. But mainly, talking to that man, I was so proud of him and I knew how important that job was to him. And then I was even more proud of how he handled it once all of the controversy came his way, and he chose to step down, then apologize. And the only reason why I pointed out some of the other people, and I could've kept going, I did extensive research…it was just showing how we all grow…I was like 'wow, we can invite Mel Gibson to the Oscars, but Kevin can't come?'"
Gibson's off-screen actions including an anti-Semitic rant against police officers, domestic abuse allegations and using the "n-word" in anger. He earned a Best Director Oscar nomination for 2017's "Hacksaw Ridge."
He said living in a social media age is akin to the McCarthy era at times.
"Everyone's scared to move, scared to speak."
Next, Cannon explored Hollywood's own racist past and the injustices that are part of Academy Awards history.
"I believe we should force the Academy to apologize for how they've treated several communities…Let's go back to Hattie McDaniel, the first black woman to ever receive and Academy Award, and she was forced to sit in the back and be segregated from the rest of the Gone With The Wind cast. Did we receive an apology for that?…We've allowed the Academy to grow since then and we did #OscarsSoWhite, all those things. And that was just a couple of years ago. But we're allowing them to grow. We didn't force them to apologize…If we're going to start bringing up people's past, then so has the Academy."
He then turned to the role of comedian in our culture, putting their material in interesting context.
"The job of a comedian is to hold the mirror up to society and say 'look…' What I believe is that we have to be very careful with our power because we all come from communities that have experience great pain. And, when we start to compare our pain, that's the wrong thing…I need this conversation to happen on an open base where no one's afraid to say how they ultimately feel, so we can grow from these experiences as opposed to talking about it in quiet…I have a problem with the politically correct aspect."
He's no fan of hateful comics, and his comments about those who "cross the line" sound fuzzy on the surface.
"We've all been to comedy shows where its like 'that person definitely crossed the line.' A lot of comedians don't know they've crossed the line until they've crossed the line, and we'll deal with that accordingly."
Still, his willingness to call out Hollywood hypocrisy and remind us about our lack of forgiveness make his comments valuable given the tenor of the times.