Industry News
Did Cancel Culture K.O. 'In the Heights?'
The musical, under attack from the woke mob, crashes at the box office (again)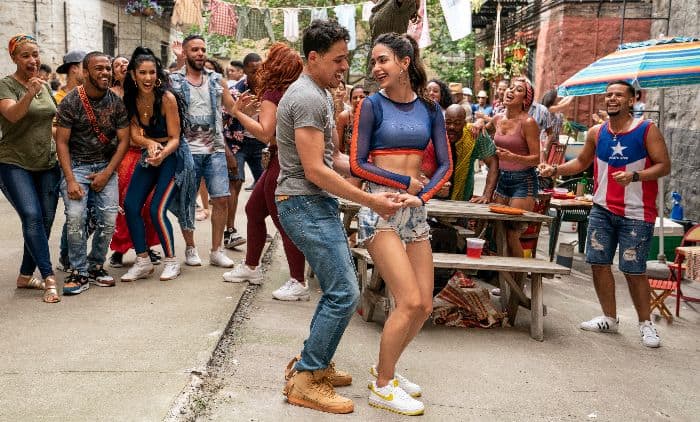 Cancel Culture put a stake in the heart of "In the Heights."
So says Showbiz411, a liberal entertainment site which just weeks ago tried to "Cancel" both screen legend Jon Voight and his pro-life film, "Roe v. Wade."
Showbiz411 insists the woke attacks against "In the Heights" – the movie lacks darker-skinned Latino leads to more accurately represent the real Washington Heights community – caused it to collapse at the box office after a tepid debut.
So "In the Heights" is dead, killed by the mob. Its music, culture, colors, ebullience, all wrecked. I hope everyone is happy now.
Is that a fair assessment?
The kerfuffle certainly gave the film more press than it had a week ago, for those who embrace the saw, "all publicity is good publicity." Showbiz411 points to far more influential matters before saying Cancel Culture has another scalp on its mantle.
In The Heights - Washington Heights Trailer
The source material never produced a song that grabbed the zeitgeist. There's more, though.
"In the Heights" lacks a single movie star of consequence – a reality that doesn't reflect on the young, talented cast. Plus, there's a reason we're not flooded with movie musicals in the 21st century.
They're not a sure thing like your average franchise extension. Does anyone remember "Cats?" Some, like "Les Miserables" and "La La Land" scored with crowds, but others struggle to gain traction. The 2017 sensation "The Greatest Showman" had to sell itself via word of mouth to overcome its disastrous opening weekend – $8 million.
It doesn't help that "In the Heights" collapses during its third act. Movie goers who might otherwise rush to tell a friend about it think twice after the film's final, agonizing minutes.
RELATED: What Is Cancel Culture, and Why Should Artists Fear It
The biggest reason why Cancel Culture likely had little impact on the film's collapse? Audiences who are genuinely offended by the film's casting represent a tiny fraction of the culture at large, let alone the movie-going public.
Here's a lesson worth repeating – Twitter isn't real life.
Finally, the collapse of "In the Heights" points to something else, a narrative the press is loathe to admit at the moment. The movies aren't back, at least not yet. Sure, "A Quiet Place Part II" is performing to pre-pandemic levels, but what about these films?
"Cruella" – $64 million, four weeks
"Peter Rabbit 2" – $20 million, two weeks
"The Conjuring: The Devil Made Me Do It" – $55 million, three weeks (Predecessor made $102 million)
"Spiral" – $22 million, 6 weeks
These franchise extensions should have made double, if not triple, those figures by now. "Cruella" marks the most fascinating failure of the lot.
The fact that select titles, like "Cruella" and "The Conjuring," can be seen right now on home platforms matters, or course. The box office death of "In the Heights" (available on HBO Max) has far more to do with the aforementioned reasons over any Cancel Culture meltdown.
And, let's be blunt, the film's woke nature didn't help.