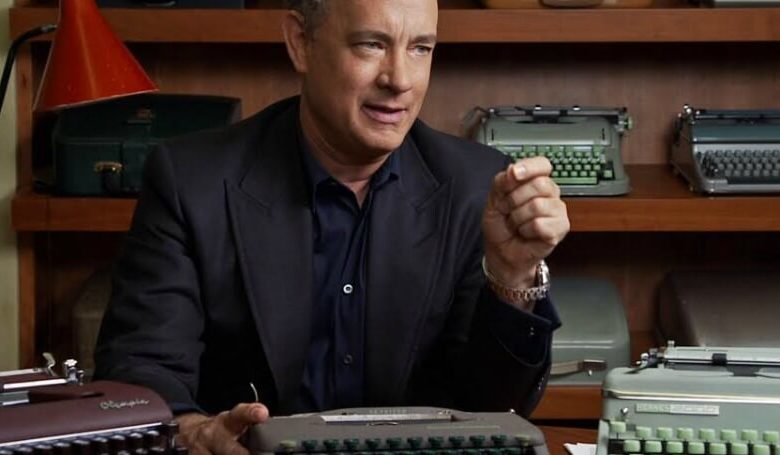 Documentaries can be a window into the human soul when they're done right. 
Truth can be far more powerful and insightful than anything a screenwriter could imagine.
For most of the past 50 years, we've seen documentaries shine an ugly light on the worst parts of humanity: ethnic cleansing, abuse of power and the dark underbelly of the world we'd rather not see.
In the past 15 years, however, a new trend has emerged. Lighter documentaries celebrate the human spirit, even if they aren't quite as profound. Consider "California Typewriter," which strikes an impossibly perfect balance between being insightful, light and entertaining.
California Typewriter | Tom Hanks | John Mayer Documentary Trailer
The film centers around the last typewriter repair shop (and the film's namesake) in California's bay area run by the Permillion family. Director Doug Nichol shines a light on this wonderful family business, highlighting what is mostly a forgotten technology in an increasingly digital age.
What he couldn't have possibly expected was to find a treasure trove of people who not only collect typewriters but find a singular connection to this tool. These typewriters let them tap their humanity in a way a computer simply can't.
RELATED: Will Comedians Rally Around 'Joke' Documentary?
In the wrong hands, "California Typewriter" could have focused on how hip it is to be "retro" and have an old piece of equipment on display, never to be used. Fortunately, Nichol proves himself more than capable to tackle this topic and create a truly compelling love letter to the typewriter.
That's not all he did, though.
Through the course of filming, he found a wonderful group of people who not only love the typewriter but articulate what makes it an almost sacred tool that unlocks our souls' yearnings.  Having famous people like Tom Hanks, Sam Shepherd, John Mayer and David McCullough featured along with sculptors, collectors and street poets makes for a grand equalizer. Everyone is treated with respect and allowed to fully explain what makes the typewriter so magical.
FAST FACT: Doug Nichol discovered the California Typewriter store six years ago after buying a typewriter. He created a three-minute video about the shop, which became the first step in his documentary's journey.
What couldn't possibly be expected going into this is the film's beautiful underlying theme of intentionality and the importance of its loss in communication using modern technology. Being able to knock out a "thank you" email to someone in 10 seconds intrinsically has less value than the effort needed to spend a minute or two getting out a card and typing out the same sentiment.
As Hanks so beautifully puts it, he'll delete that email without a thought while keeping and treasuring that small note due to the thought put into it.
"California Typewriter" is a deeply profound film. You will walk out of this movie talking about the human condition and technology's effect on it. The special touches the film employs like not having a lower third explaining who is talking, lets the viewer simply absorb the beauty of the storytelling on display.
It isn't remarkable that a documentary about a typewriter shop would take its viewer on such a philosophical journey. It's remarkable that ANY film could explore the depths of the soul in such a beautiful way while remaining imminently accessible.
---
"California Typewriter" opens in Denver on Sept. 8. Visit DenverFilm.org to purchase tickets.