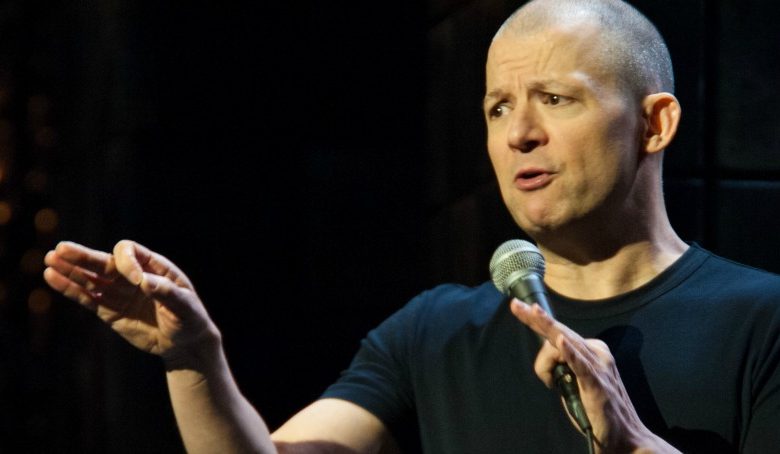 Penn Jillette may have gotten to the heart of the outrage culture with one simple statement.
Jillette's comments appear in "Can We Take a Joke?" a new documentary letting comedians fire back against the politically correct rules handcuffing their material. The film is currently seeking a distributor, but given the subject and the high-profile comics profiled in the documentary that shouldn't take too long.
The movie features Jillette, Gilbert Gottfried, Adam Carolla, Lisa Lampanelli and Jim Norton describing how their humor is suddenly under attack from all sides. One need only read about the proposed
boycott of "Zoolander 2"
for the film's allegedly hateful transgender character to understand what's at stake.
Will the movie make a cultural ripple? It couldn't be more timely. Jerry Seinfeld's comments about politically correct college students stunned social media, and he doubled down during his appearance on "Late Night with Seth Meyers." Yet not all comedians agree with Seinfeld's point of view.
Jerry Seinfeld Is Tired of Political Correctness - Late Night with Seth Meyers
Take Sarah Silverman. She recently wrestled with the notion of politically correct comedy and, despite the fact that her career is based on shock and outrage,
came down on the side
of college students clinging to their safe spaces.
"I think you have to listen to the college-aged, because they lead the revolution. They're pretty much always on the right side of history," she said.
Or consider Michael Ian Black, whose recent tweet may have been one of his many "provocative" posts or his true feelings.
Not being politically correct used to mean being unafraid to speak difficult truths. Now it just means you're an asshole.

— Michael Ian Black (@michaelianblack) November 23, 2015