Industry News
Bud Light and Country Music: It's Complicated
Who's on Team Boycott and Who Thinks It's Transphobia in a Koozie?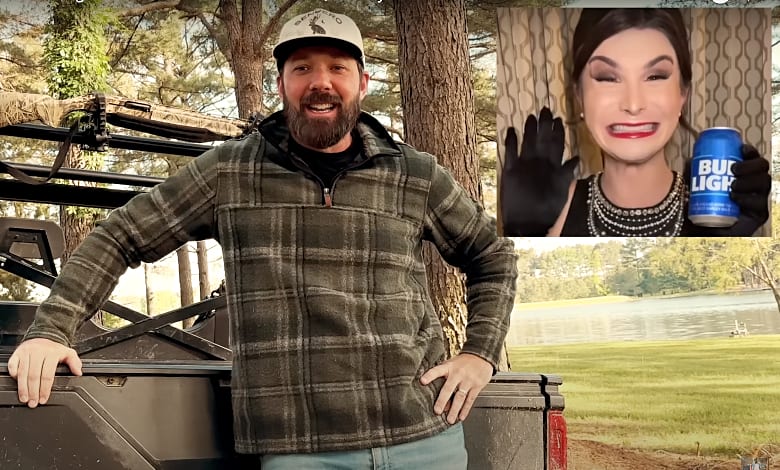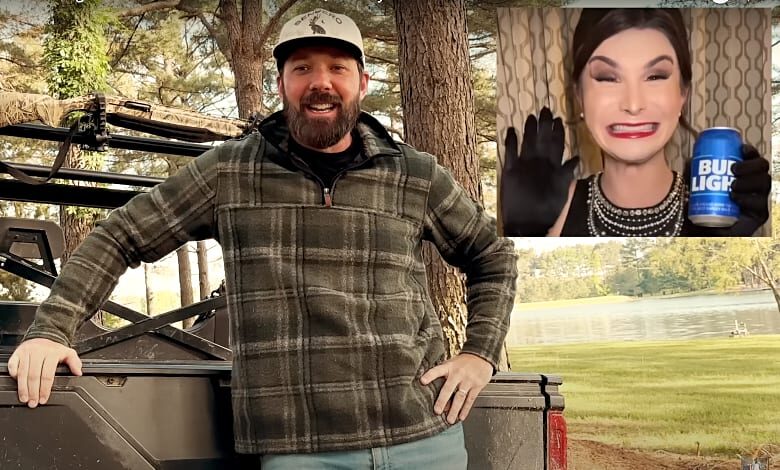 Who predicted cracking a cold one at a country music concert would be part of the Culture Wars?
That's certainly the case today as Bud Light's financial woes continue to mount following its disastrous pairing with trans TikTok superstar Dylan Mulvaney.
That modest sponsorship deal continues to cost parent company Anheuser-Busch. The latest update shows their problems aren't going away.
The nation's top-selling beer saw sales plunge 27.9% in the week ended June 24 — slightly better than its record-worst28.5% the previous week, according to data from NielsenIQ and Bump Williams Consulting.
The number of units sold plummeted 31.3% from the same time last year — worse than the 31.1% decline the previous week.
Suffice it to say Bud Light sales losses aren't alone. It's losing the meme wars, too, both on Twitter and YouTube videos.
Pitch Meeting to Save Bud Light
What does this have to do with country music? Plenty, as it turns out.
Country crooners have lined up on the issue, either pouring salt on Bud Light's wounds or insisting the initial ad campaign was a Nothingburger on Steroids.
Here's how the battle lines shake out so far:
TEAM BUD LIGHT
Garth Brooks
Brooks joined the Bud Light imbroglio during a conversation tied to his new Nashville bar, appropriately named Friends in Low Places. The country legend, who mostly assumes an apolitical stance on hot-button issues, did more than take the suds' side in the heated debate.
He suggested those who held a different view on the matter were "a**holes."
"I want it to be a place you feel safe in. I want it to be a place where you feel like there are manners and people like one another," Brooks said about his new business. "And yes, we're going to serve every brand of beer. We just are. It's not our decision to make. Our thing is this: if you [are let] into this house, love one another. If you're an a**hole, there are plenty of other places on lower Broadway."
Zach Bryan
For Bryan, the subject is personal. The country crooner publicly disagreed with fellow star Travis Tritt (see below) and shared why on social media.
"I just think insulting transgender people is completely wrong because we live in a country where we can all just be who we want to be … I just have family transitioning and have blood to defend here."
Sheryl Crow
The chart topper isn't a pure country singer, but over the years she's routinely crossed over into the genre, particularly with duets featuring Chris Stapleton and Willie Nelson. She didn't mince words on the subject, responding to Bryan's tweets with a "heart" emoji and a simple, "Thank you."
Tyler Farr
The "Guy Walks Into a Bar" singer took Brooks' side in the debate, offering a laissez-faire wrinkle to the debate.
"I think more people should mind their own damn business, to be completely honest, the world would be a hell of a lot better place … If people want to drink Bud Light, go ahead. I don't drink beer anyway, so it really doesn't affect me. But it is kind of like the last couple of years in our society has just been just full of silly s***, just a bunch of silly stuff. Just nonsense."
Jason Isbell
The former Drive-By Truckers singer wasn't too pleased with Kid Rock's literal attack on Bud Light (see below). He shared a note that Rock's preferred suds, Coors, also supports LGBTQ issues, snarking about the alleged hypocrisy on social media.
"This is finally how we get him," Isbell wrote. "Leave no bigoted beers to drink."
Team Bud Light Boycott
Kid Rock
The "All Summer Long" superstar took the most aggressive stance on the beleaguered brand. He whipped out a rifle and gunned down several cases of Bud Light. And he shared the explosive video on social media.
"Grandpa's feeling a little frisky today. Let me say something to all you and be as clear and concise as possible."
Said message? The short but hardly sweet "F— Bud Light."
— KidRock (@KidRock) April 4, 2023
Travis Tritt
Trill kept his weapons holstered, but he still took direct aim at the Mulvaney sponsorship campaign. The singer yanked all Anheuser-Busch beers from his tour hospitality rider.
'A great American company that later sold out to the Europeans and became unrecognizable to the American consumer. Such a shame.'
LIKE HOLLYWOOD IN TOTO? TRY THE HOLLYWOOD IN TOTO PODCAST
Riley Green
This country singer faced a unique challenge. Green gives Bud Light a shout out in one of his most famous songs, 2019's "I Wish Grandpas Never Died." He decided to tweak the lyrics to show his stance on BudLightGate.
The updated lyric went, "And coolers never run out of cold Coors Light!" during a Nashville concert stop.
John Rich
The Big & Rich star took a more measured tone than his boycott-supporting peers. The conservative singer yanked the beer from his Redneck Riviera Bar & BBQ restaurant, covering the remaining Bud Light cans with an American-themed flag.
"We've got cases and cases and cases of [Bud Light] sitting back there but in the past several days, you are hard pressed to find someone ordering one, so as the business-owner, I just go, 'Hey, if you guys aren't going to order it, we've got to put something else in here.' At the end of the day, that's capitalism."
Rich avoided a skirmish with Brooks over his Bud Light views while suggesting the country superstar might regret his stance.
"If Garth is serving Bud Light in his bar, that's fine. Garth can do that. Garth might find out not many people are going to order it…And at the end of the day, you have to put things in your establishment that people are going to purchase if you're going to run a successful business. So, he might find that out."
Buddy Brown
The YouTube superstar is no stranger to the Culture Wars. He also isn't as mean-spirited as some who engage in the fight. Still, he spoke out against Bud Light, explaining why so many customers recoiled at the Mulvaney sponsorship.
"Sometimes you wanna drink a beer without a damn political lecture," Brown said in a semi-serious video on the subject.
They ACTUALLY Thought This was a Good Idea! 😆 | Buddy Brown
Brown took a tougher stance against "woke" country music stars.
"I've been fighting against [them] for 12 years who I keep telling y'all are a bunch of dad-gum actors … you find out later on they supported BLM, they're off for gun control," Brown said.