Industry News
Bryan Cranston Calls Trump, Trump Supporters Insane
The 'Breaking Bad' star remains silent on Biden's mental state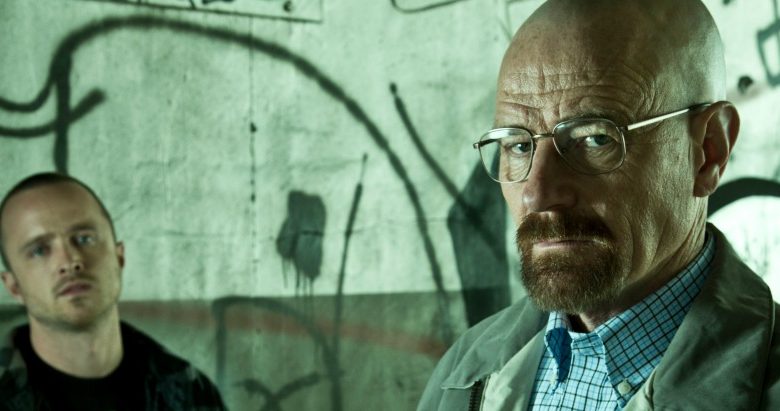 Celebrities mocking President Donald Trump is so 2016.
The new craze sweeping the industry is stars mocking Trump's supporters. Sure, celebrities still torch Trump for actions both real and imagined, the latter fueled primarily by Fake News.
To truly trash Trump, actors take their rage out on his voters. It began with shows like "Conan" and "Saturday Night Live" comparing the president's fans to Nazis, or worse.
Voters For Trump Ad - SNL
That gave way to entertainers like Seth Meyers, Jimmy Kimmel and Eminem directly telling Trump fans not to watch their shows or buy their products.
"Not good riddance but riddance," as Kimmel succinctly put it.
Lately, even more stars are targeting Trump supporters, at a time when Hollywood is reaching its own existential crisis. Yes, we're all streaming more content than ever, but TInsel Town remains on lockdown for the foreseeable future.
When, and in what fashion, the theatrical experience resumes remains anyone's guess.
Enter Bryan Cranston.
The "Breaking Bad" alum and multiple Emmy winner took to Twitter this weekend to lash out at more than just the president. Cranston put Trump supporters in his cross hairs with this Tweet.
I've stopped worrying about the president's sanity. He's not sane. And the realization of his illness doesn't fill me with anger, but with profound sadness. What I now worry about is the sanity of anyone who can still support this deeply troubled man to lead our country.

— Bryan Cranston (@BryanCranston) April 25, 2020
Meanwhile, the progressive star will presumably pull the lever for Joe Biden this Fall. The former Vice President verbally stumbles in nearly every press appearance he makes these days.
And there aren't that many.
"Um, you know there's a, uh, during World War II, uh, you know, where Roosevelt came up with a thing, that uh, you know, was totally different, than a, than the, he called it the, you know, the World War II, he had the War Production Board." pic.twitter.com/BwzaW88awD

— Zach Parkinson (@AZachParkinson) April 17, 2020
He forgets common phrases, confuses his sister for his wife, forgets the president he served beside and loses focus … even when leaning on prepared notes.
Cranston questions the sanity of those still supporting the brash, unchecked president while staying mum about Biden's mental health.
The vast majority of Cranston's Twitter flock rallied to his side. Others brought up Biden's name in their cutting retorts.
I have the same exact worry about Biden, Mr. Cranston.

— Robbie Loftus White 🌹🌎🌍🌏 (@LoftUSSR) April 25, 2020
Unfortunately, there is no other choice. No way in hell I'm trusting a dude with signs of dementia to jump start our economy. Plus, the sniffing kids thing.

— Grant (@WoodrowCubed) April 25, 2020