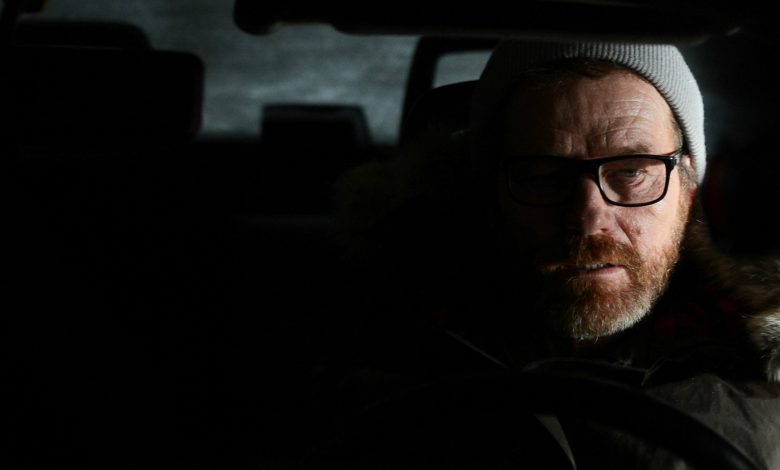 "Breaking Bad" vs. "The Sopranos." It's the kind of grudge match suitable for our binge-viewing age. Only it's not a fair fight.
The AMC meth drama wins, hands down, over the HBO powerhouse, both for obvious and technological reasons.

The final "Breaking Bad" episode aired Sep. 29, 2013. Since then, "Sopranos" creator David Chase revealed what he meant with that fade to black finale for his New Jersey clan.
The Sopranos | Critics Rave Trailer | HBO
Either way, anyone unfamiliar with both shows deserves to devour each drama season by season. The shows represent the pinnacle of our obsession with morally bankrupt souls. They showcase anti-heroes who deserve to rot in jail, not lead extraordinary lives teeming with heartache.
RELATED: Top 10 TV Duos with Killer Chemistry
So why did we root them all on as they stayed footsteps ahead of the law?
No matter. While both deserve a cacophony of praise, the AMC series earns the unofficial title of Greatest Drama of the Current TV Golden Age. Here are four reasons why:
It's the Ending, Stupid
"The Sopranos" wrapped with the ultimate head scratcher. The show simply faded to black without a clue as to the fate of the Sopranos nuclear family. Brilliant? Maddening? Methinks a cop out. Murky resolutions can be both satisfying and pertinent to the storytelling style in question. Fans of the show have since come to peace with the resolution, but it took time.
Compare that to Walter White's endgame. Show creator Vince Gilligan didn't tie everything up in the kind of bows you see in your average rom-com. Even his post-"Breaking Bad" movie, "El Camino," proved less than satisfying. Still, the final installment featured plenty of spilled, blood and beloved characters met their makers.
Still, you could watch that final episode and feel a sense of closure, that one man's journey to darkness ended properly. We came away satisfied that the ending justified those five tremendous seasons. Just ask Jerry Seinfeld how difficult that can be.
The Trip to Evil
Walter White didn't deserve cancer, but he sure deserved to die well before his final confrontation with those mercenaries at their clubhouse. That journey proved irresistible, the tale of an ordinary man who found his calling as well as a hunger for self-preservation. And he cared less and less who had to suffer along the way.
Tony Soprano started off as a thug, a man who could make people disappear if it suited his needs. He always intrigued us, and his therapy sessions showed he wasn't comfortable with every dark choice he made. He still entered our living rooms as a morally twisted soul, a far cry from the chemistry teacher desperate to keep his students engaged.
Streaming Serves Audiences Better
This advantage simply isn't fair. "Breaking Bad" came of age during our binge-viewing mania, a time when we could consume a half dozen episodes in a row if we wished on a tablet, TV or laptop.
"The Sopranos" couldn't offer that viewing option. HBO made the matter worse forcing audiences to wait well over a year for the latest season. Watching "Breaking Bad" episodes one after the next only enhanced the show's narrative pull.
Who Can Relate to Mobsters?
Yes, we couldn't get enough of Christofah, Paulie Walnuts and the rest of the HBO show's dysfunctional killers. Audiences still never walked in their blood-splattered shoes. We knew folks like Walter White, Skyler and Uncle Hank. They're our friends, neighbors and family members facing some of the same issues we face – infidelity, job pressures and parenthood.
That connection drew us deeper into their lives as Walter's new profession spun out of control.