Interviews
Brad Williams: 'If It's Funny then I'm Game'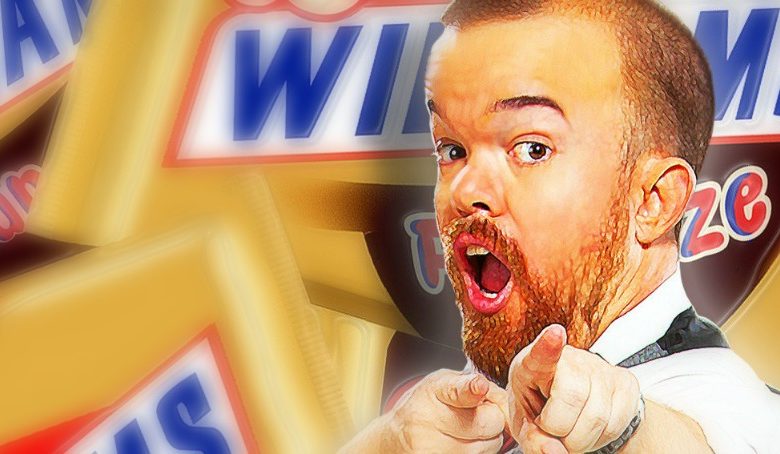 Growing up, Brad Williams' father told him the one sure way to protect himself against cruel comments was to disarm people with laughter.
Williams was born with achondroplasia, a condition associated with dwarfism. Following his dad's advice, young Williams honed a quick wit, offering fast retorts to bullies that saved him from beatings and gained him acceptance among his peers.
That training has paid off big-time in his adulthood. too.
Williams has spent the past decade soaring through the ranks of the standup comedy world. He ascended from his start as a daredevil sidekick to Carlos Mencia on Comedy Central's "Mind of Mencia" to starring in his own Showtime special, "Fun Size."
.
Williams will be taking his next step toward comedy domination tonight when he tapes his second Showtime special at the Alex Theatre in the Los Angeles suburb of Glendale. He plans to take a step up creatively as well with the taping. He'll expand his topical range beyond riffs on his size to include deeper stories from his life. He also will tackle issues like family, race and child rearing in today's society. He discussed his comic strategy this week on the Radio Titans podcast, "Kozversations." .
"'Fun Size' was the highest-rated comedy special last year on Showtime," says Williams. "I'm not a guy in a ton of movies or a mainstream TV show, but it caught on. Showtime called me and said they keep replaying it because every time it's on, lots of people are watching. This show is a lot more personal. I can't give you the name yet, because certain people that wear way more expensive clothes than me don't like the name, but I'm trying to push for it."
The challenge of selling out the 1,300-seat Alex on his name alone is daunting. It's hardly the biggest venue he's played.
Williams has performed to a sold-out crowd of 22,000 at the Shoreline Amphitheatre in San Jose, though he acknowledges he was merely part of a large field of comics at that show.
RELATED: Will Comics Rally Around 'Joke' Documentary?
Yet Williams is confident he can succeed at bringing down the house this weekend, partly because Showtime asked him to create the new hour of comedy, rather than making him push for a deal. His confidence has proven to be a blessing before, starting from the night he first met Mencia while watching him at the Improv comedy club in Brea more than a decade ago.
"I was always into comedy but never thought I'd do it," recalls Williams. "Mencia started making midget jokes and half the audience wouldn't laugh because they knew I was there. Mencia paused, looked at that half and said, 'What's wrong with you? Why are you not laughing? Is one of them here?'
"I raised my creepy little hand in the air and said, 'Hey dude, what's up?'" Williams says. "He didn't flinch and asked me up onstage. He asked me questions, I answered truthfully, but I got laughs and I was hooked. I got laughs for something I myself created and made them laugh. The feeling was unreal, and that's when I knew I was going to be a standup comedian."
That began a long and lucrative run with Mencia, including three seasons on the Comedy Central sketch series that took pride in being politically incorrect. Williams trusted that his boss had the best of intentions, even as he put him through some of the nuttiest scenarios on television.
"I was always game, even when he had me dress up as an Oompa Loompa, or dressed me as a dwarf from Snow White jumping on a woman dressed as Snow White doing really inappropriate things," he recalls. "My whole thing was, was it funny? If it's funny then I'm game. That's my philosophy to this day."
Brad Williams -- Midget Dance
.
Williams first broke out on his own when "Mind" ended in 2008, and made a popular appearance doing standup comedy on Comedy Central's "Live at Gotham." That performance led to his moving into headline gigs, first at smaller clubs, but always on a path to his current success.
Aside from his standup, Williams is also the co-host of the popular podcast "About Last Night," which he cohosts with fellow comic Adam Ray. The two have been friends since college, where they bonded over their love of comedy. The show features interviews with stars like Dana Carvey, Lisa Kudrow and Melissa McCarthy. The podcast reflects their constant search for funny stories to tell as they each tour the country.
"Getting courtside Lakers seats was always on my bucket list, so I got them through a charity auction and thought that everything was win-win," says Williams. "But then we saw Chris Pratt the 'Jurassic World' and 'Guardians of the Galaxy' guy sitting courtside. He had a bunch of people around him, and we didn't want to be the kind of guys who approach someone when they're swamped and get stuck in the background."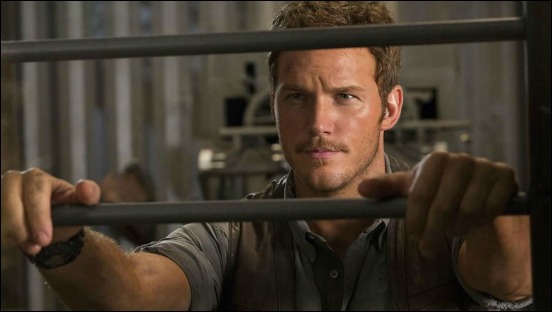 When Pratt went to relieve himself in the private bathroom for courtside ticket holders, Williams made his move and asked him to be on his podcast. Yet he still employed a bit of quick and funny thinking in his strategy.
"Chris was at one urinal, and another guy was at the dwarf urinal, the lower-sized urinal for kids," says Williams. "I walked up behind a guy using that one and said, 'Hey, imagine your luck, right when you use the dwarf urinal a dwarf walks in.' The guy started laughing and Chris nearly fell over. Why did we do that? Because that's one of the things that makes the podcast interesting to our listeners: We'll go anywhere to get a good story."
To hear more of Brad Williams' interview, visit the "Kozversations" podcast. And to find hundreds of other interviews from the world's of comedy, film, writing, TV, music and politics, visit www.radiotitans.com.
---
Carl Kozlowski is founder and Chief Creative Officer at Radio Titans (www.radiotitans.com), and host/cohost of its shows "Grown-Ass Men," "Pajama Party," "The Koz Effect" and "Kozversations," plus Chief Guest Booker Winner of the world-famous Laugh Factory's "America's Funniest Reporter" contest.