Industry News
What 'Bombshell' Stars Really Think of Fox News, Conservatives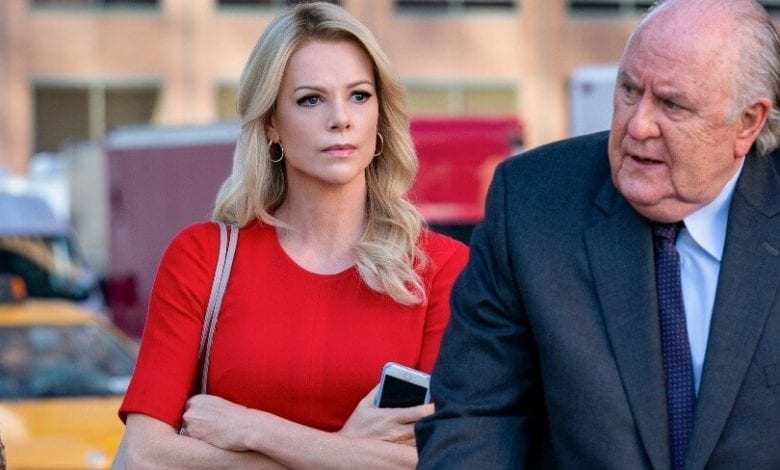 Charlize Theron has played it all, from post-apocalyptic warriors to "Fast & Furious" foes.
Like most actors, Theron finds the humanity in her characters, no matter their sins. That proved daunting when she portrayed Aileen Wuornos, the woman who killed at least six men before dying via lethal injection in 2002.
Theron won an Oscar for that performance, a role requiring her to dramatically alter her beautiful visage. It's a safe bet she doesn't regret bringing Wuornos' story to life.
And why not?
Actors live to play complicated characters … like former Fox News all-star Megyn Kelly. The journalist's tempestuous time at the conservative news channel is the focus of "Bombshell," already garnering serious Oscar buzz.
Bombshell (2019 Movie) New Trailer — Charlize Theron, Nicole Kidman, Margot Robbie
The film, directed by Jay Roach of "Game Change" fame, examines how Fox News founder Roger Ailes sexually harassed numerous employees, a subject recently covered in Showtime's "The Loudest Voice."
Theron plays Kelly, while Nicole Kidman recreates former Fox News anchor Gretchen Carlson in the film. Margot Robbie co-stars as a composite character, drawing out Ailes' serial attacks on female employees.
Theron, who also produced the film, wasn't keen on playing Kelly at first. In fact, she says playing Kelly was "harder" than bringing a serial killer to the big screen.
"This was not a person who was easy for me to wrap my arms around" …
Much has been said about Theron's physical transformation into Kelly, particularly her ability to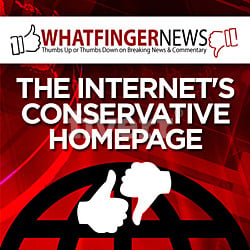 capture Kelly's manner of speaking and overall demeanor. But the actress said it took her roughly two months to look beyond the news persona she knew.
"From afar it looks like we have nothing in common — obviously, I'm a liberal and a lot of these women have said things that have been deeply upsetting to me," Theron said. "But at the same time, as a woman, understanding what each of them went through and understanding what Megyn was facing, especially in those two weeks where she didn't step forward and she didn't support Gretchen [Carlson], that's when I emotionally tapped into her because I started to see similarities between us, dare I say that." [emphasis added]
Theron discussed the role further with Variety.
…Theron also recoiled from a newscaster who spent the bulk of her career on Fox News and who was fired from NBC for making racist comments. (Editor's Note: the comments weren't racist)
"She's conflicting," Theron admitted. Moderator Alisyn Camerota pressed Theron, noting that she had portrayed serial killer Aileen Wuornos in 2003's "Monster."
"This was harder," said Theron.
The actress continued that theme during a chat with W Magazine.
"I loved when Megyn took it to Trump. I admired her sharpness, her wit. She was fearless. But when my production company received the script for Bombshell, I was conflicted about playing her … I personally felt uncomfortable with some of the stuff that she's said."
It's worth noting that Theron didn't try to meet Kelly to help her performance. She dances around that question on a recent edition of "Ellen."
"Has Megyn reached out to you," host Ellen Degeneres asks Theron, who audibly clears her voice before implying she didn't want to meet her.
'Bombshell' Star Charlize Theron on If She's Had Contact with Megyn Kelly
Traditionally, actors are keen to meet the people they're playing on screen to be as accurate as possible about the portrayal.
Theron's misgivings about the part radiated to her friend circle, apparently. The New York Times asked her what happened after she accepted the role.
When you told friends that you'd be playing Megyn Kelly, how did they react?
It was definitely awkward. In a weird way, the judgment she gets from a lot of people, I felt on me a little bit. But up until four weeks into shooting, I was still grappling with who she was as a person, and it wasn't until I really zeroed in on that year and a half of the story that I could actually defend her.
"Bombshell" co-star John Lithgow had similar thoughts regarding his work in the film. The "Third Rock from the Sun" alum plays Ailes, requiring copious makeup to make the transformation complete. That challenged the veteran actor, but it wasn't the only hardship he endured.
RELATED: Is 'Bombshell' Doomed to Fail at the Box Office?
Lithgow opened up about "Bombshell" to The Los Angeles Times' Envelope recently, including the arduous makeup required. The rest? Well, it proved much harder for the avowed liberal.
Lithgow says he can't stand to watch Fox, and "tried to prescribe it like castor oil" while preparing for the role. Still, he relished the challenge. "Look, I'm in the business of empathy," Lithgow says. "You try to get inside that person and answer the question, why does this person feel this way? Why is this person so driven to do this thing? Is this person remorseful that he has done this thing? All those questions are fascinating.
Audiences can judge for themselves how Theron and Lithgow treated the material in question when "Bombshell" opens in select theaters Dec. 13.