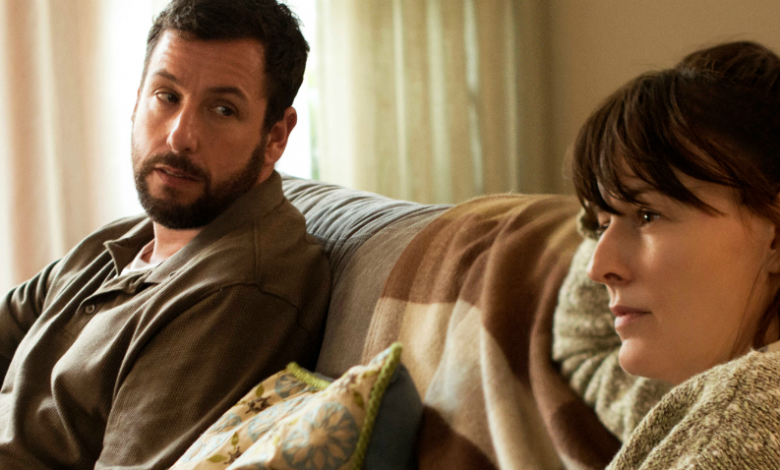 Fincher nailed it, earning a Best Picture nomination in the process with his 2010 Facebook feature "The Social Network."
Reitman went the other, more direct, route, creating one of 2014's biggest flops. "Men, Women & Children," now available on Blu-ray, shows the dark side of social media. How dark? Even Emma Thompson's plummy narration can't breathe life into a tale fixated on the gloomiest caverns of our digital psyches.
Men, Women & Children - Teaser Trailer
Reitman's deep cast gets a case of the mopes early on, and rarely finds reason to smile thereafter. Hard to blame them. Adam Sandler plays Don Truby, a married man who spends his leisure time surfing for porn. His wife, Helen (Rosemarie DeWitt) feels as isolated as her hubbie, and she, too, goes online for comfort.
Young Tim (Ansel Elgort) quits his high school football team to spend more time playing online games. Uber-mom Patricia (Jennifer Garner) tracks her daughter's online life like a modern-day Columbo chasing a smug suspect. Like Jennifer Connelly, Garner is often cast as a scold, deflating her natural charisma.
That's only some of the film's character lineup, but you get the point despite solid work by Dean Norris and Judy Greer. The Web is making them all miserable or on the cusp thereof, which imperils the film's cautionary message. Social media also makes us laugh, connects strangers in ways they never thought possible and otherwise enlightens us in our bleakest hours.
That's hard to suss out here, making "Men, Women & Children" one furrowed brow of a drama.
Adapted from Chad Kultgen's 2011 novel, the film offers a neat visual interface to show both the characters and their text messages. It's clever but ultimately exhausting, a fine metaphor for the film itself.
The Blu-ray extras include deleted scenes as well as two strong featurettes. The first finds the film's stars opening up on how they view social media, a conversation that shows how the generations view technology and its impact. While actors are often guarded in commentary tracks, Sandler, Norris and company speak in candid tones.
A second featurette breaks down how the film illustrates the text and social messages ricocheting across the characters' lives. It's fascinating to learn how Reitman and the tech team huddled together to making social media such a visual experience.
DID YOU KNOW: As a boy, Jason Reitman dressed up as a Ghostbuster for Halloween and brought a gun from the actual movie along with him. Just one perk from being the son of that film's director, Ivan Reitman.