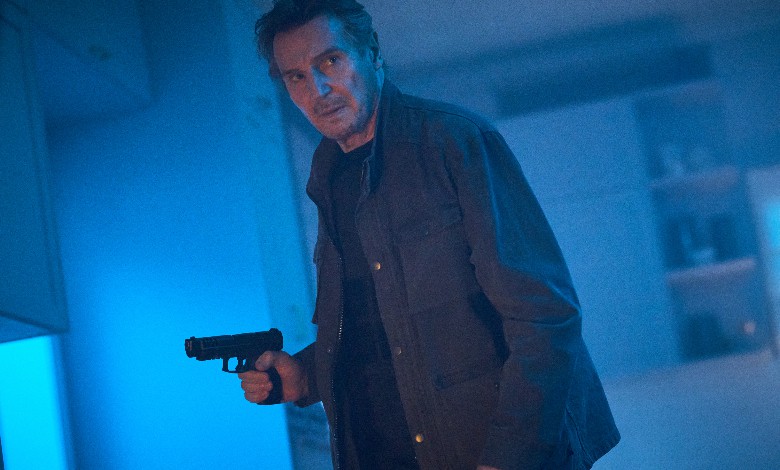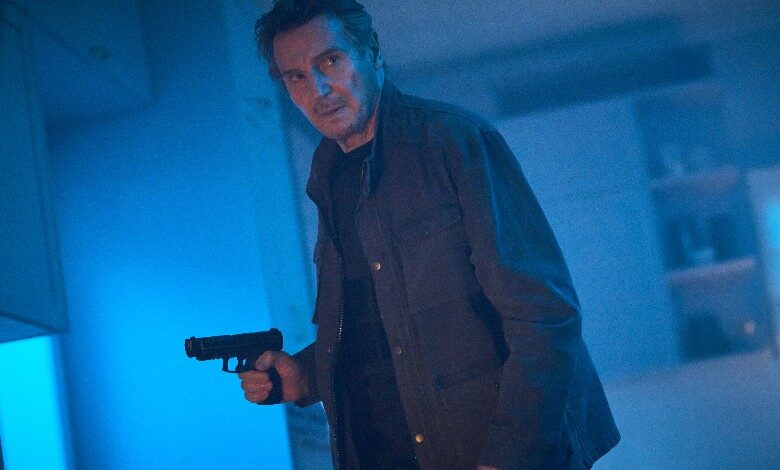 Liam Neeson movies practically write themselves these days.
For good portions of "Blacklight," it appears that's exactly what happened.
Formulaic to a flaw, the film exists for Neeson completists only, or those pining for a "Taken"-like reprise. It's another example of the star's "particular set skills" in lazy, predictable motion. He's big, strong and willing to dish out the punishment as needed.
The rest? Just fill in the blanks. That's what the creative team behind the film did.
BLACKLIGHT Trailer (2022)
Neeson plays Travis Block, a mystery man who rescues FBI agents when they go too deep under cover. He's a fixer, like Ray Donovan, with a faintly described OCD and a knack for scaring his granddaughter.
"Check the playground perimeter, sweetheart!"
The opening sequence finds Travis aiding an agent captured by white supremacists – complete with the Confederate flag! Too bad Travis ignores two police officers who were similarly in peril.
Screenwriters Mark Williams and Nick May aren't in the "sweating details" business, and it shows.
The real story involves a charismatic young politician – think Rep. Alexandria Ocasio-Cortez sans the word salad – dying under mysterious circumstances.
RELATED: 5 Actors Who Should Go the Full Liam Neeson
FBI Agent Dusty (Taylor John Smith, "The Outpost") knows something about the matter. It's up to Travis to help Dusty open up, which at one point involves chasing him across town as he speeds away in a garbage truck. The absurd sequence shows off the film's pedestrian stunt efforts and air of desperation.
We're a long way from 2008's "Taken" and its slick action beats.
A local journalist (Emmy Raver-Lampman) might help unlock the film's mystery, but her editor keeps discouraging her from connecting any dots. If journalism is dead and buried, this guy is holding the shovel.
Liam Neeson channels Zoolander with his Blue Steel and Magnum impressions! #FallonTonight pic.twitter.com/xLPvQyemOe

— The Tonight Show (@FallonTonight) February 2, 2022
"Blacklight" comes off like a '90s action thriller updated with a few new buzzwords ("clickbait" headlines, for example). The film has little connection to the real world, from modern journalism to its progressive heroine.
The quasi-AOC trumpets the First Amendment during a stump speech … see what we mean?
The cast doesn't give Neeson much help, even Aidan Quinn's character is so stock, so unremarkable you know what he's going to say before he can open his mouth.
That leaves a black and white mystery, a dearth of cool action scenes and tin-eared dialogue that must have made Neeson wince between takes. The "Schindler's List" star is too good for this, but he simply can't turn down these starring vehicles, apparently. At least last year's "The Ice Road" delivered a unique setting and some harrowing truck sequences.
There's nothing remotely fresh on display here.
The Ice Road | Official Trailer | Netflix
"Blacklight" ends with such a whimper you'd think the cast and crew just shrugged, knowing Neeson was due on set for his next generic thriller.
Williams, who previously teamed with Neeson on 2020's forgettable "Honest Thief," can't raise the project beyond your average TV cop drama. Some moments deliver unplanned laughter, while the use of repetitive phrasing to hammer home plot points deserves every snicker it generates.
At this rate we'd rather see a fourth "Taken" movie. At least that franchise boasts some exciting DNA in its past.
HiT or Miss: "Blacklight" is lower-tier Neeson, meaning the only reason to stick around is to see a fine actor going through the motions.