Industry News
'Bill & Ted's' Keanu Reeves 'Makes' Sick Teen's Day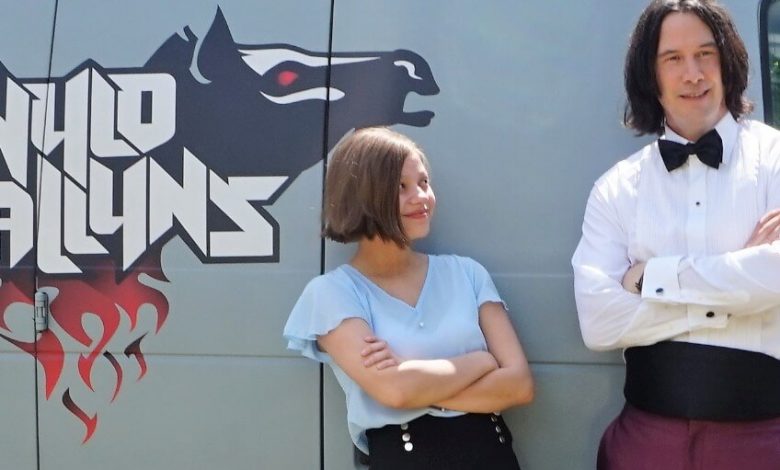 It's hard to navigate 30-plus years of fame in Hollywood.
It's a grueling business even for the best and brightest stars. And some in that group, including Johnny Depp and Robert Downey, Jr., reveal some demons along the way.
Keanu Reeves is different in more ways than one.
Not only is the "John Wick" star as in-demand as ever, he's steered clear of the sordid headlines that bring some celebrities down. When the press covers his off-screen behavior, it's often about how … normal … the "Bill & Ted" alum is to fans and friends alike.
He made news again this week, once more for all the right reasons.
Bill & Ted Face the Music Announcement
Reeves invited young Emily, a teen suffering from kidney disease, to the set of his "Bill & Ted" sequel. The girl, whose last name is withheld by the Make-A-Wish foundation, got to hang out with her favorite movie star and watch him perform a scene from "Bill & Ted Face the Music."
The belated sequel, the third in the franchise, hits theaters next year.
It's hardly the only time Reeves made a difference in someone else's life. In 2009 he revealed that he helps fund a private foundation to help sick children.
"I just let the foundation do what he does," Reeves said at the time.