Interviews
'Enemies' Inspiration Says Film's Timing Is Perfect
Bill Riddick faced a near-impossible task in 1971.
His mission? Manufacture some racial harmony between a Southern black community and townfolk steeped in bigotry.
It's a story too unbelievable to be anything but the truth. And Hollywood just brought it back to life via "The Best of Enemies."
The Best of Enemies | Official Trailer [HD] | Own It Now on Digital HD, Blu-Ray & DVD
Riddick, now 81, oversaw a combustible "charrette" in Durham, N.C., circa 1971 designed to heal a broken community. That term refers to a conflict resolution meeting where the parties in question all have their say.
In this case, the outcome mattered most to children deprived of their elementary school. The building had suffered extensive fire damage, leaving the little ones without a place to learn.
Could they simply move into a nearby all-white school while the repairs were made? It wasn't so simple. Segregation got the heave ho nationwide in the 1960s. An unofficial version still thrived in parts of the south.
Sam Rockwell plays C.P. Ellis in "The Best of Enemies." He's a Ku Klux Klan leader fighting to keep the segregation status quo. His opponent? A take-no-prisoners activist named Ann Atwater, portrayed by Taraji P. Henson. She had a heart as large as her iron will.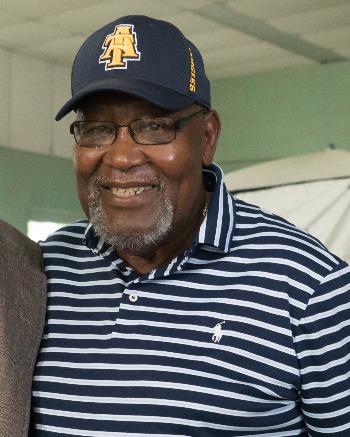 Enter Riddick, who knew the odds were stacked not just against him but the community at large.
"I was skeptical but had faith that I was skillful enough to do it," Riddick says.
"Enemies," based on the 1996 book "The Best of Enemies: Race and Redemption in the New South," casts Gambian-British actor Babou Ceesay as Riddick.
RELATED: What Woke Critics Missed About 'Green Book'
Movies routinely nip and tuck the truth to better fit the big screen. Riddick knows that, too, but he wasn't willing to settle when Hollywood came calling.
"It had to be the truth," says Riddick, the only person still alive who went through the charrette process.
In fact, had reality got lost in the shuffle he would have bowed out of the production. He recalls "meetings and meetings and meetings" with the production team to nail the story's essential elements.
"I think [director] Robin Bissell was really sensitive about what went on," he says. "I was shocked when I looked at the movie for the first time. He had really listened and got it right."
.@TherealTaraji talks about her new movie @BestEnemiesFilm. (via @GMA) pic.twitter.com/zsUUgBS4u8

— The Undefeated (@TheUndefeated) April 4, 2019
The film project still left him with one nagging issue: The actor cast to play him on screen.
"It was my own selfish ego," he explains at first. Later, he got to know Ceesay on the set, walking and talking with him at length. That changed the dynamic, Riddick says.
The North Carolina resident got his first taste of Hollywood with "The Best of Enemies." He came away impressed with the work ethic displayed by the cast and crew. The production began at 8 a.m. and didn't call it a day until 10 p.m., Riddick recalls.
RELATED: 'Green Book' Exposes Hollywood's Race Relations Rift
"The Best of Enemies" hits theaters at a curious cultural moment. The racism displayed so brazenly in 1971 is mostly gone today. A public figure uttering the "N-word" in virtually any context could find their careers gone in a flash.
Yet a fair number of Americans insist racism is alive, well and tragically unchanged. A smaller group suggest it's camping out at 1600 Pennsylvania Ave. NW.
"The timing is great … we have divisiveness in every corner of America. We have class issues, race issues, religious issues … everybody wants to stand on their own ground and be right.," he says. A film like "The Best of Enemies" "gives us an opportunity to just look in the mirror at ourselves and understand our biases and try to become a better person individually." .